Dear Mama to Boys
in

I'll never forget the first time I went out shopping after our third son was born. We were in the shoe store when an elderly couple approached me.

"Is it a girl???" they asked, gesturing towards the stroller.

"No, this is our third son," I said with pride.

"Oh, honey! I bet you were just devastated. How awful! How terrible for you. You must be so disappointed!"

"I can't remember how I reacted, but I still feel sick thinking about it, even though that newborn just graduated from college.

I'd hear many more comments like that in the coming years as the Lord gave us boy after boy.

"Three, four, five, six! SIX BOYS! OH MY!"

"You poor thing!"

"Don't you wish you had a girl? I'm so sorry for you."

"How do you do it? I have one son and he drives me crazy!" Usually said in front of her own son!

We were delighted with our boys, but the world seemed to assume that they were a huge burden, a disappointment, a trial.

Mama of boys, it isn't true.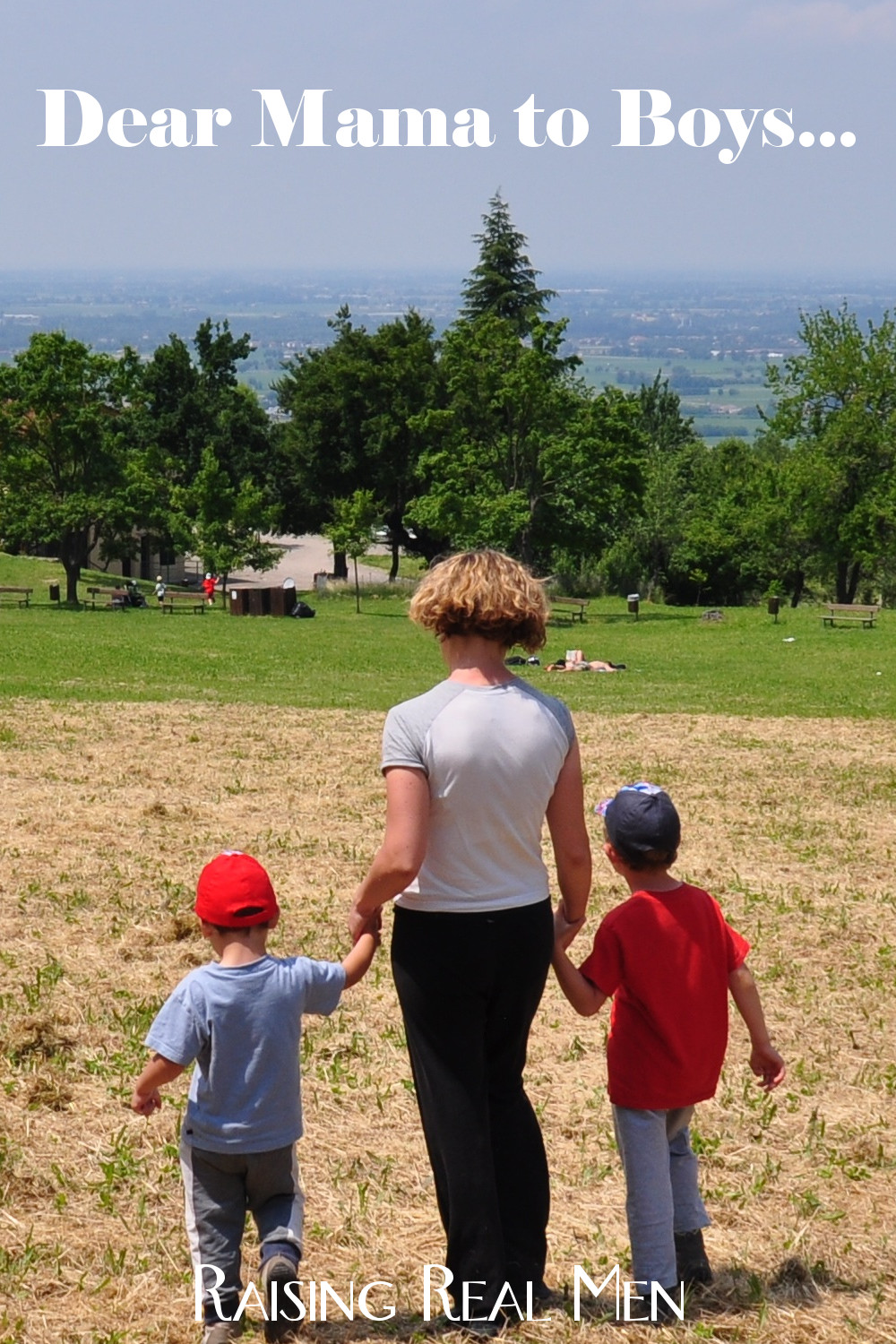 We've raised four of our boys to adulthood and the two last are almost there. Here are a few things we wish we'd known back when people were making all those disheartening remarks:
One day that boy that nags, "Mama, can we get candy? Daddy, can we get a treat at the gas station?" will be buying things for you. Melanie was worried to death because the dress she'd special ordered for the upcoming family wedding hadn't come in yet. One of our boys who was listening in handed her his credit card and said, "Mama, go over to Belk's and buy something just in case. I don't want you worrying. You can return it if the dress comes." That was just one day after a brand new computer was delivered to our house by another son after Melanie worried aloud on our family Skype chat if hers would survive the next speaking trip. That boy of yours just needs to learn the joy of being a provider.
One day that busy beaver that runs nonstop until he falls over asleep will harness that energy and stun you with what he can do. It amazes me to see our teen and twenty-something boys swarm over our booth and pack it up. They are so strong, so diligent, and have so much energy. They can set up a campsite for our big family in minutes or unload a trailer so fast that the diligent ants stop to watch in amazement (or ought to!). Now we understand why God made them so crazy-active.
GET FREE ACCESS
to practical help for banishing sibling rivalry
Get a free download of A House Not Divided: Building Unity, Not Rivalry when you join our community of thousands of email subscribers!
Some day that boy who can't seem to get his school work done may do amazing things academically. Yesterday after our son's college graduation, a professor ran across the quad, gown flapping, to catch us before we left. He wanted to tell us how happy he was our son was going to graduate school, "The academic world needs people like him!" Another professor told us, "Matt was so well-prepared for college that he really didn't need us to teach him at all. He could have spent four years in the library and he'd have ferreted it all out for himself." Man, we wish we'd known someone would one day say those things back when he was 11 and math took three hours! 
Eventually, those boys who just can't stop bickering will love and encourage each other as only brothers can. Our fourth son is going to be our third son's best man later this month. He's on it, planning everything out, supporting his brother, and encouraging him. Another brother is helping to pay for the rehearsal dinner. When one of our grown up boys has a concern, the others jump in with advice and promises to pray. If one of them has a need, all the others try to meet it. It's a blessing to see.
One day that little guy that you have to keep taking out of the church service to nurse or go potty or just get the wiggles out may be leading the service, nearly making your heart burst with joy. Yesterday's graduation was cool enough, but the day started with visiting our son's church where he led worship that morning. The text read in the service was so appropriate for the way we were feeling:
My son, if your heart is wise,
    my heart too will be glad.
My inmost being will exult
    when your lips speak what is right…
The father of the righteous will greatly rejoice;
    he who fathers a wise son will be glad in him.
Let your father and mother be glad;
    let her who bore you rejoice.      Proverbs 23: 15,16,24,25
[Keep Reading Below]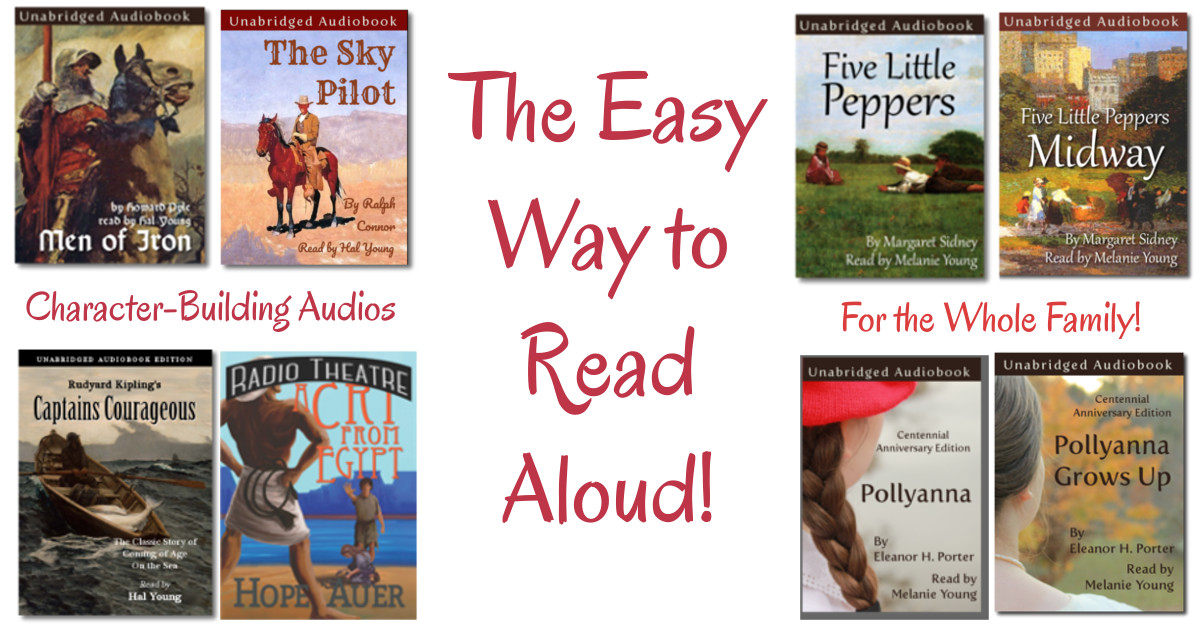 We're not trying to brag on our boys; we just want to give you hope! Our house probably looked a lot like yours does now. It was messy and loud. We broke up more fights than we could count. We got annoyed, really annoyed, with their nonstop energy, noise, and nagging. You know what, though? God answered our prayers. He showed himself strong. He stood in the gap. He gave us grace.
And let us not grow weary of doing good, for in due season we will reap, if we do not give up.     Galatians 6:9
Keep 'a goin', as our mountain grandparents said. Don't give up. It'll all be worth it one day!
And if you need some practical advice to help you raise those sons, get a copy of our book, Raising Real Men. We think it'll help you and encourage you!
Your friends,
Hal & Melanie