About Us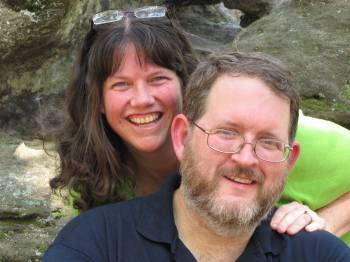 Fresh from a state tax audit to prove that yes, they're all ours, Hal and Melanie Young, authors of the Christian Small Publishers Association 2011 Book of the Year, Raising Real Men, are parents of six real boys and two real girls. They have homeschooled through eight high-risk pregnancies, three re-locations, two decades, and 181 degrees of longitude. Hal and Melanie served on the Board of Directors of North Carolinians for Home Education for over 14 years, including three terms as President for Hal. They have published articles with The Foundation for Economic Education, Homeschooling Today, the John Locke Foundation, Homeschool Digest, TEACH Magazine, Homeschool Enrichment, the N.C. Family Policy Council, the Heartland Institute and more. Hal and Melanie have made more than 50 media appearances in venues as wide ranging as The Jesse Lee Peterson Show and the Bob Dutko Show to Mancow's Morning Madhouse and CBS Evening News with Dan Rather. They are sought after conference speakers who routinely draw standing room only crowds with their mix of uniquely entertaining cross-banter and practical, powerful Scriptural principles. Despite it all, the Youngs live in noisy familial bliss in North Carolina.
Short Bio for Introductions and Articles:
Hal & Melanie Young are the award-winning authors of Raising Real Men and My Beloved and My Friend: How to Be Married to Your Best Friend Without Changing Spouses. They are publishers, writers, bloggers, and popular conference speakers internationally, known for their Christ-centered focus and practical, real-life stories. They are the parents of six real boys (three grown!) and two real girls and live in noisy, messy happiness in North Carolina.