Description
When our children were all little and Melanie was feeling overwhelmed, most people responded, "You just wait 'til they're teenagers! You think it's hard now?"
Well, thank you, that's very encouraging. Does it have to be that way? Does life with a teen have to be more difficult than life with an untrained toddler with no self-control? Is sullen, moody, rebelliousness just a part of growing up?
No!
But, the preteen years are absolutely critical. We've found that if you can get through the preteen years with your relationship with them intact, the teen years get better and better. If that relationship is broken, though, the teen years get worse and worse. Get prepared to make the teen years great at our exclusive Boot Camp 9-12!
Are your children there yet? Do you have a son or daughter who is a tween or early teen?
Are you starting to see some changes? Does he get angry for no reason? Does she meltdown over nothing? Is school suddenly taking forever?
One of our teens said, "Mom, it seems like when a guy gets to be about that age, his head gets harder and his brain gets softer…" Now, the brother he was talking about didn't appreciate it much, but it sure seemed true!
Do you ever wish you could just sit down with a couple who has raised godly kids and pick their brains? Ask them all your questions? Now you can! In Boot Camp 9-12, we'll meet together for five lively, funny, powerful and practical sessions that will take the fear out of the coming years and give you the tools to help your guys and girls navigate these dangerous waters safely. If you choose the live versin, we'll be interacting with you, too, answering your questions right there! That's right, you'll be able to get real, personal encouragement and help!
You can join an exclusive group of parents of preteens that want to lay a good foundation for the teen years and join us live for this Raising Real Men online class series to get you geared up to make these years a blessing and not a nightmare.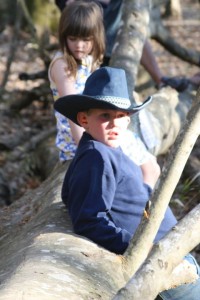 Boot Camp 9-12 will help you:
Shape up your relationship with your son or daughter now before the real challenges hit.
Learn about serious dangers they will face and learn how to prepare them to avoid them.
Understand how to get school done and get ready for high school and transcripts.
Help them make the transition to godly young adulthood.
We'll be discussing:
Is It Me, or Them, or Aliens or What? (Emotional meltdowns, brains turned to mush, spiritual doubts, relationship traps, coping with changes, and more)
Ten O'Clock Scholars: How Will They Get Into College if They Can't Get Out of the Fifth Grade? (distraction, how to know if it's laziness, getting school done, preserving the love of learning, planning high school, preparing for the future)
The Firstest with the Mostest: The Birds and the Bees Get Up Early in the Morning (how to teach them about sexuality, internet safety, fighting temptation, and more)
Producers, not Consumers (preparing kids to be producers instead of just consumers, teaching about finances and entrepreneurship, plus tons of ideas for businesses they can start themselves)
Becoming a Man or Woman: Resisting the Low Expectations of the Teen Years (coming of age ceremonies, doing real things, becoming a young adult, changing expectations for parents and teens)
Now for Parents of Both Girls and Boys
 
When you register for Boot Camp 9-12 LIVE, you get access to ALL OF THIS:
LIVE SESSIONS: The next LIVE session has not yet been scheduled, but you can join any time and watch the recordings! We meet each week for five weekly sessions. If you attend sessions live, you can ask questions and get personalized help and interaction with us! We would love to have you! All registered students will receive links to join us live online.
PRE-RECORDED SESSIONS: Once your registration is received, you'll be sent the links to download recorded sessions from an earlier class to watch whenever you like.
FUTURE SESSIONS: All Boot Camp 9-12 Alumni are welcome to join us for future live sessions whenever they like!
Click a button below to get help raising your son to godly manhood! All sessions will be recorded (completely – video, slides, and chat), so don't worry if you need to miss one!
Cost: Only $39 and up for personalized, interactive encouragement and practical help!
We strongly recommend you order our new book, No Longer Little: Parenting Tweens with Hope and Grace, as well, when you register for Boot Camp 9-12, if you haven't read it already! Use the coupon code BootCampBook to get 20% off the book when you register for Boot Camp at the same time.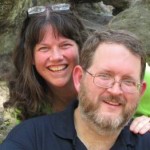 We can't wait to get to know you!
Hal & Melanie
Please Read: You'll receive instructions and reminders the day before each live class starts. If you don't see an email from us, check your spam filter. If you still don't see it, please contact us immediately. See you there!