Product Description

When our children were all little and Melanie was feeling overwhelmed, most people responded, "You just wait 'til they're teenagers! You think it's hard now?"
Well, thank you, that's very encouraging. Does it have to be that way? Does life with a teen have to be more difficult than life with an untrained toddler with no self-control? Is sullen, moody, rebelliousness just a part of growing up?
No!
Get prepared to make the teen years great at our exclusive Boot Camp 9-12!
Do you have a son who is 9 to 12 years old?
When our boys hit that age, they seem to fall apart. Formerly obedient sons suddenly get angry and rebellious
Are you starting to see some changes? Does he seem full of anger and hard to live with all of a sudden? Wondering what is going on and how you are going to handle it? Get help now!. They don't seem to be able to control their tempers or get their work done. One of our teens said, "Mom, it seems like when a guy gets to be about nine, his head gets harder and his brain gets softer…" Now, the brother he was talking about didn't appreciate it much, but it sure seemed true!
We'll meet together for five lively, funny, powerful and practical sessions that will take the fear out of the coming years and give you the tools to help your guys navigate these dangerous waters safely. We'll be interacting with you, too, answering your questions live!
We're inviting a small number parents of 9-12 year old boys that are unwilling to accept teen turmoil as inevitable to join us live for a Raising Real Men webinar series getting you geared up to make these years a blessing and not a nightmare.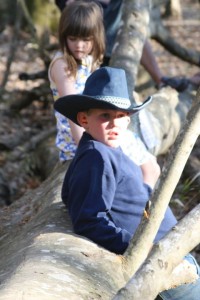 Boot Camp 9-12 will help you:
Get in Shape! Shape up your relationship with your son now before the real challenges hit.
Get Armed! Learn about serious dangers your son will face and develop the weapons to deal with them.
Get a Strategy!Learn how to put together a plan for high school and get it done.
Get Moving!Start now to prepare your son to pass through the minefields to godly manhood.
We'll be discussing:
Brains Turned to Mush
Getting Schoolwork Done
Temptation Everywhere
Homeschooling High School
Coming of Age Ceremonies
Jobs & Entrepreneurship
Doing Real Things in the Real World
Becoming Young Adults, not Sullen Teens
Loving these years!
When you register for Boot Camp 9-12, you get access to ALL OF THIS:
LIVE SESSIONS: The next LIVE session starts August 10th! Each course is five sessions long. If you attend sessions live, you can ask questions and get personalized help and interaction with us! We would love to have you! All registered students will receive links to join us live online.
PRE-RECORDED SESSIONS: Once your registration is received, you'll be sent the links to download recorded sessions from an earlier class to watch whenever you like.
FUTURE SESSIONS: All Boot Camp 9-12 Alumni are welcome to join us for future live sessions whenever they like!
Click a button below to get help raising your son to godly manhood! All sessions will be recorded (completely – video, slides, and chat), so don't worry if you need to miss one!
Cost: Only $39 for personalized, interactive encouragement and practical help!
We strongly recommend you order our award-winning book, Raising Real Men, as well, when you register for Boot Camp 9-12, if you haven't read it already!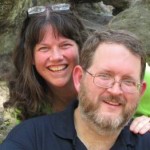 We can't wait to get to know you!
Enjoy Raising Boys!
Hal & Melanie
Please Read: Check your PayPal email address for download instructions within 48 hours and log in instructions the day before live class starts. If you don't see an email from us, check your spam filter. If you still don't see it, please contact us immediately. See you there!