Q&A How do you deal with scared kids at night?
A mom in one of my Facebook groups asked, How do you deal with scared kids at night? my child comes into our room nearly every night terrified – scared of the dark, scared of nightmares, all kinds of things. People tell me to put him in bed and spank him if he gets out, but that doesn't feel right. What do I do?
I was that child and I have raised several of them. Just like depression, it is not uncommon for kids with high intelligence and great creativity to struggle with fear. Some kids just seem to be able to imagine all the (horrible) possibilities.
The way we have dealt with it is to pray with them whenever they mention fears — right then and seriously. We want to teach our kids that God is stronger than anything that threatens them and that fear should drive them right to Him. When they come to us afraid, we always say, "Well, let's pray about that." After awhile, they start coming to us and saying, "Can you pray with me? I'm scared!" That's a great thing.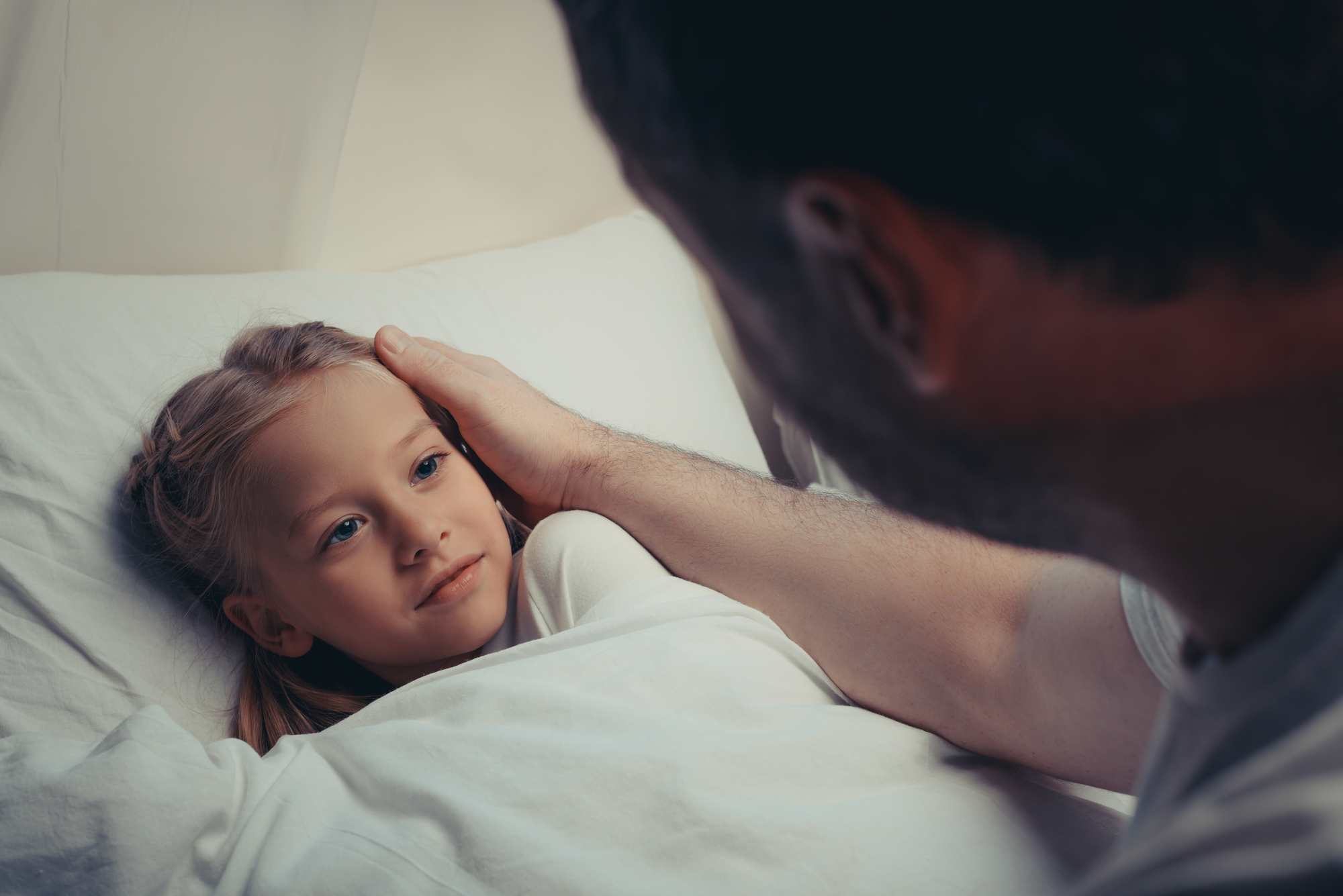 We also let them sleep with whatever level of light they need to feel comfortable even if that is leaving a light on all night. Yes, I know they will sleep better in the dark, but I believe sleeping without fear is even more important. A flashlight, a night light, or a small lamp can drive away the what ifs.
We also put them on probiotics and on fish oil. Gut issues can cause anxiety and so can low omega-3s! This was driven home to me in the past few years. I have ALWAYS had fears that I knew weren't really rational. A few years ago, I contracted Lyme Disease. I had to be on antibiotics for a very long time to deal wtih it. I got really serious about protecting my gut and went on two different probiotics and kept it up for a while after the antibiotics stopped. Y'all. The anxiety just went away! When I was in a strange place in the dark alone, instead of imagining what could be there, I was completely relaxed. When other things that had caused anxiety in the past came up, they caused me no problem. I was stunned. Seriously. There can be physical causes for this fear. And it can go away!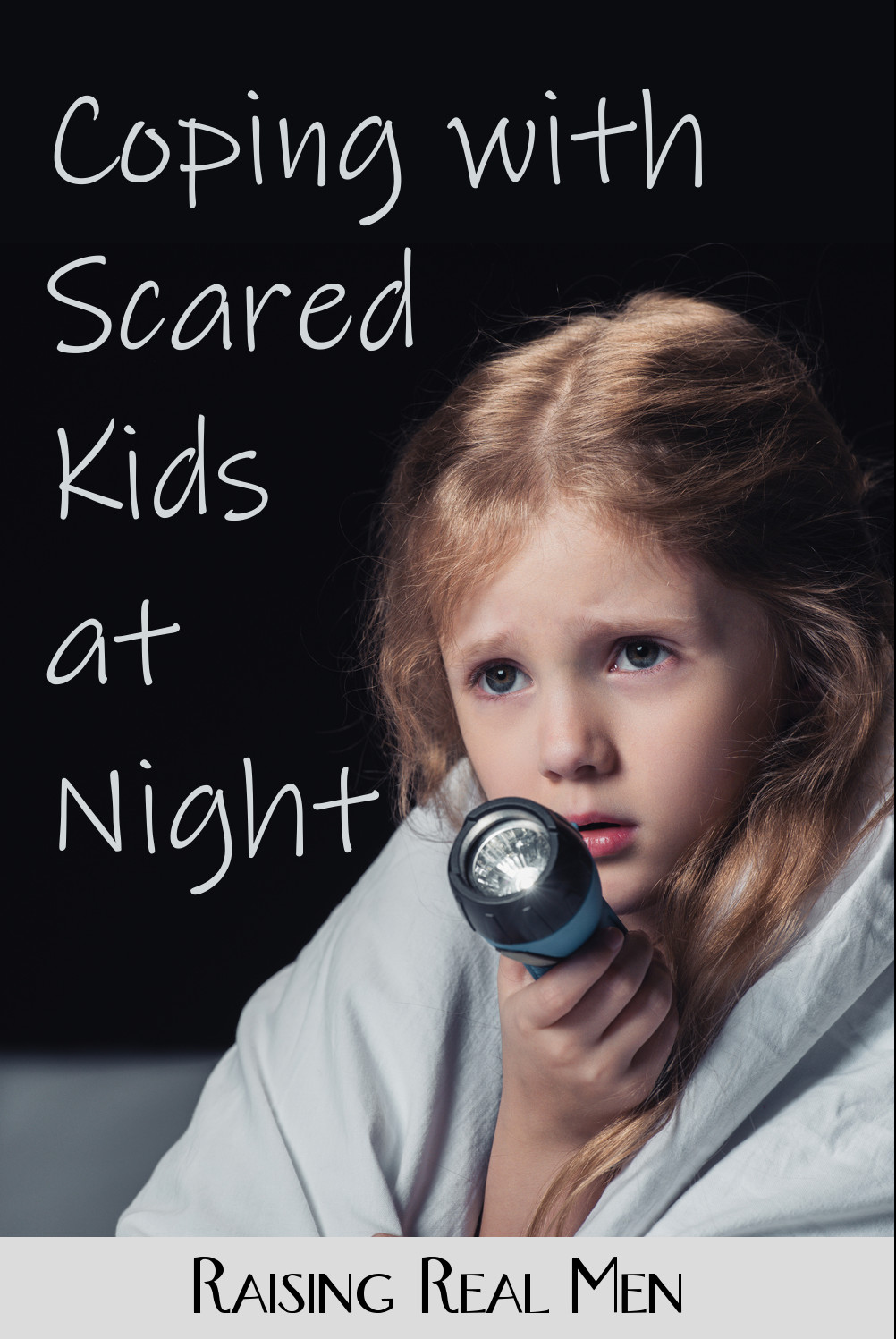 We never shame our kids or discipline them for fear. "Perfect love casts out fear." (I John 4:18) "Come unto me you who are weary or heavy-laden and I will give you rest." (Matthew 11:28) "Fear not, I am with you." (Isaiah 41:10) Our heavenly Father gives us the pattern here. If they are too scared to stay in their rooms after we've prayed, we tell them to bring a blanket and pillow and make a pallet on our floor. They won't stay there forever. We want our love and understanding to be an example, a faint picture, of the intense love of God the Father for them.
Our kids are mostly grown and gone. Yes, we had kids on pallets in the floor a good bit. Yes, we had to wake up and pray with them many times. Those days are all in the past now, the kids are calm, happy adults, and the only things that wake us up in the night now are our aging bladders.
Subscribe to download Homeschooling a Houseful FREE and get practical help juggling homeschooling, homemaking, and family life from a mom of eight!
I know it's hard when you're tired and it's the third time this week. That's when we flee to the Lord in prayer, too. Father, give us the patience to cope with our children's fears with love and kindness. Give us the grace to respond as we ought. Strengthen our relationships with our children. And help us to act right tomorrow without the sleep we wanted. In Jesus's name.
Your friend,
Melanie