What To Watch (Out For) During The Big Game
in

How would you like to earn $186,000 per second? All you have to do is sell one 30-second commercial break during the 2020 Super Bowl telecast. That's what the Fox Network is charging – $5.6 million per half-minute.

Now, if you were going to spend that much money … you'd probably want to make a big impression with it. Your 30-seconds would not only have to feature your product and company, but make a hit with the viewers – something funny, exciting, puzzling, or <ahem> edgy. Something to stand out.

It's that last category that's always worried us as parents, and why we keep the remote close at hand when the commercial break comes. And that's why we try every year to give you a quick preview of what you might want to see or avoid while the big game is on!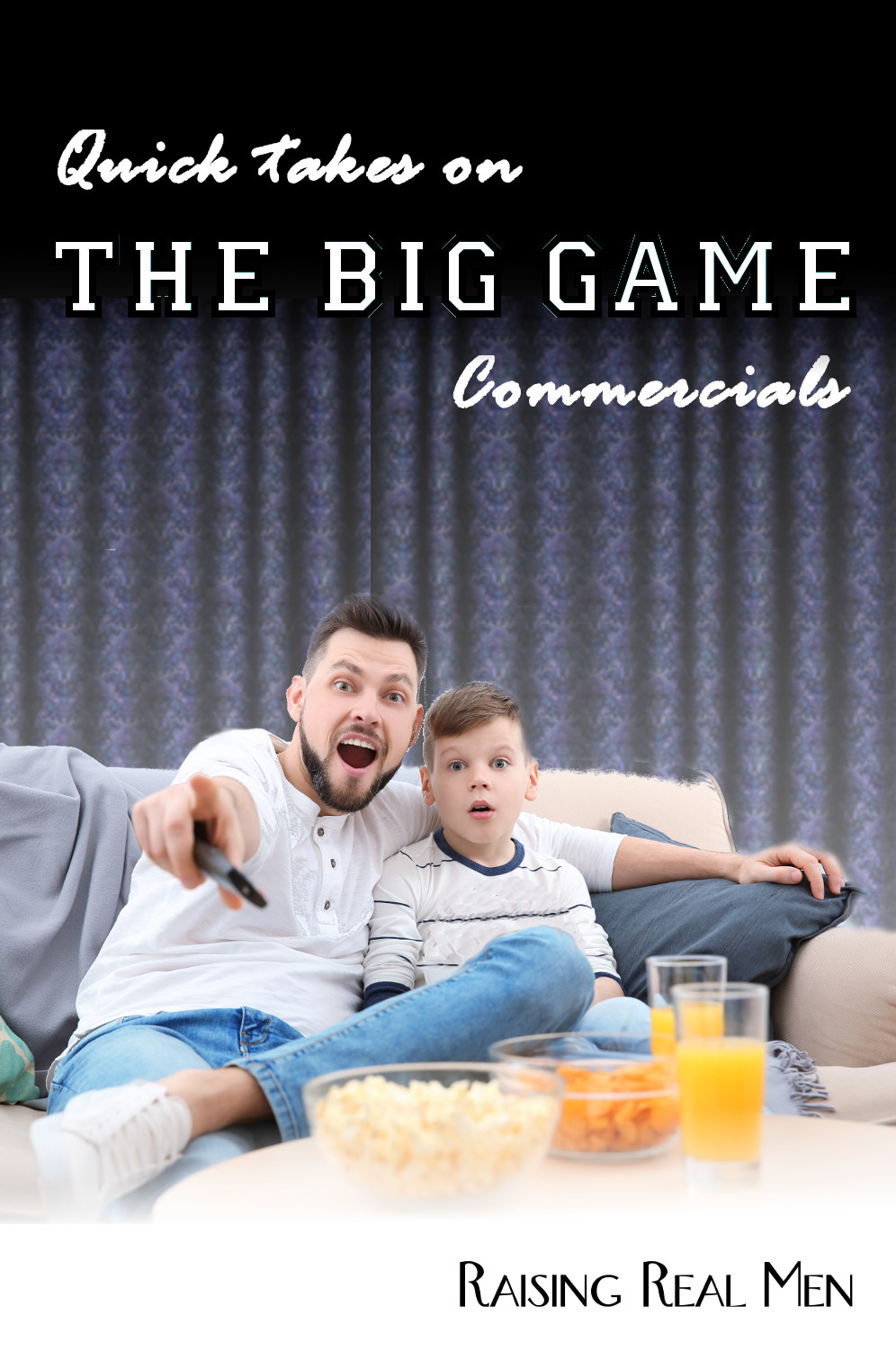 Ads I Liked
New York Life talks about the four "loves" in the Greek language, and why agape is the most important
Budweiser's ad about "typical American" behavior contrasts negative stereotypes with actions which are admirable. "Showing up uninvited" is a young soldier surprising his grandfather in a nursing home, and "So competitive!" is a woman finishing a marathon on crutches.
If you appreciate regional accents, you'll smile at Hyundai's ad for their "Smart Park" feature, as described in the narrow streets of Boston ("Smaht Pahk" – "It's wicked smaht! A ghost cah!").
MC Hammer is the spokesman for Cheetos … because when you've been eating them, "U Can't Touch This"
Get the tissues … an elderly man uses Google AI to catalog memories of his deceased wife
Ads That May Prompt Discussion
You may or may not have an opinion on these, but the messages may be confusing or controversial. They might require a nuanced conversation to fully explore with your kids.
One ad for Sabra hummus features two drag queens
Pop Tart's spokesman is a stereotypically gay host from "Queer Eye"
Two ads from Microsoft and Secret celebrate women in football (one of the 49er's coaching staff is female).
One of the NFL ads focuses on a police shooting of a young black man
The ad for Hershey's "Reeses Take 5" candy bar, describing clueless people, actually shows a man with his head stuck in part of his anatomy. I don't want to explain that to my young daughter.
Pringle's and Mt Dew are just … disturbing
Donald Trump and Michael Bloomberg have campaign ads
All of these have been pre-released and can be previewed on YouTube and other sites … just search "super bowl commercials 2020" for links!
And go watch that New York Life commercial first.
Yours,
Hal