Quick Takes on the Big Game Commercials
in

It's reported that NBC has received over $500 million in advertising revenue for this year's Super Bowl. It's such a big event, companies pull out all the stops for this one night — and some people admit to watching the game as much for the advertisements as for the football! Our son Caleb took a look at the ads which have been previewing this week and gives us this capsule report … 

Budweiser – "Stand by You" – Big Beer loves you and will make water for you so that you can live long enough to buy more beer. Budweiser using its canning facilities to pack water for disaster relief.

Stella Artois – "Taps" – Buy our limited edition rare glassware as hocked by a celebrity, and we will take a fraction of the profit to buy clean water for people overseas.

Amazon – "Did Alexa Lose Her Voice?" – Alexa goes hoarse, so celebrities fill in? Some hilarious, some regrettable. Some unfortunate language, a scene with someone in a bathtub (under lots of bubbles). Parental Advisory: Not for kids, parents will laugh.

Amazon – "Tom Clancy's Jack Ryan" – Lots of shooty stuff, things go boom, patriotic audio backer track, one kissy sequence.

PETA –"Redemption" – No. Blasphemous, mockery of religion. Shameful. Skip it.

Pringles – "WOW" – Bahahaha. NOBODY ASKED YOU, KEVIN! Still laughing.

M&M's – "Human" – Ummm… no.  Sexual humor involving Danny Devito as the red M&M?  Inappropriate unless you want to explain oral sex to your kids Sunday night.

Tide – "Bradshaw's Locked Out" – TEASER ONLY SEEN, No idea, no hint as to whats happening…besides some guy named Bradshaw being locked out of a trailer that has a Tide logo on it.

Michelob Ultra – "The Perfect Fit" – Baha, snark. Chris Pratt over prepares for a advertising role.

Michelob Ultra – "I Like Beer" – Chris Pratt and a bar crowd sing Tom T. Hall's 1975 song of this title. Scenes of everyday athletes and bad yoga. Pretty funny.

Universal Studios – "Peyton Manning: Vacation Quarterback" – Football lingo jargon vacation. Good for a cute laugh but left me feeling like a Patriots game ball.

Dorito & Mountain Dew – "Blaze vs. Ice" – Rapping little person. Morgan Freeman miming to a female singer. Odd, someone might find it funny. Pretty cool effects though.

to Media-Proofing Your Kids now!

Learn how to help your children become discerning consumers of all kinds of media with this one hour workshop that subscribers get free.

Lexus – "Black Panther" – Superhero drives a Lexus. Yeah, that's basically everything that goes on in this one.

Febreze – "The Only Man Whose Bleep Don't Stink" – They say "bleep,: literally, not as a bleeped in thing, but literally the word. Entirely totally awkward. Just … don't, okay?

Groupon – "Who Wouldn't" – Support Local Business, or we will have the local football team commit assault.

Avocados From Mexico – "Bubble Dome Riot" – Riots and mayhem are perfectly reasonable responses to avocados without tortilla chips. Or losing wifi.

Squarespace – "Make It Happen" – Keanu Reaves says awkward self motivational things while standing on the seat of a speeding motorcycle.  This totally makes me want to make a website.

Bud Light – "Ye Olde Pep Talk" – Renaissance demotivational speech, but who cares cause we don't have Bud Light and they do! Attack? Uhh, okay?

Pepsi – "Pepsi Generations" – Don't know the name of the ad but they have Cindy Crawford doing a Pepsi ad 26 years after she did what is supposed to be a famous ad. No idea, happened before I was born.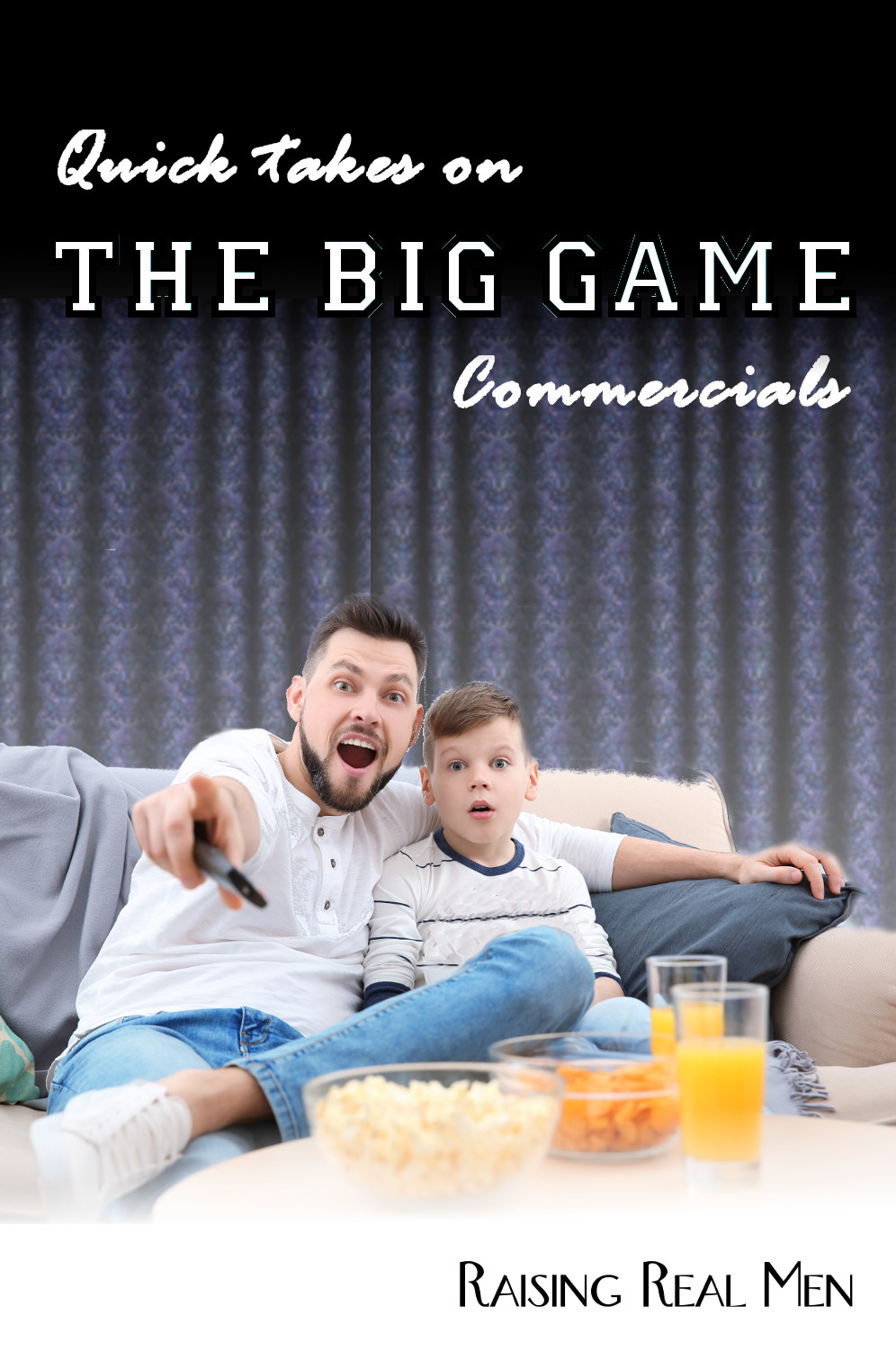 Hyundai – "Ref to the Rescue" – Crushing the egos and image of kids playing sports is a REALLY good thing if it allows you to get back to….watching sports?
Kraft – No name yet, but  it's gonna be a featured commercial of real families on game day. Could be good.
Wendy's – Smack talk, McDonald's frozen meat…."The Iceberg that sank the Titanic was frozen too." OUCH. #TooSoon
Skittles – Ummm, Probably won't actually broadcast one, because they are streaming it on face book to a single teenager and hoping for it to go viral by sharing and word of mouth? Ok, no recommendation here. There is a teaser
Sprint – No name, but its supposed to feature a  female robot who is learning how to do things. Weird.
Jack in the Box – "#JackVsMartha" Martha Stewart versus creepy mascot. One instance of foul language.
Olympics – "Best of U.S." – Starring Lindsey Vonn, backing track has some awkward lyrics. Its also a commercial about a skier….and the music is about a girl on fire….Confused.
Kia – "2018 Kia Stinger" – Steven Tyler drives very fast. Backwards. And goes back in time?
The Voice – Singing. Duh.
Remember, every 30-second commercial wants to tell you a story and convince you of something — have fun picking out the themes of this year's batch of Big Game commercials! Sign up for our newsletter and get reviews of new media, great original resources, and links to all kinds of things to help make Biblical family life practical in your home —
Let me know what you think,
Caleb