Handling the Flu in Your Family with Grace
in

This year's flu season is a doozy! Most of the families we know have had it and the rest are scared to death they are going to get it.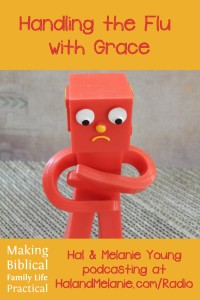 We've found that times of sickness can bring out the worst in everyone — OR they can be workshops of grace! How can you make it that way? How can you make memories and build unity instead of ending up all over everyone's nerves? This week's podcast is about just that. Listen here.
Hal & Melanie