Snow Joes: Chocolate Snow Cream!
in

Growing up, my mom always made snow cream (but never from the first snow of the season, though we've abandoned that rule as lacking scientific basis 🙂 , but what we really loved were her Snow Joes. I've never heard of anyone else making such a thing, but it was like snow cream, but chocolate. I remember that Hershey's syrup was involved, but since I have been unable to find any reference anywhere, I made up our own recipe that is sooooooo easy! I always make extra hot chocolate, just for these: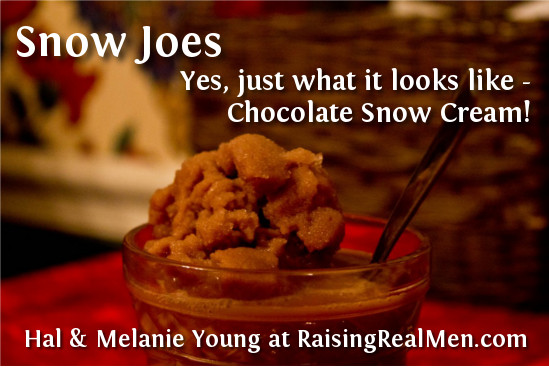 Snow Joes
Leftover hot chocolate, chilled in fridge. Hot chocolate made from milk, sugar and Hershey's syrup or cocoa is the best! This recipe is similar to ours.
Clean, fresh snow.
Mix until the texture of homemade ice cream and eat.
See, I told you they were easy to make – and incredibly wonderful! Try it! (For the OCD, I used a little less than a quart of formerly hot chocolate to a monstrous mixing bowl of snow, perhaps two gallons, and it was plenty for my ten.)
As we're socked in enjoying a lovely snow vacation all across the South, let's give our children lots of great memories today!
Read more about why Southerns are so weird about snow here.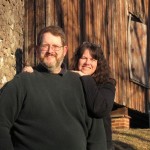 Your cold friends,
Hal & Melanie