MAN FOOD: Green Chili Casserole
in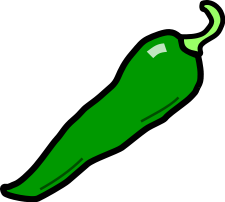 Here you go, folks! Here's the recipe I converted for bulk cooking at the Exploring Homeschooling conference this weekend during my Cooking as Easy as Pie workshop.  This delicious recipe was given to me many years ago by Robin Graff-Spies when we lived across the street from one another and our children were young. Happy memories!
This is a fantastic recipe to use for your first try at bulk cooking layered casseroles — your children will enjoy it tremendously if you let them help!
Green Chili Casserole
1 1/2 lb hamburger
1 medium onion, chopped
1 pkg flour tortillas
1 can cream of mushroom soup (or homemade version from white sauce)
1 can cream of chicken soup
8 oz sour cream
small can of green chilis
1 1/2 cups grated cheddar cheese
Brown hamburger with onion and drain. Mix meat, soups, sour cream, and chilis to taste. Layer tortillas, meat mixture and cheese like lasagna, ending with cheese. Freezes very well. Bake at 350 degrees until bubbly. Makes one 9″x9″ casserole. Great with a salad, refried beans, sour cream and salsa. Chips are a great side dish, too. Fruit or ice cream for dessert.
Here's the bulk cooking version:
Green Chili Casserole Bulk Cooking
And for those of you who missed the conference, but would love to hear the workshop, we usually call it Sanity's in the Freezer and you can download it or order it below!
H/T to Stephen Bain at Wikimedia Commons for the green chili art.