Description
A Hilarious Challenge to Bad Attitudes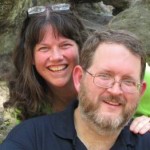 When we first picked up the classic children's book Pollyanna, I didn't really want to read it. I had heard people called "Pollyannas" and I just assumed it would be boring and didactic. I couldn't have been more wrong. We loved it! All of us – boys, girls, young men, mom and dad. We laughed out loud at Pollyanna's antics – and the reactions of the people around her. We laughed and cried, in fact, we were changed by this book. We became more grateful people. Seriously, you can hardly imagine how good this book is! When we recorded the audiobook, even though our children had just read it with us a few months ago, they begged to be in the room. After we recorded it, they wanted to hear the audiobook. They can't get enough! It's just so funny and sweet and gripping. Don't worry, there are great male characters here, too! Your guys will love it! As we read it aloud to our children, we all had a tremendous desire to share it with you. Pollyanna was first published in 1913 exactly one hundred years ago. This special Centennial Anniversary Edition is sure to be a  classic your children will want to listen to again and again! Ours did.
Get it now for the drive to Grandmother's house!
Announcing
Our Centennial Anniversary Edition Audiobook
Pollyanna
by Eleanor H. Porter
Not Sure? Click Here to Listen to an Excerpt from this Delightful Story!
This audiobook is five hours, 17 minutes long and is suitable (and enjoyable) for all ages!
After you check out, click "My Account" in the top menu for immediate download.