Boot Camp 9-12 Resources
Welcome friends. We're so enjoying doing Boot Camp 9-12 with you! We'll put links for the resources we mention each week below. Some are affiliate links!
Hal & Melanie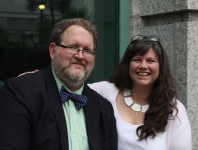 Week One
Probiotics and fish oil can help emotions to stabilize and focus to improve. We really love this brand of probiotics. One a day is plenty even when we're on antibiotics. We recommend Hyperbiotics Pro-15, the only good ones we've found that don't have to be refrigerated. We use an inexpensive brand of fish oil like this one with great success.
Here are some great books to go through with your kids in the preteens and teens to answer their spiritual doubts:
More Than a Carpenter by Josh McDowell
Mere Christianity by C.S. Lewis
The Case for Christ by Lee Strobel
Week Two
Here's our sample transcript you can download and personalize for your own students. Courses completed prior to high school and test scores are completely optional. Feel free to delete them if you don't need them or they don't show your student in the best light.
Find out more about CLEP tests here. Research AP™ courses and exams here. You'll need to click on the AP™ Course Audit if you want to teach AP™ classes at home and put AP™ on the transcript.
Some of our favorite audiobooks for this age: Men of Iron, Captains Courageous, and G.A. Henty's novels.
If your child is still struggling academically at this age, you may want to check out our resources for struggling learners. Be encouraged. We had a son that did not read fluently until eleven, but he went to college on a full academic scholarship. These are the materials we used to help him.
Week Three
Our new book, Love, Honor, and Virtue, is for young men to help them have a Biblical attitude toward sexuality.
Covenant Eyes is the accountability software that we use. Following our link will give you 30 days free and support our ministry, too.
Our award-winning book on marriage is a good resource for these struggles in your own marriage: My Beloved and My Friend: How to be Married to Your Best Friend Without Changing Spouses.
Here's our resource page for teaching purity to your kids.
Week Four
Micro Business for Teens (set) by Carol Topp CPA
Farmer Boy by Laura Ingalls Wilder