Quarantine Reading: Some of Our Favorite Books and Authors
in

Someone has pointed out that in this strange time, some people have time on their hands, while others are working harder than ever! But even if you're one of the busy ones, you may be feeling a need for some diversion when it's time to unwind. Recently on our podcast, we shared some of our favorite authors (especially those with several books available). Here's a summary of those suggestions, with links if you want to explore some for yourself!

(These are affiliate links which pay us a small commission)

Mysteries and Detective Stories

We love classic mysteries for two reasons – the belief in a moral order which leads us to pursue justice, and characters who are fundamentally decent people (those who may not be believers, but live by a basic code which is Biblically compatible).  We don't go for stories which are morally ambiguous or occultic in nature – and these aren't.

Dorothy L. Sayers – (Lord Peter Wimsey). The classic "gentleman detective" stories. One of the best writers in the English language, we think. This story is maybe the best of her best:

Ngaio Marsh – (Detective Inspector Alleyn of Scotland Yard). A prolific writer, with something like thirty books in the series; interestingly, there is usually a romantic subplot in her books, though her main character is a very monogamous family man.

Tony Hillerman and Anne Hillerman – (Lt. Joe Leaphorn of the Navajo Tribal Police) – The Hillermans (father and daughter) write with beautiful appreciation about the complex intersection of Native American, Hispanic, and white cultures in the broad territory of the Navajo nation. The covers and titles may look spooky but the stories aren't – they reflect a level of traditional superstition in the culture but don't give credence to the mythology itself. Anne continued the series after her father died, and she's as good as he was! (more suggestions below …)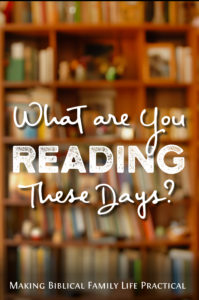 Erle Stanley Gardner – (Perry Mason) – Mason is a defense attorney who sleuths out the real solution when police trip over red herrings. A lot of courtroom drama in addition to detective action. Fast moving and intelligent.
Alexander McCall Smith – (Precious Ramotswe) – The adventures of a female private eye in Botswana. Some grown up themes (private eyes do get called to investigate unfaithful spouses and dishonest business partners) but on the whole, a gracious tone; the African culture is very polite and traditional, even as society modernizes. Smith grew up in Africa and writes with love, respect, and gentle humor too. (Smith has several series of novels; we like this series better than his others we've sampled)
Rex Stout – (Nero Wolfe) – Wolfe is an eccentric genius who runs a detective agency from his oversized desk chair – and almost never leaves his brownstone house in New York City, where he lives with a private chef, a gardener, thousands of orchids, and his assistant Archie who does all the leg work. Quirky but interesting.
Dorothy Gilman – (Mrs. Emily Pollifax) – Mrs. Pollifax is an elderly widow, bored with her quiet life of garden club meetings in the suburbs … so she volunteers to work for the Central Intelligence Agency. Acting quite naturally as a querilous old-lady tourist, she is able to infiltrate all sorts of hostile countries and evil schemes – to the constant dismay and grudging respect of her handler at the spy agency. Oh, and she knows karate.

These are all favorites of ours … but not all our favorites are favorites of both of us! We'll share some of our personal (and peculiar) favorites in another post …