Talking to Your Kids about Coronavirus
in
This and other posts on our site may contain affiliate links. If you click on one and make a purchase, we make a small commission and it doesn't cost you anything extra.
The headlines are pretty alarming, "Authorities Threaten to Kill Pets," "I Was So Scared," and "Coronavirus death toll rises above 2000 worldwide."
Since we first wrote this post, the headlines have gotten a lot more alarming and a lot nearer! Last night one of our adult sons walked in and announced, "Two hundred people died in Italy in the last 24 hours." That will get anyone's attention!
Kids are bound to overhear and worry. They're going to have questions like, "Are we going to get sick? Am I going to die?" How do you answer? What do you say to a child when their concerns are serious and the situation is a little scary to everyone?
We decided a long time ago to always tell our children the truth. Of course, we do that in an age appropriate manner, but we want our kids to know that they can absolutely trust us. We want them to know that they'll get the real deal from us. That means we've talked about all kinds of things with our children that other people might choose to deflect or dissemble over. That's paid off in the long run. Our older kids tell us that made them always come to us first.
GET LOVEBIRDSEED FREE
Email subscribers get weekly ideas to make your marriage more meaningful and fun!
Conversation Starters
Memory Makers.
Stay calm and watch how you talk to each other and your friends. When we sound panicky, it's natural for our kids to get really scared. After all, if the big people, the ones who have all the power and authority are frightened, then I know I should be! Intentionally taking a calm tone when chatting about it will make a big difference to our children. And listen, when they hear you clearly place your trust in God in the midst of a crisis, it's a powerful example to them – and to whoever you are talking to, too!
Reassure them when appropriate that some of the places they are hearing about are a long way away. Get out a globe and first look at some places they understand. Right about here is where we live. Your Granny lives here in the purple state. Do you remember how long it took us to get to Granny's house? Yes, a long time. Do you remember when we went to Florida? Right, it took us two days driving. That was a long way away! Now, let's look at that city they were talking about in the news…  I wanted to do that when the deaths in Italy came up. That is still a long way away and your younger children should be reassured so they don't imagine they'll find body bags in the street outside their house.
Encourage them that you will do everything you can to protect them. Yes, I know. There are sick people in our country, too. Don't worry, though. We're all working on ways to keep us all safe. We'll all mostly stay home for awhile, we'll wash our hands a lot, and we'll be careful. We know how viruses are spread, so we know what to do! You could talk about the science here. If you've stocked up on supplies or made special plans for your family's health or safety, share those things with them.
Discuss upcoming changes with them as soon as you can. Change is scary to kids. They know what to expect in their day-to-day lives, but when the scenery shifts, they take a while to find their footing. You may be reassured when Dad starts working from home and their big brother or sister comes home from college, but your kids may be wondering what in the world is happening and what life is going to look like. Remember how I said we were going to do everything we could to protect us from this virus? Well, guess what? Dad's going to be working from home for a while! And your brother is coming home from college. Yes, in just a few days. He's going to get almost five months at home with us instead of just this summer. Isn't that nice? Of course, we're going to be changing things up for a few weeks. Our co-op is taking a few weeks off, but don't worry, you'll get to see your friends again before you know it. We'll change the house around a little, too, so Daddy and your brother have a quiet place to work. Here's what we're going to do…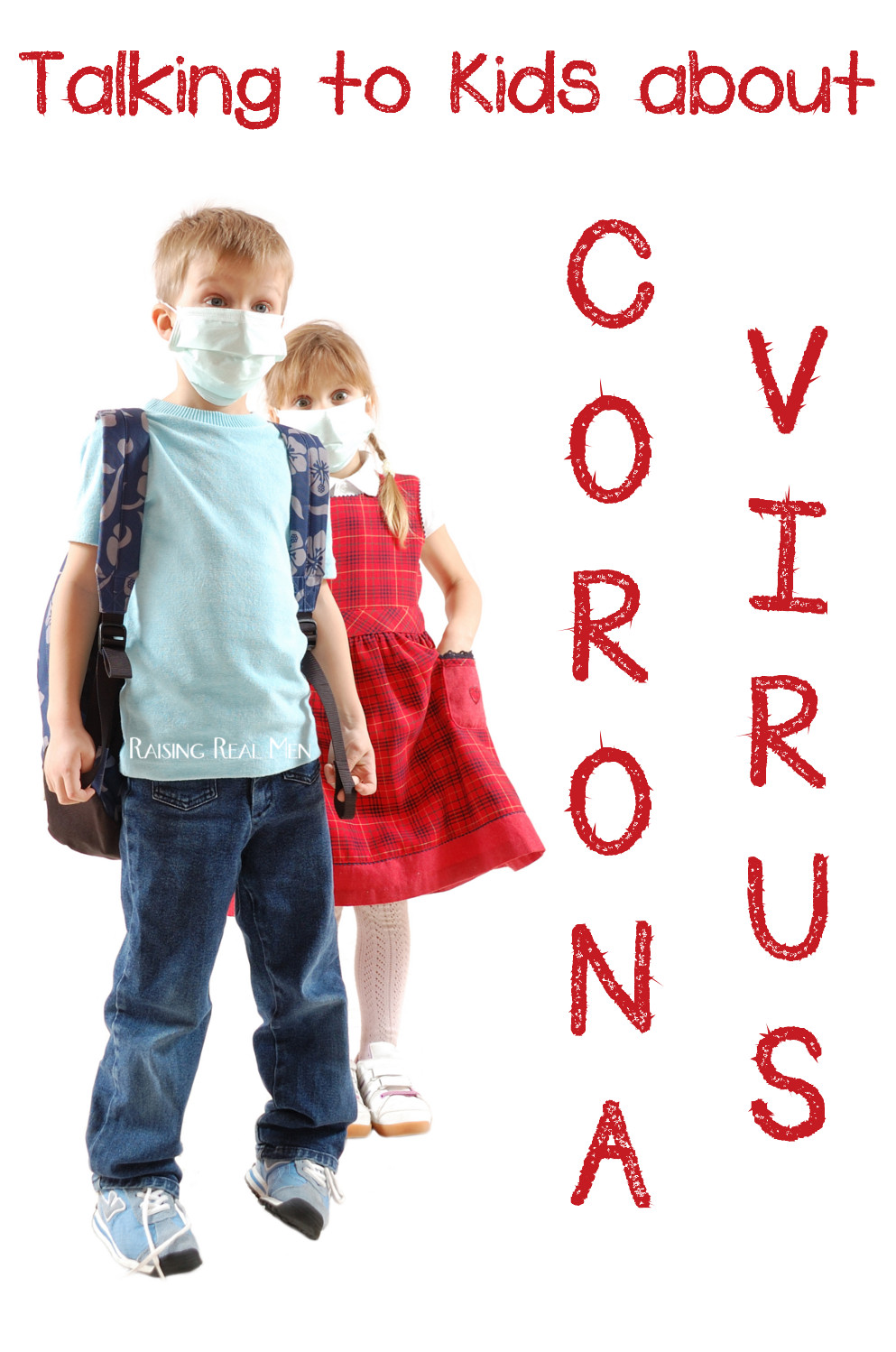 Ultimately, though, remind them that God is in charge! Let's read Psalm 139 together. It explains to us that there is no where we can go or any situation we can get in that God can not take care of us. He knew you when you were inside of me and knew even then how long you would live. We don't have to worry! We can trust God! In fact, we can trust Him when everything around us seems to be changing. He never changes. 
And be prepared to share the gospel. Sometimes, kids will tell you that they are afraid they'll die (often kids who are 6 or 7) or that they're afraid there isn't really a God (tweens and preteens). This is a wonderful opportunity to share the gospel with them or answer their doubts and questions. We don't have to be afraid of death if we've trusted God to save us. Do you remember what we've talked about that? Let's look at what the Bible says…
In Romans 6:23, it tells us, "For the wages of sin is death, but the free gift of God is eternal life in Christ Jesus our Lord." We've all sinned against God, it doesn't have to be big sins, the fact that we've lied or hated or taken something that didn't belong to us means that we need to be punished, that we can't go to heaven because heaven wouldn't be heaven with stuff like that there, would it? God is holy and good. He must punish evil.
BUT! "For God so loved the world,[a] that he gave his only Son, that whoever believes in him should not perish but have eternal life." His Son Jesus took our punishment Himself. All we have to do is repent of our sin and trust Him to save us.
No, being good isn't enough because we can never be perfectly good. Ephesians 2:8-9 tells us, "For by grace you have been saved through faith. And this is not your own doing; it is the gift of God,not a result of works, so that no one may boast." If we're trusting Him to save us, we have nothing to fear! When we die, we'll be in heaven with Him and He loves us so much!
Or, I am so glad you told me you were worrying about how do we know there is a God! I have had questions like that, too, and there are good answers! Let's read a book together and talk about it… Books like (referral links) Mere Christianity, More Than a Carpenter, The Case for Christ, and Evolution: The Lie are great for answering the normal doubts our tweens and teens have. Addressing your kids' doubts head on is one of the best things you can do to help them develop an adult faith.
Really, hard conversations with our kids generally have the same four parts:
Give them perspective and practical help.
Reassure them that they are loved and cared for.
Remind them of the love and sovereignty of God.
Point them to salvation in Jesus Christ.
Go ahead and have those hard conversations with your kids. Don't miss the opportunity! Who knows what the Lord will do in their hearts because of your faithfulness? Scroll down and join our online community to get more encouragement in the days to come, friends!
Your friends,
Hal & Melanie