Quick Call on Big Game Commercials
in

If you can tell a story in 30 seconds and you had $4.5 million to do it, you could have bought a commercial spot during the Big Game this year.

If you're like the rest of us, you may be looking forward to the explosion of persuasive creativity which plays out this weekend.

Commercials are the shortest narrative form I know. In half a minute, they can introduce characters, hint at their back stories, play out a drama on the screen, and sell underarm deodorant or tortillas chips, too. All in thirty seconds.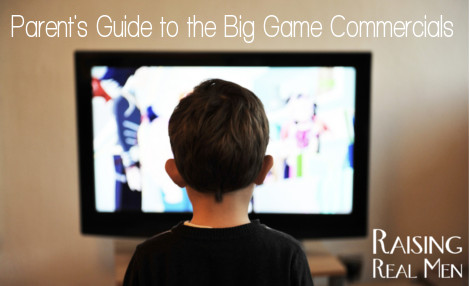 However, experience has taught us to watch the Big Game with a hand on the remote. We always have a fallback position – the Weather Channel is usually safe – so if a commercial or halftime presentation seems to be heading somewhere we don't want to take our kids, we can hop over to something benign for a few seconds.
Here's a quick review of many – not all – of the Big Money 🙂 commercials!
GREAT
Apartments.com "Movin' Up" – movers in green choir robes and a man with a grand piano
Hyundai "First Date" – The girl's dad loans his new car to the date … Hilarious!
Avocados From Mexico – Aliens discover what's great about Earth: green dip
Quicken/Rocket Mortgage "What We Were Thinking" – actually a quick lesson in economics!
FUN
Pantene "Dad-Do" – NFL players fix their little girls' hair
Heinz Ketchup "Wiener Stampede" – Just do.
Honda Ridgeline "A New Truck to Love" – Where do sheep learn to sing?
Audi "Starman" – Actually a bit of a tear jerker!
Wix "Kung Fu Panda Discovers The Power of WIX" – How many other commercials can they quote in 30 seconds?
NOT BAD
Michelob Light "Breathe" – Athletes male and female
T-Mobile "Restricted Bling"
Kia "Walken Closet" – with Christopher Walken. Don't be beige.
BE AWARE
Skittles "The Portrait" – Aerosmith lead Stephen Tyler starts, "Let's do this – I've got minds to twist and values to warp!"
Doritos – Several options could be appearing – some might be edgy
Budweiser – "Notoriously frank and uncensored British lady" Helen Mirren uses a mildly crude British term ("pillock") for idiots who drive drunk. End screen includes hashtag #GiveADamn.
Bud Light – Message: All Americans like beer.
Shock Top "Unfiltered Talk" – T.J. Miller trades insults in a bar. He gets as far as "What the fffff …" but doesn't finish the word.
Mountain Dew "puppymonkeybaby" – Just because you can do it with CGI doesn't mean you should … can I unwatch this? Weirrrrrrd …
Death Wish Coffee – Vikings "Tonight we drink in the halls of Valhalla!" but this waterfall is … different.
Pokemon "Train On" – Encourages kids to dream and aspire and achieve through diligent and disciplined training – until video games enter the picture and both father and child are mesmerized. Um … no.
I'D RATHER SKIP
Victoria's Secret "Score More" – Young women playing football as "The Angels" and "The Devils" – no immodesty shown but their cheer is "Score more! Score more!" and they all strike a sultry pose at the end.
NFL "Super Bowl Babies" – "Data suggests nine months after a Super Bowl victory, winning cities see a rise in births." Choirs of people singing about how they were conceived by their parents celebrating the big game. I'd rather not explain this song to little children.
AXE "Find Your Magic" – Some bare chested teenage guys. Fourteen-year-old lust. A cross-dresser break dancing in high heels.
Snickers "Marilyn" – The original – the iconic air-vent scene – was problematic. Add cross-dressing. The punchline of course is that "You're not yourself when you're hungry" but gender bending isn't funny any more.
Amazon Echo "Snack Stadium" – I only saw the teaser, not the full ad, but one character very clearly said "Holy sh–!" (I won't even type what he clearly says) as the punch line to the ad … I wouldn't want that phrase to be the lasting impression on my kids
If you'd like to preview these yourself, here's my source – I'm sure there are plenty more!
Hal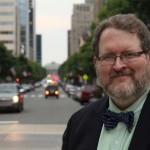 ---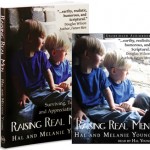 Sports are definitely a thing – they're just not the only thing. We try and talk about all the things, from a Biblical perspective, when it comes to raising your son to productive Christian manhood!
Check out our book, Raising Real Men, for lots of practical ideas to put Scriptural principles into real-life application in your family!
Click over to find out more – you can get a downloadable version and start reading today!