Do You Know Where This Road Began?
in

Someone once said, "If you don't know where you're going, you'll probably end up someplace else."

The problem is that sometimes we know where we want to go, but we find ourselves off course before we realize it's happening.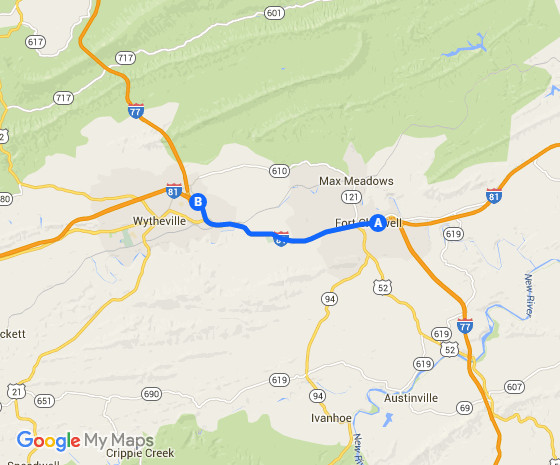 In southwest Virginia, there is a nine-mile stretch between Fort Chiswell and Wytheville where Interstate 77 and Interstate 81 share the same roadway. For a short distance, you can actually be following I-77 North and I-81 South at the same time.
At that point, you're actually driving due west.
The signs' directions are based on the endpoints – I-81 South runs from Fishers Landing, N.Y., down to eastern Tennessee, while I-77 North starts in Columbia, S.C. and finishes in Cleveland.
Highway engineers call this a "wrong way concurrency." There's an article on Wikipedia that explains it.
The two Interstates travel about 1460 miles in total, but for nine miles in Virginia, they look just the same. In the summertime, when the road salt has been cleaned off the southbound trucks, you can't tell the difference between drivers heading to Tennessee and drivers aiming for Ohio … not for a short space. But the ends of their ways are 400 miles apart.
I was in a van going to church conference once when we made a wrong turn at this junction – and went an unplanned 168 miles before we were back on course. That's discouraging!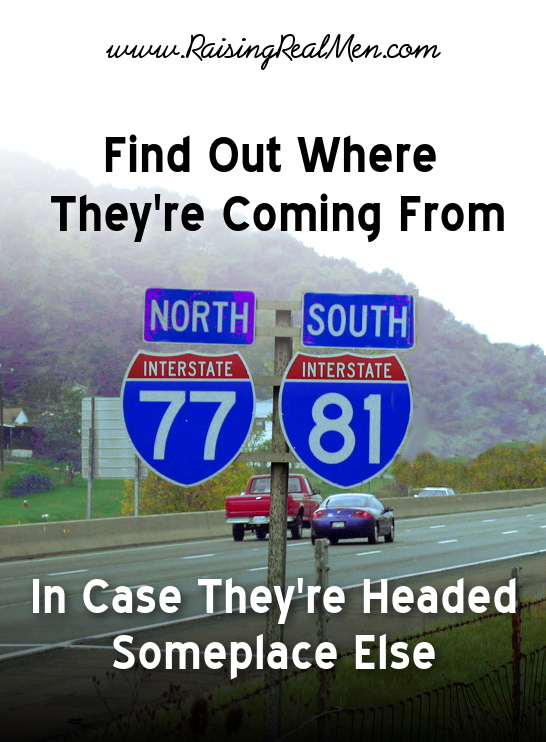 This happens in our spiritual life sometimes, too. There was a controversy in our area over a certain book on Christian living. Some of our friends loved it, but others were alarmed. The supporters found some practical ideas which they said really helped their family.
The critics, though, pointed out that the authors denied critical truths from the Bible, and following their errors would lead to serious problems in the end. And the critics could point to specific families which had followed the practical ideas at the start but missed the point when the false teachers' road split off from the truth — and ended up compromising their faith, destroying family relationships, or even facing criminal charges.
(To be specific, this wasn't a matter of denominational differences, like whether you use the Lord's Prayer and sing the Doxology, or follow more extemporaneous forms of worship. These authors denied the fact of original sin and taught human perfectibility — which left precious little room for mercy, forgiveness, or grace.)
We all get lots of advice from lots of sources – even within the Christian community. It's important that we know where the advice started from and if possible, where it might end up.  Think of your favorite authors, speakers, teachers of all sorts – those who most influence your thinking.
What's the source of their teaching? What is the final authority in their thinking?
Do they love the Lord, do they trust His word, do they love God's people?
Do you see fruit in their lives, and fruit in the lives of their followers, that honors God?
Or do you find yourself excusing more and more irregularities, inconsistencies, and contradictions that surface as you dig deeper into their teaching?
I think all of us have followed a teacher for a time and discovered their advice wasn't as good as we first thought. I know we've changed our mind about some we used to admire.  Sometimes we traveled with them a way, then realized their destination was not where we ought to go. And sometimes we had to repent of bad ideas we collected when we didn't know better.
If we're more cautious when we get on the highway – or when we find ourselves traveling with an unfamiliar driver – then maybe we can avoid a painful error in the miles ahead.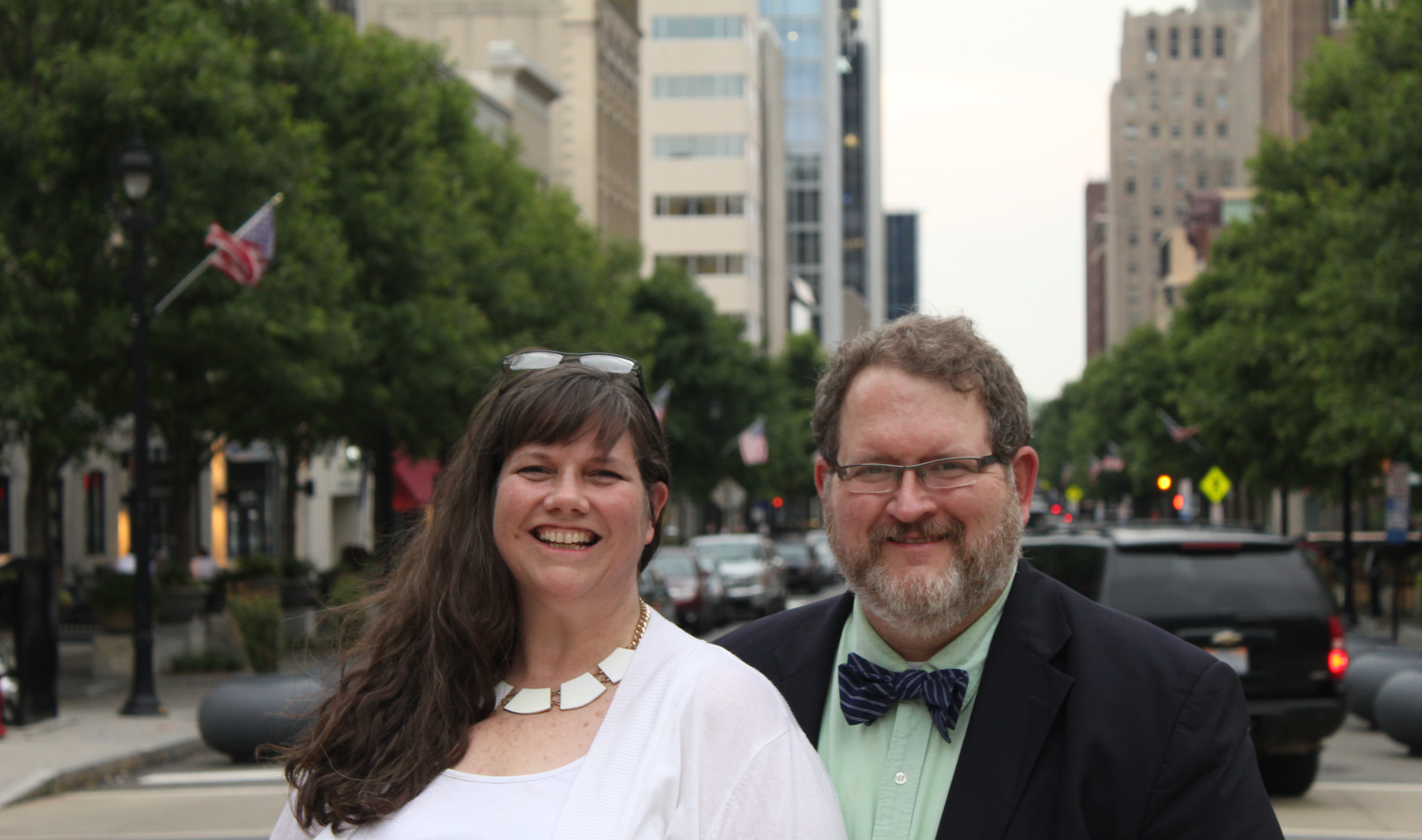 As somebody else said, "Nobody's got time for that!"
Yours along the Way,
Hal and Melanie
---
After the first year we were traveling and speaking with our parenting book, Raising Real Men, we suddenly realized that we had sold thousands of copies without a single question about our beliefs. It was simply accepted that we claimed to be "Christian" in some way or another.  That's why we wrote a brief statement of faith and put it on our website. If you don't know us already, we invite you check it out, and ask if you have any questions – any honest teacher would!  After all, our goal is to help "make Biblical family life practical" for 21st century believers.
We don't claim to be perfect, but we want to be like the apostle Paul, who said,
I press on so that I may lay hold of that for which also I was laid hold of by Christ Jesus. Brethren, I do not regard myself as having laid hold of it yet; but one thing I do: forgetting what lies behind and reaching forward to what lies ahead, I press on toward the goal for the prize of the upward call of God in Christ Jesus. 

(Philippians 3:12-14, NASB)
And if we can help each other along that way, we'll be glad for your company on the road!