Faithful At Work
in

Does your Sunday morning faith go to work with you on Monday?

Maybe in our quiet moments we plan how we'll respond if we end up like the apostles in Acts 5:29 – "We ought to obey God rather than man."

But most days, the question is simpler – and sometimes more challenging: Am I working like a Christian today? Am I walking in faith when I walk into the workplace?

We humans have a tendency to complain, a temptation to slack off a bit, a desire to hurry up and get to the weekend – whee! But while we enjoyed our day off this Labor Day week (ironic, isn't it?), it might be good to remember a few things God tells us about our work—and our attitude about it: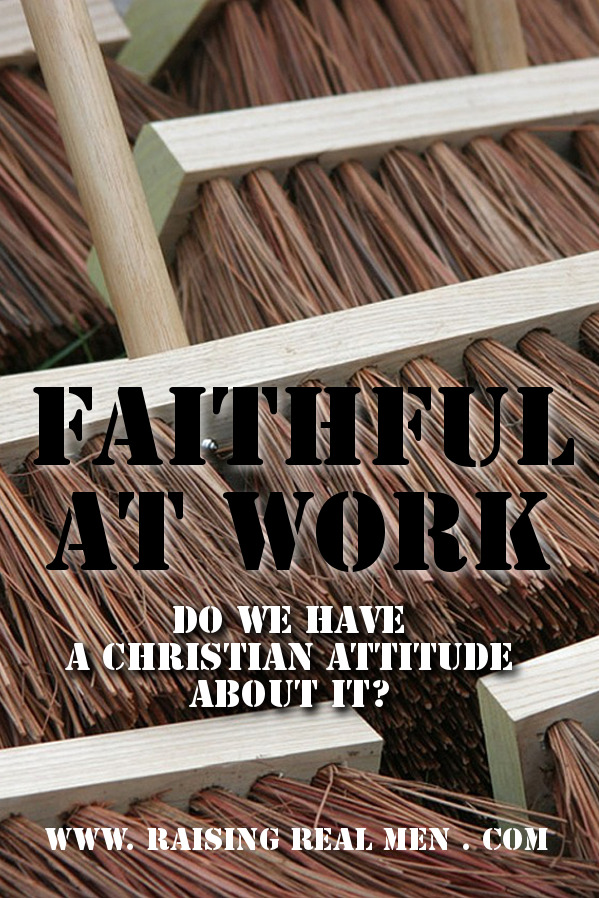 Actually, work is a good thing. When God created Adam and placed him in a perfect, sinless world, He gave him a job to do. "Then the LORD God took the man and put him in the garden of Eden to tend and to keep it." (Genesis 2:15) The frustration and disappointment we often feel was a result of Adam's sin, not the whole idea of working. In all labor there is profit (Proverbs 14:23)
It's a blessing to find satisfaction in our work. I know that nothing is better for them than to rejoice, and to do good in their lives, and also that every man should eat and drink and enjoy the good of all his labor—it is the gift of God. (Ecclesiastes 3:12-13)
God expects us to be honest in our business dealings. This should be obvious and there are plenty of verses about integrity. Still, when I worked with industrial instrumentation in manufacturing plants, these passages jumped out at me in my specific employment:  Dishonest scales are an abomination to the LORD, but a just weight is His delight. (Proverbs 11:1) Honest weights and scales are the LORD's; all the weights in the bag are His work. (Proverbs 16:11)
Good work has its rewards. Do you see a man who excels in his work? He will stand before kings; he will not stand before unknown men. (Proverbs 22:29) The hand of the diligent will rule … (Proverbs 12:24)
Laziness just leads to your own suffering. Haven't you found that short cuts usually add work in the end?  The lazy man will be put to forced labor (Proverbs 12:24)  He who has a slack hand (as opposed to the diligent man) becomes poor. (Proverbs 10:4) Do not love sleep, lest you come to poverty (Proverbs 20:13) Drowsiness will clothe a man in rags (Proverbs 23:21) If anyone will not work, neither shall he eat. (2 Thessalonians 3:10)
Our plans are always secondary to God's plans. Come now, you who say, "Today or tomorrow, we will go to such and such a city, spend a year there, buy and sell, and make a profit"; whereas you do not know what will happen tomorrow. For what is your life? It is even a vapor that appears for a little time and then vanishes away. Instead, you ought to say, "If the Lord wills, we shall live and do this or that." (James 4:13-15)
Ultimately, we're all working for the Lord. Whatever you do, do it heartily, as to the Lord and not men, knowing that from the Lord you will receive the reward of the inheritance; for you serve the Lord Jesus Christ. (Colossians 3:23-24)
And He's an awesome boss! "Take My yoke upon you and learn from Me, for I am gentle and lowly in heart, and you will find rest for your souls. For My yoke is easy and My burden is light." (Jesus, in Matthew 11:29-30)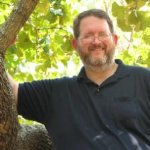 In Christ,
Hal
---
We talked about this on our podcast this week … CLICK HERE TO LISTEN! 
We also give a whole chapter on this in our book, Raising Real Men: Surviving, Teaching and Appreciating Boys. Have you read it? You can order your own copy below!