Facebook Party Favors – Free to All Attendees!
in

We are excited about the launch of our new book My Beloved and My Friend and wanted to celebrate in a big way!  We have partnered with several amazing companies to bring you these fun and useful freebies your family is sure to love! But first, here's our gifts for you:
From Great Waters Press: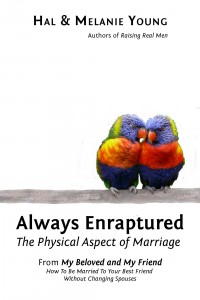 Always Enraptured: The Physical Aspect of Marriage
From chapter 6 of My Beloved and My Friend
Winning the Hearts of Your Children (Download) by Kathie Morrissey
The most important thing we can do as we raise our kids is strive to win and keep their hearts! When we have their hearts, we are able to influence them and their values. That is one of the main reasons many parents feel led to homeschool their children – so THEY can be the ones influencing their children's values. When we fail to win their hearts, or that heart connection becomes weak, our kids will often begin to look to their friends for relationship, and no longer be open to our teaching. Kathie will share some things to avoid that often lead to losing their hearts, and then give 6 key things to help you win & keep their hearts.
Writing can be hard work. Good writing most often results from much rewriting, and much rewriting can make a writer weary.
Because Philosophy Adventure™ students create and refine a biographical narrative speech over the course of several weeks, (supported by clear step-by-step guidance and seven writing checklists), we created "Philosopher Freewriting Exercises" to offset that hard work with play, and simply encourage students to have fun writing.
We soon discovered that students—even those who considered themselves "non-writers"—produced surprising results using these exercises. Both students and parents were amazed. (Some parents even joined in the fun!)
Home School Adventure Co. is delighted to share with you this "C. S. Lewis & George MacDonald Creative Freewriting."
Enjoy!
In order to receive this for free in the store, customers will need to use the coupon code: tos0214trail
Appalachian Trail: A Unit Study.
Have you been searching for a unit study that is intriguing, fun & educational? Then join us as we hit the Appalachian Trail. You'll study math, geography, history, and much more all combined in this one unit study of the Appalachian Trail.  

This is an mp3 download of a workshop given by Sue Pruett, The Charlotte Mason Girl, entitled, "An Introduction to the Methods of Miss Charlotte Mason." (Click the Link to get your freebie!)
Whether you are new to homeschooling, or a veteran of many years, the methods of Miss Charlotte Mason are worth checking into! In this seminar, Sue Pruett will introduce you to the gentle, natural, successful methods developed over a century ago by a woman dedicated to seeing that every child receive an excellent education. Sue will hit the highlights of a CM education in this introductory session.
Creating A Business Plan (Excerpt from MicroBusiness for Teens)
This 24-page e-booklet will help you start a micro business. Think through a business idea, find customers and plan how to reach them. This guide will help to avoid pitfalls and start you on the path to success and earning money from a micro business.
5 Audios to Warm the Heart for 2014 (retail value $10)
Free Bundled Audio Set – 5-Audios to Warm the Heart for 2014 Seminars from the Best of the Ultimate Homeschool Expo sets – these audios are chosen specifically to encourage families.
Downloadable Sochi Winter Olympics Country Book
120 pages of Olympic activities, fill-in-the-blank country pages, 195 country flags, 195 country maps, and more!
From Homeschool Encouragement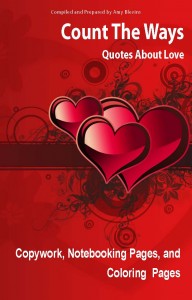 Enjoy this sweet Valentine's copywork book as our gift to you!
From Great Waters Press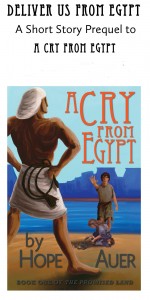 Deliver Us From Egypt by Hope Auer, the short story Prequel to A Cry From Egypt