Get Wisdom! Homeschooling with Proverbs
in

To enter these giveaways, join us for our free LIVE webinar, Ballistic Parenting: Surviving and Appreciating Boys on Monday, January 27th at 3pm Eastern OR download the workshop and listen any time before February 3rd. Register free here!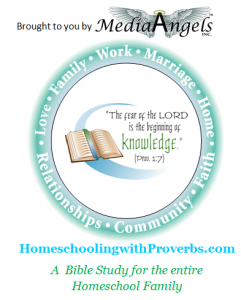 Felice Gerwitz, the author of the wonderful Creation Science Novels we carry and the host of the Ultimate Homeschool Radio Network (which hosts our show!), has written a unit study on the Proverbs! A Bible Study for the entire family, Homeschooling with Proverbs is a look at the Book of Proverbs with audios and activities for the entire family.