Doorposts: Thirty Days in Psalm 37
in

To enter these giveaways, join us for our free LIVE webinar, Ballistic Parenting: Surviving and Appreciating Boys on Monday, January 27th at 3pm Eastern OR download the workshop and listen any time before February 3rd. Register free here!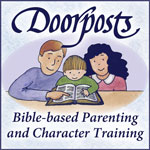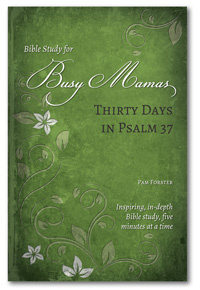 We just can't tell you how much we love Doorposts! Their resources are solid Biblically and totally practical. Their resources have helped us be better parents. Today they are giving away Thirty Days in Psalm 37!
The second book in Pam Forster's "Bible Study for Busy Mamas" series is here!
By giving you bite-size study assignments, five to ten minutes per day for thirty days, this book will help you make time for a deep and meaningful Bible study of Psalm 37.
Besides your own five to ten-minute daily study, this book also includes daily ideas for including your children in your Bible study.
Winners may choose between paperback, PDF, or Kindle version of the book.