Classical Homeschooling WITHOUT Stress: Teaching the Trivium
in

To enter these giveaways, join us for our free LIVE webinar, Ballistic Parenting: Surviving and Appreciating Boys on Monday, January 27th at 3pm Eastern OR download the workshop and listen any time before February 3rd. Register free here!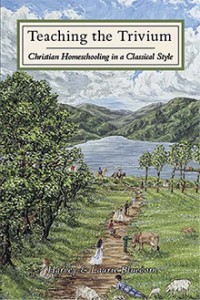 Teaching the Trivium: Christian Homeschooling in a Classical Style
A practical application of classical education to the Christian homeschool. We LOVE the Bluedorns attitude toward Classical Homeschooling – they understand that you can give your children a fantastic education without stressing the family out, spending a ton of money, or expecting little boys to sit still for hours a day. This is Boy-Friendly Classical Education!
Follow Laurie Bluedorn on Twitter
Follow Laurie Bluedorn on Pinterest