Got a Son Who's 9 to 12 Years Old?
in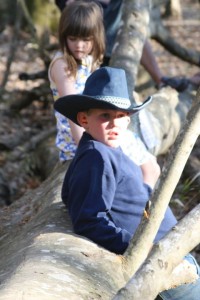 When our children were all little and Melanie was feeling overwhelmed, most people responded, "You just wait 'til they're teenagers! You think it's hard now?"
Well, thank you, that's very encouraging. Does it have to be that way? Does life with a teen have to be more difficult than life with an untrained toddler with no self-control? Is sullen, moody, rebelliousness just a part of growing up?
No!
Get prepared to make the teen years great at our exclusive Boot Camp 9-12!
What's that? A series of LIVE webinars with Hal & Melanie Young, authors of the 2011 Book of the Year, Raising Real Men, for a small group of parents wanting to make the teen years great!
For more information or to register now (we'll give you a refund if you win this door prize!), click here!
Enter using PunchTab, or just leave a comment on this post!