Our Store!
Welcome! We're glad you're shopping here where you'll find character-building, practical resources from a Biblical perspective. We've got something for everyone – men and women, girls and boys!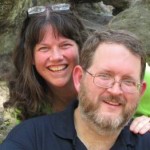 ~Hal & Melanie Young    
Great Resources for Parents & Children of All Ages
For Mom & Dad
Raising Real Men

Surviving, Teaching and Appreciating Boys

2011 Book of the Year
Christian Small Publishers Association

Available in Hardcopy, eBook, Audiobook, and our exclusive

Mom & Dad Special

Get Some Encouragement!

Boot Camp 9-12

For parents of nine to twelve year old boys

This interactive, five week series is one of the most popular things we do, yet only a small number of parents can participate each time.

 

Understand those boys!

Boyhood Boot Camp

For parents of boys up to about 8

An interactive, four week series about all things boy. 

Discipline, School, Energy, Play, and Media – We'll discuss it all!

 

Before you know it, they'll be heading off into the wild blue yonder. It's time for…

PreFlight

For teens 13 & up and their parents

This interactive, five week series will help you prepare them

for take off! Media, Purity, High School, the Transition to Adulthood 

 

Hear us speak in your own living room…

Workshops that draw standing room only crowds from coast to coast!

Teaching Sessions on Raising Sons, Marriage & Family,

Homeschooling and the Transition to Adulthood!

Our New Book is Here!

My Beloved and My Friend:

How to Be Married to Your Best Friend Without Changing Spouses

Be among the first in the country to read it!

Want a Family Business?

Here's Real Help!

We produce the Family Business Greenhouse live webinar series for families who don't just want to talk, but want to teach their children to be entrepreneurs, and become entrepreneurs themselves.

Want to Build Your Small Business?

Here's a collection of our favorite resources for Zero Budget Marketing, Facebook Parties, Writing a Book and Getting it Published and more!

A Great Way to Show Your Love!

Marriage Retreat Online

Focus on Your Relationship without Worrying About Sitters

"This is a super event!! My hubby and I attended last year and we loved it! We felt like God helped us out in many ways." – O.C. in MO

An interactive webinar series starting in January

We Gather Together

Sanity and Celebration at Thanksgiving

History Unit Study, Heirloom Recipes, and Cooking& Shopping Schedules

While Keeping Christ the Focus

Christ-Centered Christmas

The Ultimate Guide to Celebrating a Christmas Your Family Will Never Forget

Make Christmas Christ-Centered — and Easy and Fun, too!

Grain Mills

from our sons' business

Grain of Truth Bread Company 

The Very Best Prices Allowed by the Manufacturer on 

Wondermill, Nutrimill and Bosch

Why Do We List

Hero Tales

Here, as well as below?

Because History Buff Dads and Granddads

are telling us it was their favorite present.

Authentic history in audiobook format – with sound effects, too!
Resources & Gifts for Children
Hero Tales

 from American History

History They'll Beg For!

Theodore Roosevelt & Cannonfire,

Virtue & History

Does it get any better?

Historical Toys

That are Great Fun, Too!


Swords to Rubberband Machine Guns

A Boy's Dream Come True!

 They'll love you for it!

Got Bad Attitudes?

Pollyanna is one of the funniest – and most pointed – read alouds we've done.

Get our new audiobook now!

Science, Family, Fun

for Little Boys & Girls

A Classic Picture Book Teaching the Phases of the Moon
(and why!) by Astronomer and Homeschool Dad, Jay Ryan

Check out our Great Price!

History & Adventure Books for Boys

by G.A. Henty

In Unabridged AudioBooks

Our Boys Grew Up on These and Yours Should, too!

Exciting

Historical Fiction

For Ages 8 & Up

Do you wish your children understood that the Bible is real history, that real people lived those stories?

2013 CSPA Book of the Year

Architectural Blocks

The ultimate imagination catalyst!

We've had these over 20 years and still love them.

A toy resource every family should have.

Creation Science Novels

The Truth Seekers Series

By Homeschool Daughter and Mom,

Christina and Felice Gerwitz

NEW!

Micro Business for Teens

By "The Homeschool CPA", Carol Topp

Made by Me

Make Four Classic Vehicles!

This kit is great for creative kids who want to build things!

 
Thanks for Your Support
from all of us here at Great Waters Press!