Our Store!
THANK YOU FOR SUPPORTING OUR MINISTRY!
Welcome! We're glad you're shopping here where you'll find character-building, practical resources from a Biblical perspective. We've got something for everyone – men and women, girls and boys!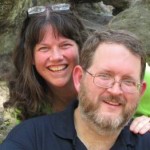 ~Hal & Melanie Young    
Great Resources for Parents & Children of All Ages
For Mom & Dad
Raising Real Men

Surviving, Teaching and Appreciating Boys

2011 Book of the Year
Christian Small Publishers Association

Available in Hardcopy, eBook, Audiobook, and our exclusive

Mom & Dad Special

My Beloved and My Friend

How to be Married to Your Best Friend Without Changing Spouses

New by Hal & Melanie Young

Award-winning authors of Raisng Real Men

"One of the things I really enjoy about the Youngs is how they always make you feel like you are one of their long time friends that has just stopped by for coffee and conversation." – Candy Foote, Strategic Shopping

"I walked away from this book feeling revived. It is so easy to just live. To just go about the day to day and forget how wonderful being best friends with your husband can actually be!" – Michelle Hupp, The Pebble Pond

Give the Gift of Encouragement!

Boot Camp 9-12

For parents of nine to twelve year old boys

This interactive, five week series is one of the most popular things we do, yet only a small number of parents can participate each time.

Next session starts in January!

We'll send you a certificate suitable to print out for gift-giving, so this is a great last minute present!

Give the Gift of Understanding!

Boyhood Boot Camp

For parents of boys up to 9

This interactive, four week series is led by the parents of SIX BOYS and authors of Raising Real Men. Get help with taming media, figuring out discipline, helping them with school and teaching them about the Lord.

Next session starts soon!

We'll send you a certificate suitable to print out for gift-giving, so this is a great last minute present!

A Great Way to Show Your Love!

Marriage Retreat Online

Focus on Your Relationship without Worrying About Sitters

"This is a super event!! My hubby and I attended last year and we loved it! We felt like God helped us out in many ways." – O.C. in MO

An interactive webinar series starting in January

We'll send you a certificate suitable to print out for gift-giving, so this is a great last minute present!

Get Encouragement!

Workshop Downloads

Get practical help and encouragement in raising boys, family life, homeschooling, and teens and young adults.

Want to Build Your Small Business?

Here's a collection of our favorite resources for Zero Budget Marketing, Facebook Parties, Writing a Book and Getting it Published and more!

Why Do We List

Hero Tales

Here and For Children, Too?

Because History Buff Dads and Granddads

are telling us it was their favorite present.

Authentic history in audiobook format

– with sound effects, too!

We Gather Together

Sanity and Celebration at Thanksgiving

History Unit Study, Heirloom Recipes, and Cooking & Shopping Schedules

While Keeping Christ the Focus

Christ-Centered Christmas

The Ultimate Guide to Celebrating a Christmas Your Family Will Never Forget

Make Christmas Christ-Centered — and Easy and Fun, too!

Grain Mills

from our sons' business

Grain of Truth Bread Company

The Very Best Prices Allowed by the Manufacturer on

Wondermill, Nutrimill and Bosch
Gifts for Children
Hero Tales

from American History

History They'll Beg For!

Theodore Roosevelt & Cannonfire,

Virtue & History

Does it get any better?

Volume 5 is Here!

Historical Toys

That are Great Fun, Too!


Swords to Rubberband Machine Guns

A Boy's Dream Come True!

They'll love you for it!

Got Bad Attitudes?

Pollyanna is one of the funniest – and most pointed – read alouds we've done.

Get our audiobook!

Pollyanna Grows Up is Here!

Practice Swords

Getting a Little Too Big

for Kiddie Toys?


These Practice Swords Have the Heft of a Real Sword Without the Danger!

They'll love you for it!

Love Science!

Geology Detective Rock & Mineral Collections

Large labeled specimens they can really learn from!

A favorite!

Exciting

Historical Fiction

For Ages 8 & Up

Do you wish your children understood that the Bible

is real history, that real people lived those stories?

The RADIO THEATRE Performance is HERE!!

Truth Seekers Novels

Learn Creation Science in thrilling, adventure novels!

Sure to be a favorite

Science & adventure? It's hard to beat!

Microbusiness for Teens!

Time to put that energy to work…

Our sons love this program that will help your teens become entrepreneurs!

Moonfinder

A Soon to Be Classic Children's Book!

Folks, the Young family seriously loves this book. We think it ought to win the Caldecott medal and be one of those picture books classics every child reads.

History & Adventure Books for Boys

by G.A. Henty

In Unabridged AudioBooks

Our Boys Grew Up on These and Yours Should, too!
Thanks for Your Support
from all of us here at Great Waters Press!
*$10 Flat Rate Shipping Applies Only to U.S. and APO/FPO Addresses. If you make an international order, you MUST check your email to pay the invoice for exact cost international shipping before we can ship.