Here's Your Download of The Book Vault Project
Welcome to our community!
You'll be receiving emails with practical parenting tips, marriage enrichment ideas, homeschooling help, and information about great resources. We are looking forward to getting to know you! Listen to our podcast, read our blog, shop for great gifts and resources, and connect with us on Facebook, Instagram, or Pinterest.
The Book Vault Project introduces you to Craftsman Crate, the subscription box that builds your skills. It just gives you a taste, though. While The Book Vault Crate gives you complete instructions for a very cool project, Craftsman Crate teaches artisanal craft skills using real tools in complete kits — no trips to the store; it includes everything you need for your first couple of projects!
Scroll down to the bottom to download The Book Vault Project, complete with list of materials included and precise directions! Before you do, though, we'd like to answer a few questions you might have:
Q. How is The Book Vault Project different from a Craftsman Crate?
A. The Book Vault Project includes directions like you might find in a Craftsman Crate, but you have to find all the things you need yourself. Craftsman Crate comes in our cool box and includes EVERYTHING you need. If you need gloves, they're included. If you need a craft knife, you'll find it in the box. Even a straight pin.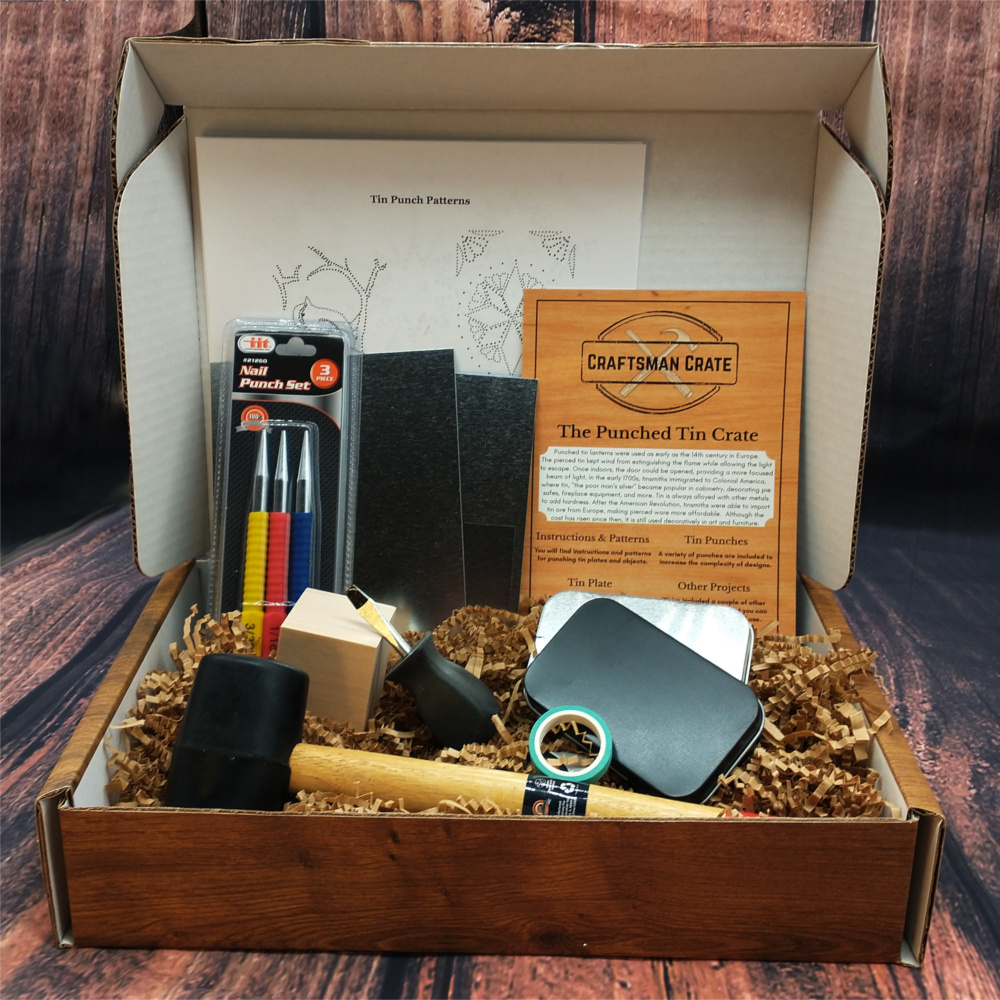 Q. How often is Craftsman Crate delivered?
A. We ship Craftsman Crate every month! You'll receive a new crate about the middle of the month.
Q. Can I choose what crates I receive?
A. We don't tell you in advance which crates you will receive when you subscribe because so many subscribers have told us, "I would have never ordered this crate for myself, but it ended up being my favorite!" Craftsman Crate lets you try a new hobby every month! If you are interested in a particular crate, past crates may be purchased individually while supplies last.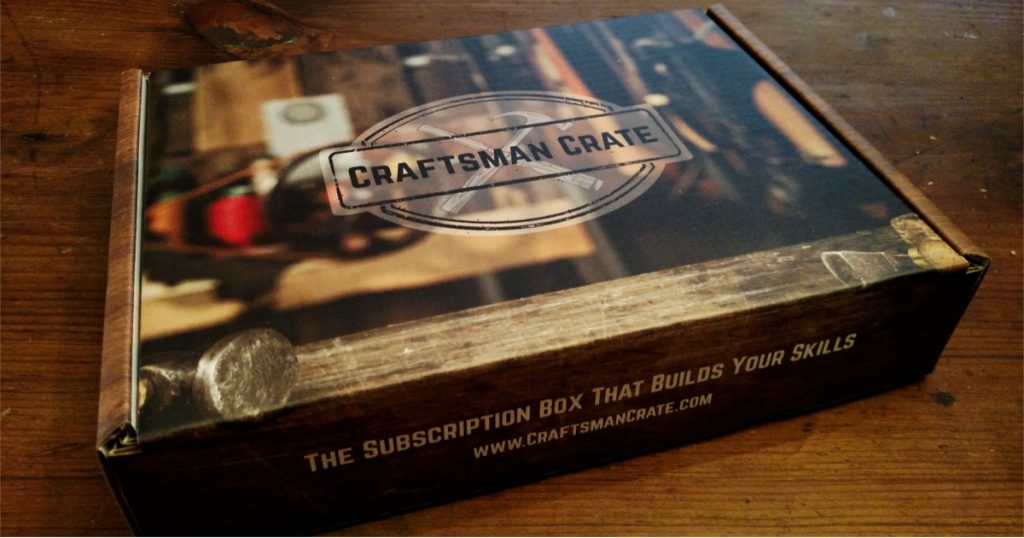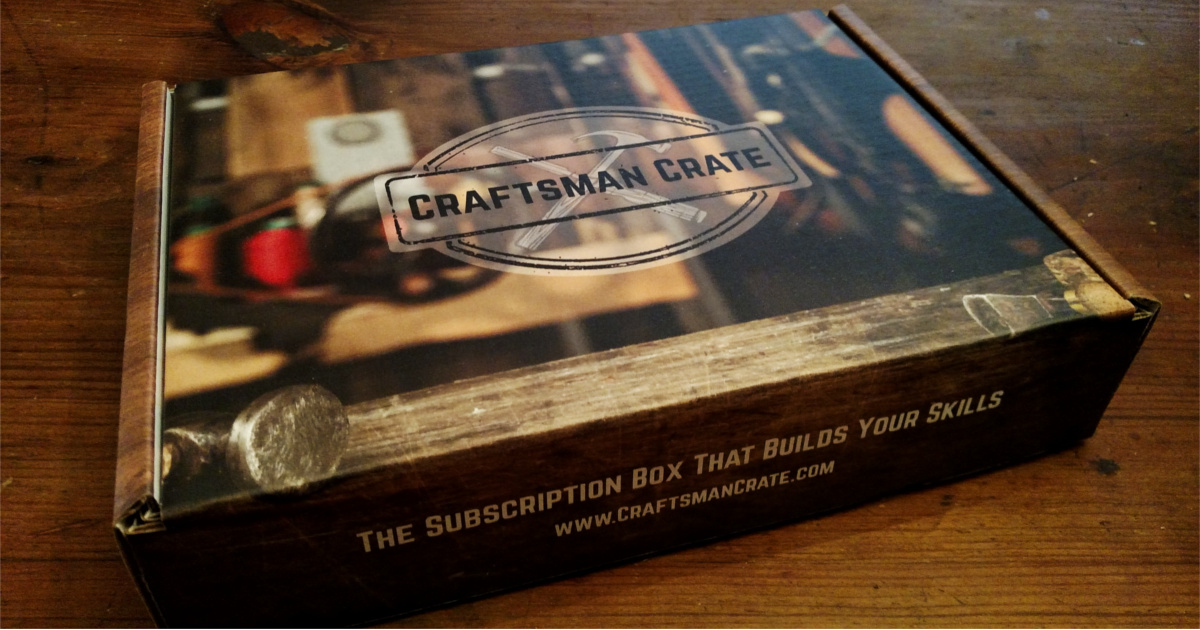 Q. Can I give transcript credit for these crates if I use them all year?
A. Absolutely! You could give credit for Arts, Shop, Life Skills, or use it as a hands-on supplement for History.
Q. What kind of skills have you covered?
A. Craftsman Crate has featured arts and crafts like wood burning, punched tin, basketry, woodcarving, candle making, globe making, leather working, bas relief plaster working, chain mail, and more! We do bring back the most popular crates of the past for future subscribers.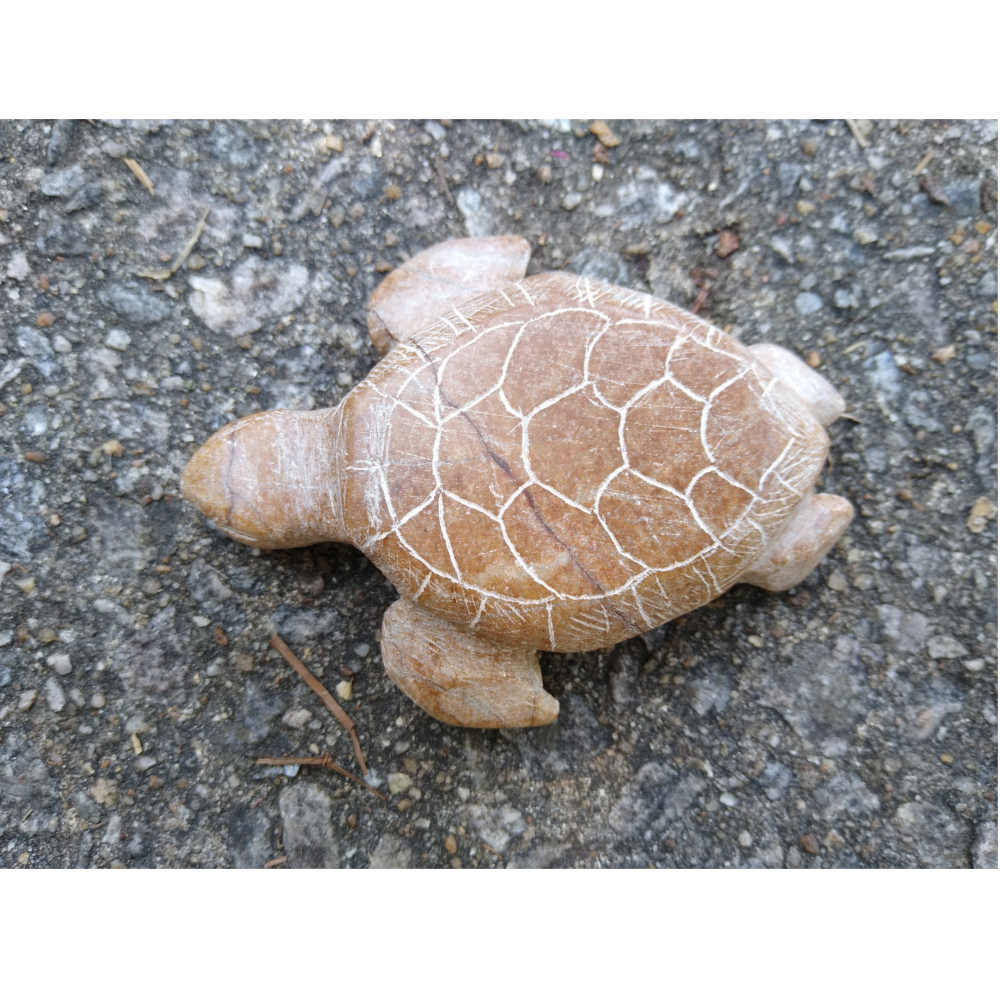 Q. Who is Craftsman Crate for?
A. Craftsman Crate is aimed at ages 12 and up for independent use. We have subscribers who are elderly, middle age, young adults, and teens, both male and female! Parents can choose to use Craftsman Crate with children under twelve, but they will need supervision and help, as some tools are sharp or get hot and some crates use stains, scents, or other chemicals.
Q. How much does Craftsman Crate cost?
A. In the U.S. (including APO, FPO, DPO), it's $39.97 each month with free shipping. You get a discount if you subscribe for three months, six months, or a year at a time. Plus, the last page of The Book Vault Project includes a coupon off your first subscription!
Click here to find out more and subscribe!
Here's your FREE download, The Book Vault Project! Click to go directly to the pdf or right click and "Save Target As…" to save it to your device right now.
Enjoy!
Hal & Melanie Young