Celebrating our New Website!
in

UPDATE: Congratulations to Jodi from Vermont, who won the Apologia American Literature set!

We are delighted to be launching our new website! Our eldest son, John Calvin Young, has been working on it for a long time – to make it more mobile-friendly, easier to use, and more attractive. He's a developer for RoleModel Software and is ridiculously busy, so we're super grateful he pulled this together for us before the holidays!

In celebration, we're going to giveaway something new every week day!!!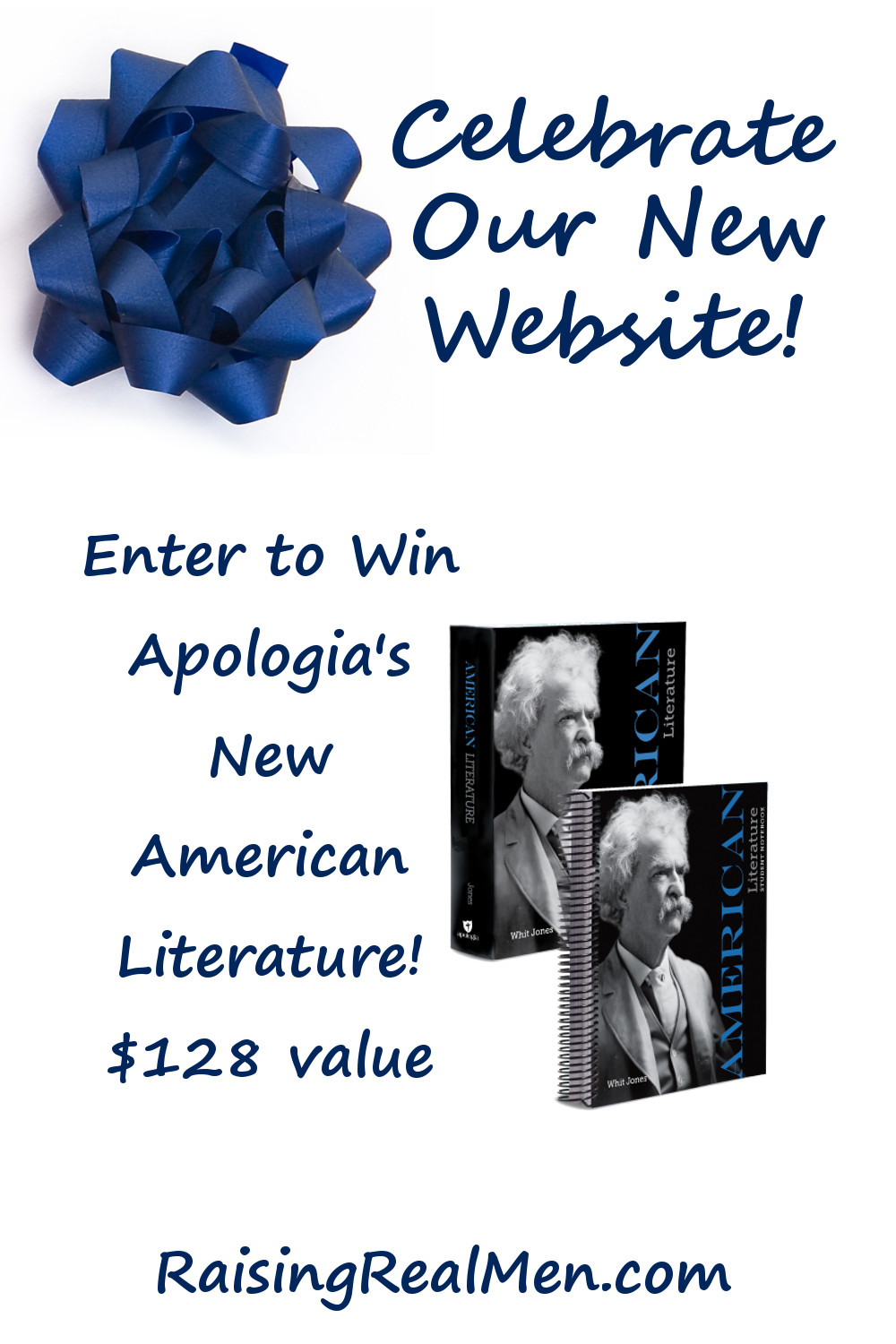 Today we'd like to invite you to subscribe to our newsletter and by doing that, to enter to win Apologia's new American Literature Curriculum!
This program is seriously great! In the past, Melanie has generally designed her own high school literature assignments because she just couldn't find one she really liked — until now!
Apologia American Literature is written by Bryan College professor and homeschool dad, Dr. Whit Jones and it is the perfect balance between challenging and doable for your high schooler! It'll give your students insight from a Biblical worldview into the treasures of the American literary tradition.
Here's what Apologia has to say about it: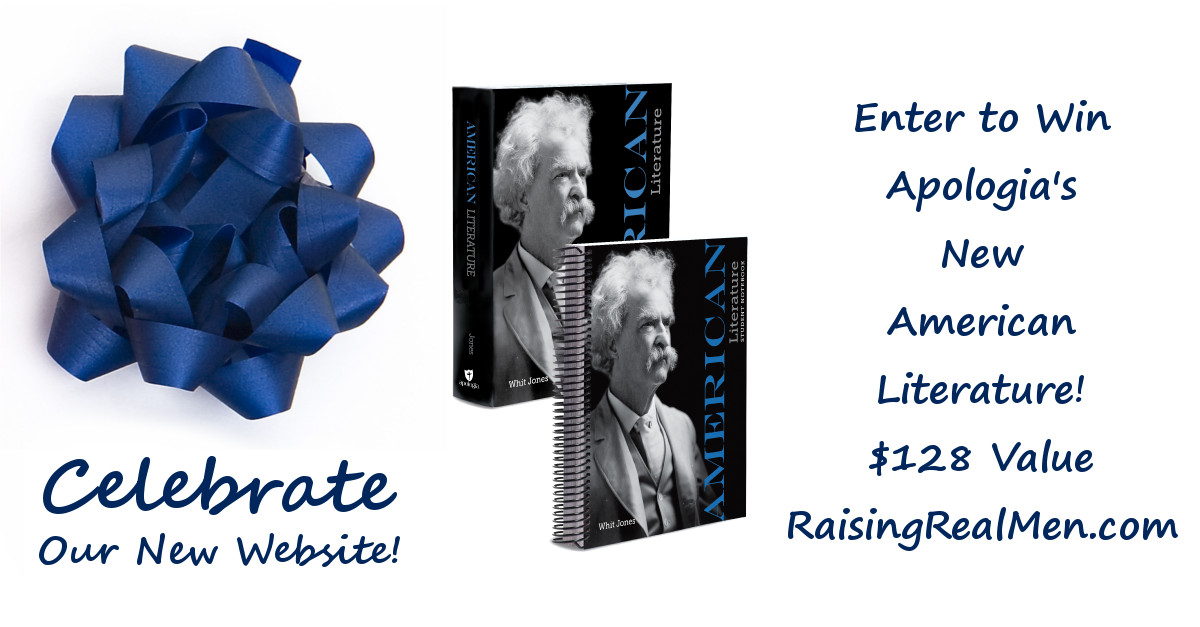 American Literature Textbook & Online Solutions
$99
Author: Whit Jones
Format: Hardcover Textbook
Recommended Grades: 9-12
Now your students can explore the power and beauty of America's greatest literary works from a biblical Christian worldview. Even students who have never before "gotten" classic literature will discover how enjoyable it can be, how it speaks to their lives today, and how it affirms and illuminates biblical truth. The course uses the Socratic method of asking probing questions about each work and leading students to a deeper understanding of what the author is saying how he or she is saying it. Beautifully illustrated in a stunning hardcover edition, our American Literature course features:
Biographical essays examining the background, culture, and beliefs of each author
Works from every major period and literary movement
Extensive online solutions offering greater insight and clarity to both parents and students
American Literature Student Notebook
$39
Author: Whit Jones
Format: Spiral-bound
Now your students can explore the power and beauty of America's greatest literary works. The student notebook is a key component of the American Literature course. Every study question from the textbook is included, with ample space for students to record their answers. Also, the notebook is where you will find the chapter tests, semester exams, and detailed, step-by-step instructions for writing insightful and persuasive literary analysis papers on Nathaniel Hawthorne's short story "The Birthmark" and Robert Frost's poem "Mending Wall." This outstanding feature makes the American Literature Student Notebook invaluable preparation for future college coursework.
This contest has closed, but you can still get our most popular workshop free when you subscribe to our newsletter. You'll also get tons of encouragement and be the first to hear about deals on our great resources!