St. Patrick's Day Celebration Guide
in
Why celebrate?
We're not Catholic or Irish, but we love to have fun and we find that celebrating holidays with a little fun is a great way to drive home character lessons to our children and to teach them history, too. If you want to have some fun today learning about St. Patrick and the Irish, here's a little help…
Who was St. Patrick anyway?
Patrick was a Britain-born teen when he was captured and enslaved by Irish traders. Made to work long hours out in the fields by himself, he turned to the Lord for comfort and became a Christian. He had learned the gospel as a young man raised in the faith. After six years in captivity, he managed to escape and return to Britain. About a year later, he had a dream that he was being called back to Ireland – this time as a missionary. He set out to study to become a priest and eventually made it back to Ireland. He was not the first to bring Christianity to Ireland, though there is no doubt the Lord used him to convert thousands of Irish from pagan druidism to Christianity.
What else can we learn?
Here are some great topics to research that are connected to St. Patrick and Ireland:
What was Patrick's real name? Who gave him the name Patrick and why?
What's a Celtic cross?
Learn at least part of Patrick's poem, St. Patrick's Breastplate. It starts "Christ before me…"
What is the Irish Potato Famine? How did it affect American history?
Why are so many people of Irish heritage, policemen and firemen in the Northeast?
Who was St. Columba?
Why is green associated with St. Patrick? Why is green associated with Catholics and orange with Protestants?
Read G.A. Henty's book, Friends Though Divided or Orange and Green for historical fiction set in Ireland.
What to have for dinner?
We skip the beer so many have on St. Patrick's Day. Parties with beer are a very recent tradition. In fact, until the late 20th century, pubs were closed by law on St. Paddy's Day in Ireland! Besides, drunken revelry doesn't seem a very good way to celebrate a Christian missionary's life, does it?
Instead, let's have some traditional Irish food! We love Irish food around here. It's hearty and meaty, two of our boys' top criteria for good food. We usually have Corned Beef and Cabbage and Irish Soda Bread. Here are links to 23 different Irish dinners so you can pick your favorites!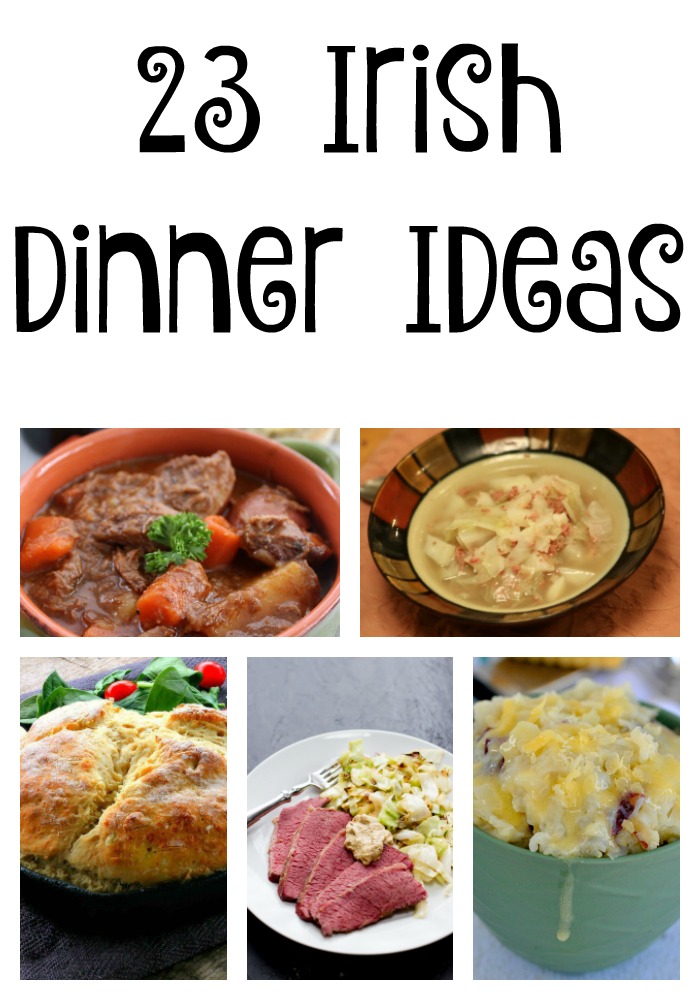 I want to try them all!
What else can we do for fun?
Listen to Star of the County Down.
Make these super-cute exclusive St. Patrick's Day gift boxes and tuck some treats in them!  Sign up for our encouraging newsletter and you can download the pattern right away!