Convention Season – Should You Go?
in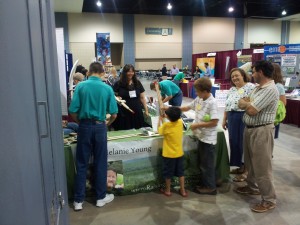 When our eldest was just one, we went to our first homeschool convention – in a picnic shelter (really!) in Modesto, California. It was so exciting to talk to homeschoolers and to look through all the books. We knew we wanted to homeschool and this little taste of it just whet our appetites. We've only missed going to a homeschool convention once in the twenty-five years since then!
It's true the Internet has changed things. It's easier to get information and easier to "talk" to other homeschoolers than ever before. You can even download workshop sessions from your favorite speakers whenever you like.
So why should you go to a live homeschool convention?
It's different when you are actually there. We love the time after our workshops when we get to talk to moms and dads face to face and pray with them. You can really get to know the speakers you enjoy – and they can get to know you.
Often the people who wrote the curriculum you are interested in are right there in the book fair. Even if they're not, there will be knowledgeable folks running each booth, usually people who've used those books themselves. You can talk to other parents there and gain from their experience, and take a look at new things you've never even heard of before.
It's good to be away from home, too. It's hard to focus on your own learning when the children are running in and out and the laundry is calling. It's so relaxing to sit back next to your mate, listen and learn, then head to lunch together talking about where the Lord is leading your family. It's good for you and good for your marriage and children, as well.
The best reasons, though, are the divine appointments. Cool things happen when you put a few thousand homeschoolers in a building together. It happens all the time. We see two dads bouncing cranky toddlers in the hall and the dad who's been worried about high school talks about the teens he's met there. Teens who'd been restless at home gain a new perspective and a bunch of new friends in the teen sessions. A group of moms chatters up a storm waiting for a session to start, then settles back happy with some new ideas. Old friends call delighted greetings over stacks of books. The energy and joy is amazing!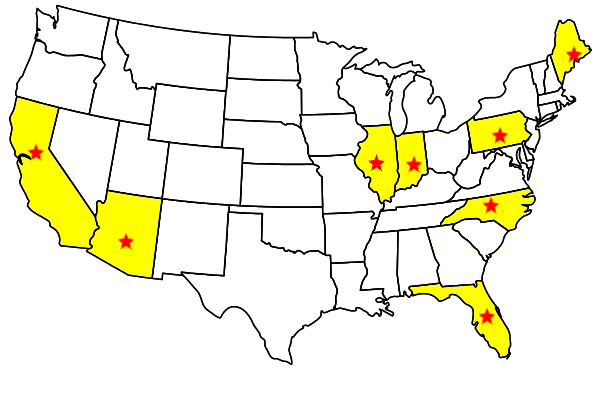 We're going to be speaking at a number of conventions this year, including:
Rockport, Maine. – Homeschoolers of Maine (HOME)
Peoria, Ill. – Association of Peoria Area Christian Home Educators (APACHE)
Indianapolis, Ind. – Indiana Association of Home Educators (IAHE)
Harrisburg, Penn. – Christian Homeschool Association of Pennsylvania (CHAP)
Orlando, Fla. – Florida Parent Educators Association (FPEA)
Winston-Salem, N.C. – North Carolinians for Home Education (NCHE)
Rocklin (Sacramento), Calif. – Sacramento Christian Organization of Parent Educators (SCOPE)
Phoenix, Ariz. – Arizona Families for Home Education (AFHE)
If you come to one, stop by and say, "Hi!"
For more times and places, visit our Events page at RaisingRealMen.com/calendar
This article originally appeared in The Homeschool Minute.
[ CLICK HERE for our podcast on why you really ought to go to a convention! ]
[AND HERE for some ideas how to get the most from a convention ]