Tips for Learning Online
in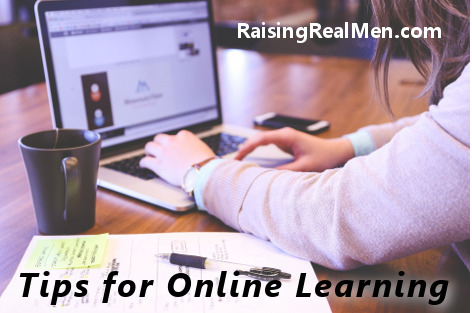 Years ago when we were newlyweds (and dinosaurs ruled the earth), we both took graduate classes by a extension program. A box of video tapes and textbooks arrived in the mail, and we arranged for some one to proctor our exams. It was a great improvement over the old "correspondence courses" we used to order from the back of magazines!
Years later, our homeschooled children take live classes over the Internet, including their tests. It's a great improvement over the boxes of videotapes!
Online education is simply the next idea to allow students to learn from instructors a long way off. It can allow homeschoolers to take classes from top flight teachers, and it can take a load off the homeschool teacher, too. We've used online programs for four of our students so far, and even taught some ourselves; here are a few tips we've learned.
Try before you buy. If you've never taken an online class before, consider trying a single course before investing in a large-scale program. There are courses available online for free, and some providers may offer sample classes to demonstrate their program.
Find an environment that works for you. Most online courses need a solid, high-speed Internet connection. You may need to ask family members to avoid streaming media or large file transfers while class is in session. On the other hand, it may be worth a trip to the library or a coffee shop to get a faster connection than you have at home (though be polite and become a customer if you need to camp out on a cafe WiFi – consider a latte as an educational expense!)
Don't wander off during class. It is s-o-o-o easy to "just check" social media, email, or other distractions when the action lags in class … and before you know it, you missed half the lecture. Don't do it! If you think of something you want to look up online, jot it down and check during breaks or after class.
Participate! It's important in any class, but especially when the teacher can't see you. That's how the instructor knows you're there … and showing the instructor courtesy and interest can make a difference when grading time comes. Besides, it makes the class more effective for everyone when all the players get in the game.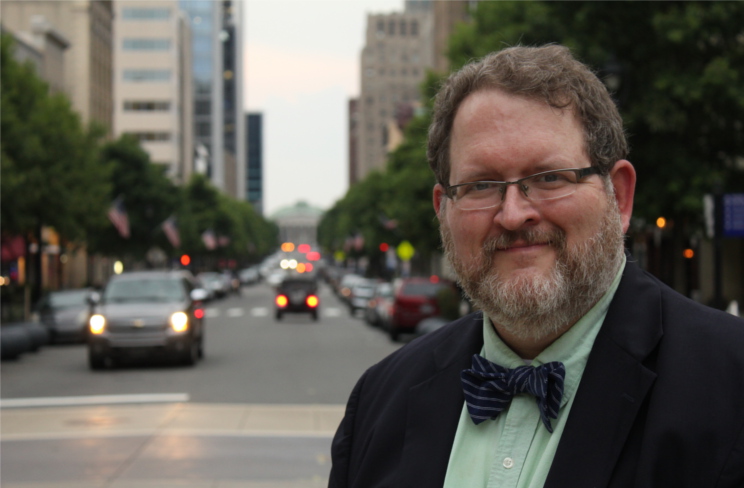 Be honest with yourself – does it work for you? The technology is a wonderful tool when it works, but some students have a hard time connecting with the teacher if they're not face-to-face. That's not a criticism, just a matter of self-awareness. And, to be honest, some teachers are not as effective online as in person, and sometimes the technology itself becomes an obstacle. Be willing to admit it, if the experiment isn't the best ever.
In Christ,
Hal
---

We offer interactive classes for parents – Boot Camp 9-12 is a five-week program for parents of pre-teen boys and we're starting our next class Tuesday, August 18! Live sessions meet Tuesdays at 8 p.m., and every session is recorded so you won't have to miss anything. CLICK HERE for more information, or to sign up now!
---
Copyright, 2015. Used with permission. All rights reserved by author. Originally appeared February 18, 2015, in The Homeschool Minute™, an E-Newsletter published by The Old Schoolhouse® Magazine. Read this family education magazine free at www.TOSMagazine.com or read it on the go and download the free apps at www.TOSApps.com to read the magazine on your mobile devices. For free homeschool information visitConsideringHomeschooling.info.