Sometimes Even The Youngs Are Speechless
in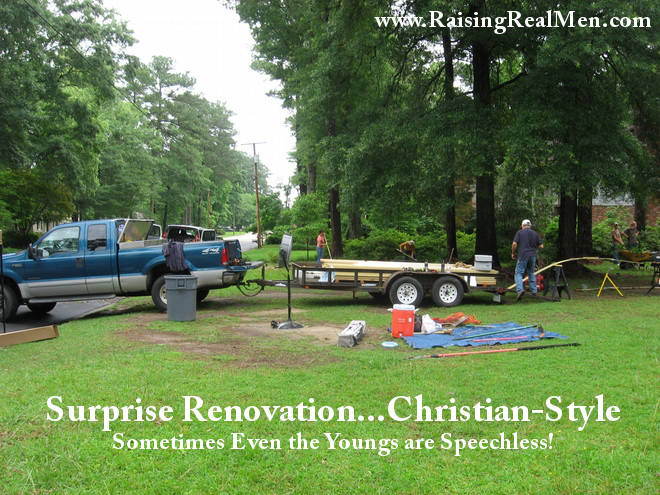 Sometimes even the Youngs are speechless. It's rare,  I know, but it does happen!
Last night we drove up to our house, hours late, exhausted, but delighted to be home. We had just finished 8563 miles, 20 states, five conventions and more than a month away.
Our grown sons met us in the front yard. We thought they must be mighty excited to see us to come home and stay up til 1 am to greet us!
We stood in the driveway chatting when Caleb said, "Mom, you need to put on your glasses." I was arguing with him when Hal suddenly said, "Wait a minute. What's with the columns?" Those weren't the columns we'd left on the house! Then he noticed the shining paint on the garage, and the boys broke down laughing.
While we were gone, our church, our incredible church family and friends, had completely renovated the exterior of our house!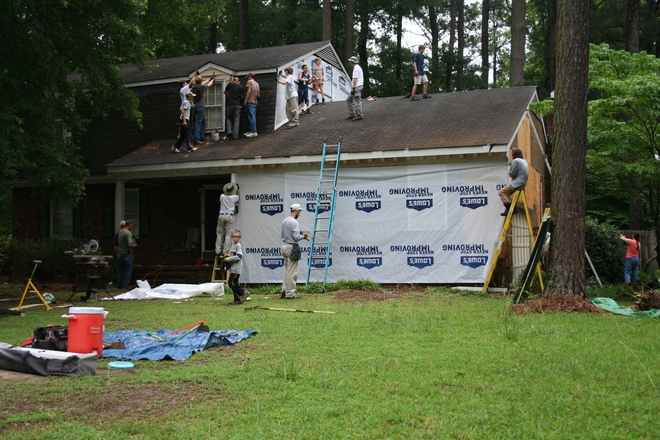 Our church, Southwest Wake Christian Assembly, is the best church we've ever been in for not just talking about being the body of Christ, but living it. We've seen church families take in needy strangers, come alongside families with cancer or other health problems, welcome a single mom into their home long term, and reach out to meet one another's needs again and again. It's a huge blessing to be a part of.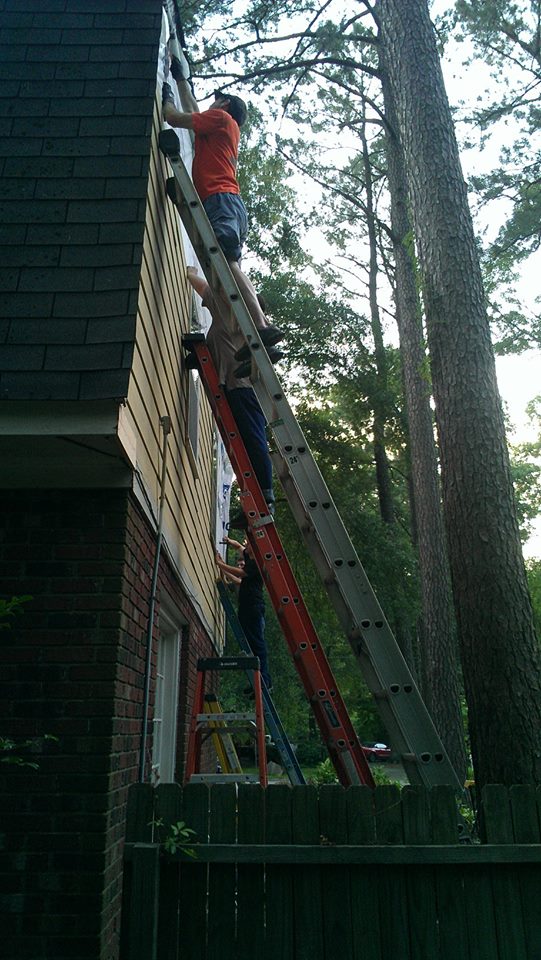 As we were preparing to leave on this trip, back in May, one of the men of the church offered to take care of our yard while we were gone. After we departed, he came by, noticed some work needed to be done on the house, and the Lord laid it on his heart to make sure it got done.
The remarkable thing, which he didn't know, is how overwhelmed and discouraged we had been feeling. Our speaking schedule has been more crowded than ever before, we were straining to finish a book project, and keep up with all the other demands of business, ministry, and family. Although our family and ministry were well, our physical home was falling into disrepair, and we were wondering if we were just trying to do more than we were able. Did we need to just lay this ministry down and Hal go back to engineering?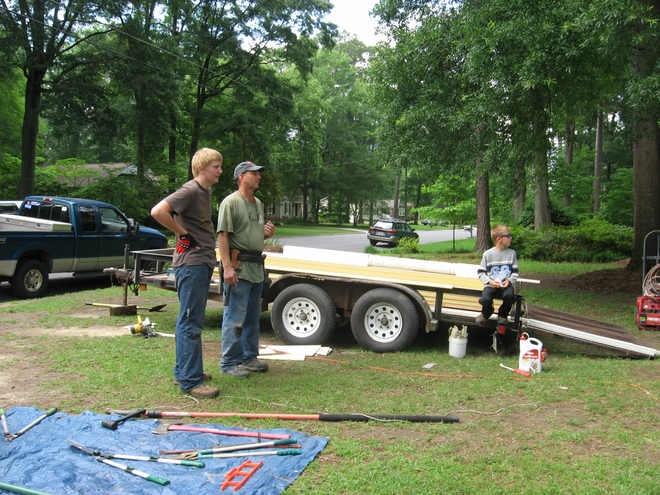 The first Sunday we were gone, Kevin stood before the church and asked for a show of hands — how many had been blessed and influenced by the Youngs? Then he told them what he wanted to do …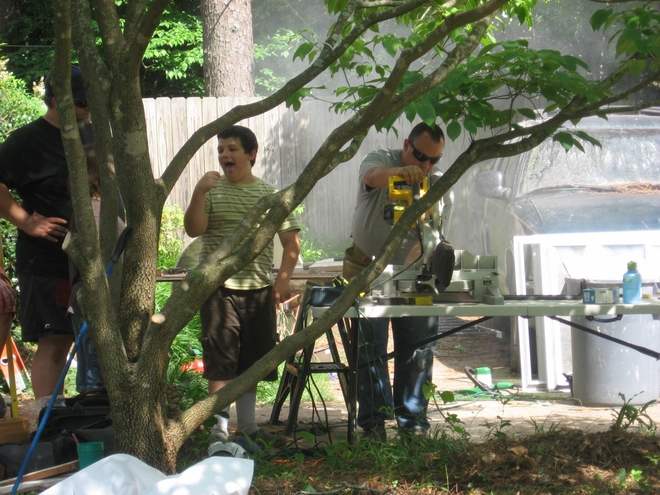 Over the next several weeks, our church family replaced all the siding on our house, repaired woodwork, powerwashed and repainted the house, trim and all, cleaned the roof, weeded and replanted all the flowerbeds, put down mulch, and even more.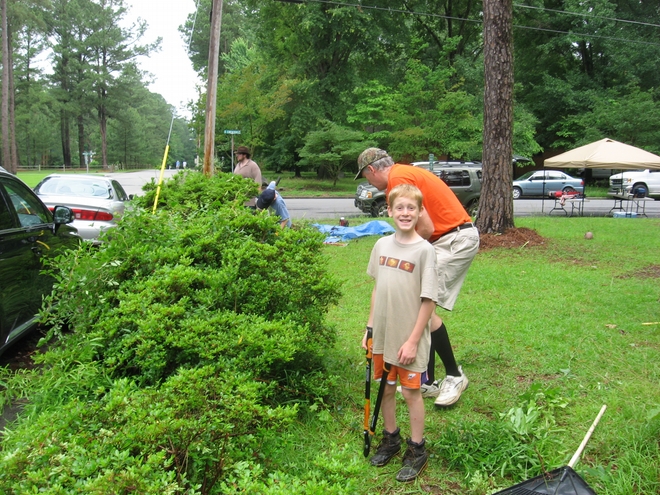 It was quite a testimony to our neighbors, too. They can't stop talking about it!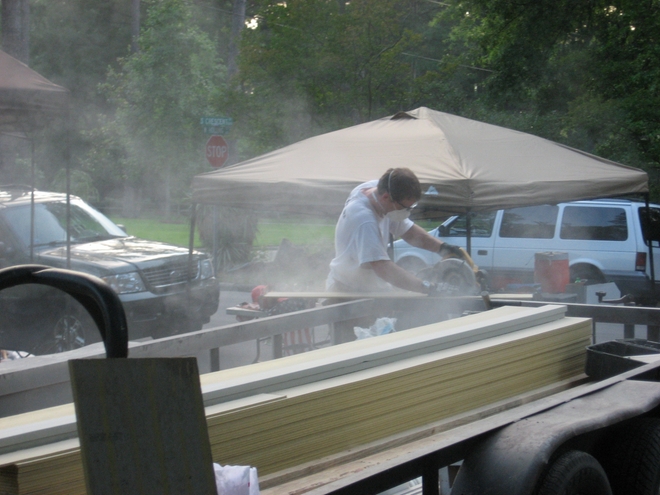 John Calvin, our eldest, said over 100 people came at one time or another to help. And still they managed a complete social media blackout (there were tales of Kevin warning the teenagers in church: "No Instagrams! None!"). As active as we are on Facebook and other channels, and as interconnected as our church is, we did not have the slightest hint all this was going on!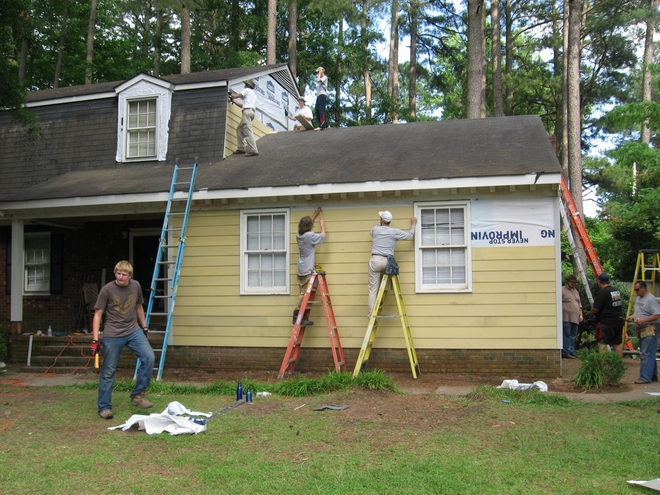 This is what the body of Christ is all about. We each take the talents he's given us and we bless the body with them.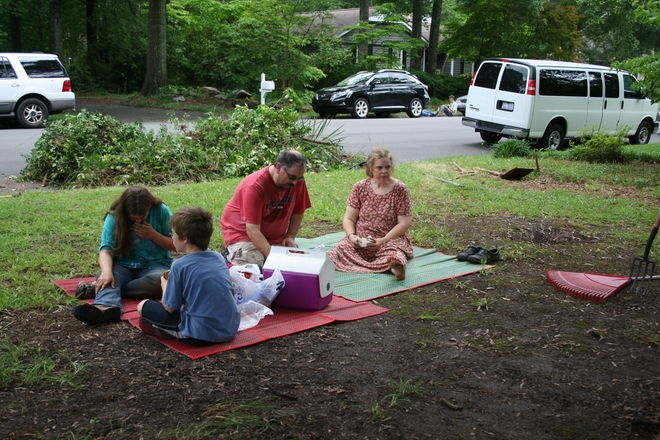 Our dear, sweet friend Carrie often comes to help with laundry. When Melanie was feeling sheepish over her latest offer to help, Carrie told her, "God hasn't put me in a position where I can speak and write and help families like He has you. He has, however, given me many teenage daughters, and we can do laundry and free you up to do those other things."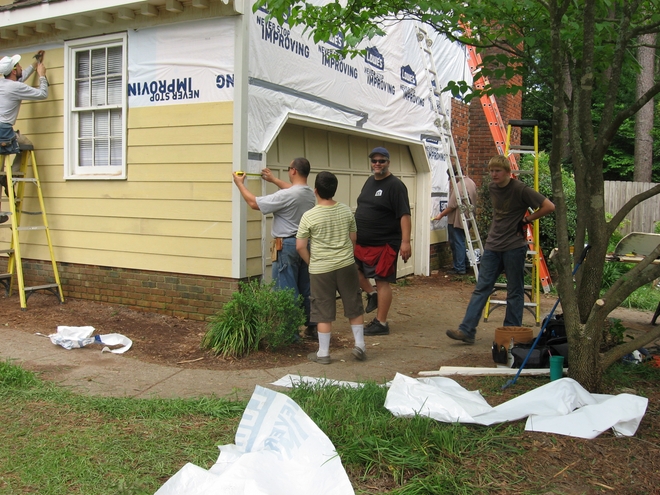 Angie and Jed said much the same thing.  "We know what it's like to need to do something but have no one to care for your pets – we've been there," they said. "Let us keep your dogs." And they have, all summer long.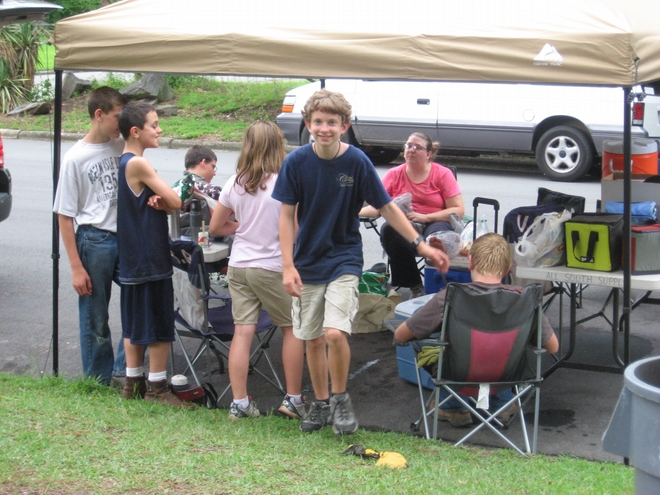 Angie and Jed and Carrie and Kevin and our entire church family are part of this ministry. They hold us accountable, they hold up our hands when we're weak, they share some of our burdens to free us up for the work, they pray for us (and you!), they help us financially.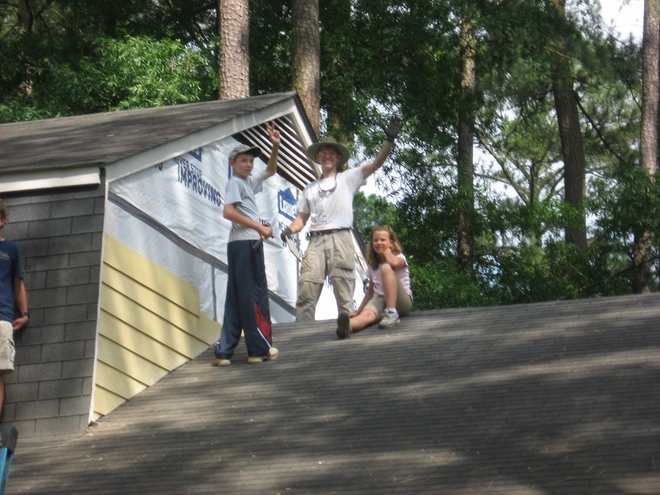 Every single one of them is part of what we do. The body of Christ working together as some hammer, some paint, some wash clothes, some write checks, some speak, to teach others about "Making Biblical Family Life Practical," as our motto says.
Thank you, Father, that we don't have to bear the burdens alone.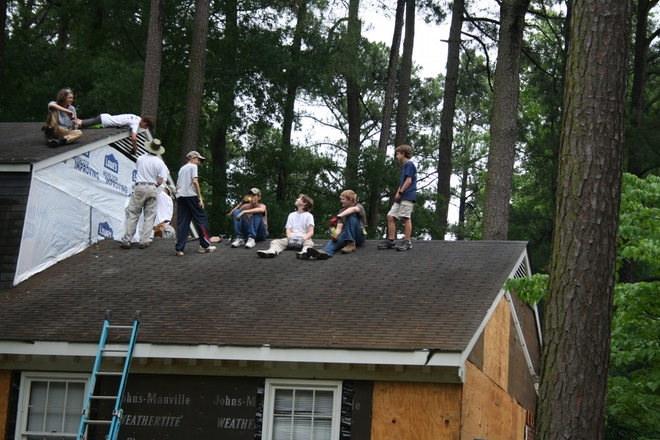 Thank You, Father, for our brothers and sisters in Christ and for their love for You and for us and for all the people we reach.
Have you ever been utterly surprised by God's gracious provision for your family?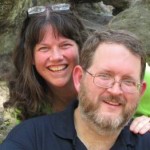 Yours in the battle,
Hal & Melanie