A Mother's Prayer by Kristyn Getty
in

Keith & Kristyn Getty are some of our favorite modern songwriters. Right up there with our son, Matt Henry Young (BTW, if you haven't listened to this song of his, you need to!). 🙂 They write songs of praise that aren't merely choruses or full of mindless repetition, but instead are full of faith-building truth just like our favorite hymnwriters of the past. So, when the Gettys contacted us to see if we'd like to share Kristyn's newest song with our readers before Mother's Day, of course, we said yes!

Once I'd heard it, though, I was especially glad to bring it to you because it shares the heart of every believing mother — that her child would learn to love her Lord. Enjoy!


Want to share this sweet song? Head over to the Getty's site by clicking here and you can send a Mother's Day card with this song — and get 15% off of their music, too!

Keep your eyes out tomorrow for a guest post by Kristyn sharing her thoughts about this song!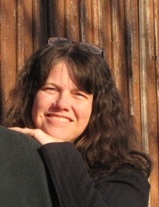 Melanie Young