Will Your Son Write The Great American Novel?
in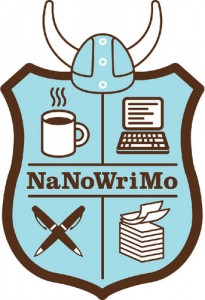 Here's a great way to get him interested — National Novel Writing Month!
NaNoWriMo is a simple challenge — can you pour out 50,000 words in the month of November? (Or if you're a younger writer, make it a smaller target — The Great Gatsby was only about 26,000 words).
How much is that?  Estimate about two pages per thousand words (more if there's lots of paragraph breaks and dialogue).
The organizers admit that writing at a breakneck pace is simply meant to get the story out of your head and onto paper. Then, if you like what you've started, you can begin revising and editing. The goal is to get off the starting line and actually begin writing — perfection can come later!
We have friends (a mother and the kids too!) who have done NaNoWriMo every year for several years. Before we wrote Raising Real Men, I dabbled a bit with it (and may one day finish the 15,000-words or so under that belt). Two of our sons have done it, too , and had a great time — why not check it out?  You may be surprised how many people around you are secret writers — over 200,000 a year!