Clear View Parenting Seminars
in

Do you live near the Research Triangle of North Carolina? We are starting a series of parenting workshops hosted by Southwest Wake Christian Assembly:
Clear View Parenting
Do you ever feel overwhelmed or unsure about parenthood? Come gain clear vision and encouragement, and learn practical tips for raising your children.
Award-winning authors and speakers Hal & Melanie Young will be the main speakers for the seminar sessions, sharing their excellent insight from years of experience raising their eight children. Other speakers will join the presentation as well!
Gain solid Biblical perspective on the rights and responsibilities of being a parent, proven principles for training up your children, and long-term vision for true success.
Dates: Fridays from February 3 through March 9, 2012 (6 sessions)
Time: 6:45 pm – 8:15 pm
Place:
W.E. Hunt Recreation Center (Community Room)
201 Stinson Ave
Holly Springs, N.C.
Cost:  Free! (donations will be accepted)
Children welcome! Space is limited.
To register, or for more information, go to www.ClearVisionParenting.com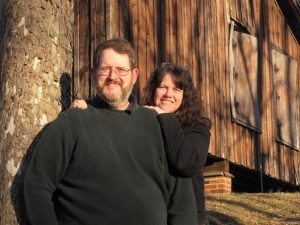 Hal & Melanie Young are the parents of 8 children, and are popular speakers at many conferences from coast to coast. They also have written books, including the award-winning Raising Real Men. You can learn more on their website www.RaisingRealMen.com.
Sponsored by Southwest Wake Christian Assembly