Review: How Do You Do It All?
in

I don't know about you, but I'm dropping so many balls, I'm in danger of getting a concussion!

So, I was delighted when Mary Jo Tate offered me the opportunity to review her teleseminar course, How Do You Do It All?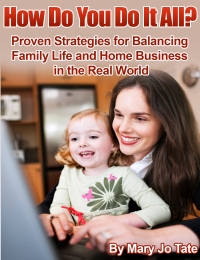 Let me tell you, I need to figure this one out! Our friends call us dynamos, but we feel more like broken down lawnmowers coughing and choking through the day and constantly having to be restarted. Or like somebody trying to put a forest fire with a wet cloth napkin. One of us, me or the fire, is going to get beat to death! By bedtime, I'm always thinking of a quote from The Little Engine that Could, "I must rest my weary wheels…"
Enter Mary Jo's program. Now, I know what you are thinking, because I had the same reaction: How can she tell me how to manage? She doesn't know my situation. There are things I can't change. I work from home, it's harder to balance. It's probably worldly advice anyway. Nope.
That's what I love about Mary Jo. She loves the Lord. She loves her children and homeschools them. She gets non-negotiables. She works out of her home and isn't willing to change that. She understands having extreme challenges, she lives it. See, that's where we are and why I just write off most of the self-help and business management advice I hear. They don't get it, but Mary Jo does.
I haven't finished the program yet, in fact, I'm just in the second of five weeks, but I can tell you some things I love already:
There is an audio download for each lesson AND there is a written transcript. A transcript, not a summary or outline or handout. I live in a very noisy house with a bunch of loud boys and little girls who want to be right next to me. I have a choice between "listening" on my computer speakers and missing most of it or using ear buds and missing the disaster in the next room. Besides, I just learn better by reading. Mary Jo caters to both kinds of learners!
I love that she doesn't make you feel like a wretch for having things you won't cave on – or – hopeless because you have tough things to deal with. She is very personable, warm and friendly. She makes it doable.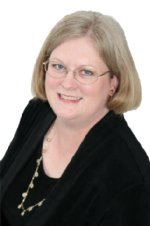 I love the forms and examples and I love that they are in Word and Excel, so that I can adapt them to my family.
This teleseminar is just what we have been looking for – something to help us balance our family and our business without sacrificing either. If you are working from home and feeling overwhelmed, this is what you need.
Mary Jo Tate has great ideas because she has lived them. She's been like us, juggling madly just to survive and she figured out she had to manage better or she wouldn't. This teleseminar is the result. It works because it's real. You have got to go check it out!
The great news is that Mary Jo is having a fantastic sale through Monday, December 12th only!!!
When you purchase How Do You Do It All: Proven Strategies for Balancing Family Life and Home Business in the Real World at the discounted price of $37 during their sale (Dec. 5-8), you'll also receive 17 FREE bonuses with a total value of over $135 AND you'll automatically be entered in the random drawing for 23 door prizes with a total value of over $660! These valuable bonuses and door prizes include information about home business, homeschooling, and family life, as well as Christmas crafts, activities, stories, and music! Details here.
Read this too late for the big sale? That's okay, it is still a great deal! Head over to How Do You Do It All? and get rid of the stress!