We Gather Together
in

Take the challenge!

Thanksgiving is one of the most God-centered holidays, yet it generally devolves into eating and sitting in front of the TV. You can redeem it, though!

Why not invite everyone to your house? What? Getting the collywobbles? Our ultimate guide to Thanksgiving, We Gather Together, makes it worry-free and a mom-sized job! We lay it all out… secret family recipes for everything and shopping lists, preparation and cooking schedules, and real explanations of how to cook a great feast!

But, it's for more than just Mom, there's  a complete historical unit study with primary source documents for the children, and it even tells Dad what to say at the Feast to keep the focus on Christ!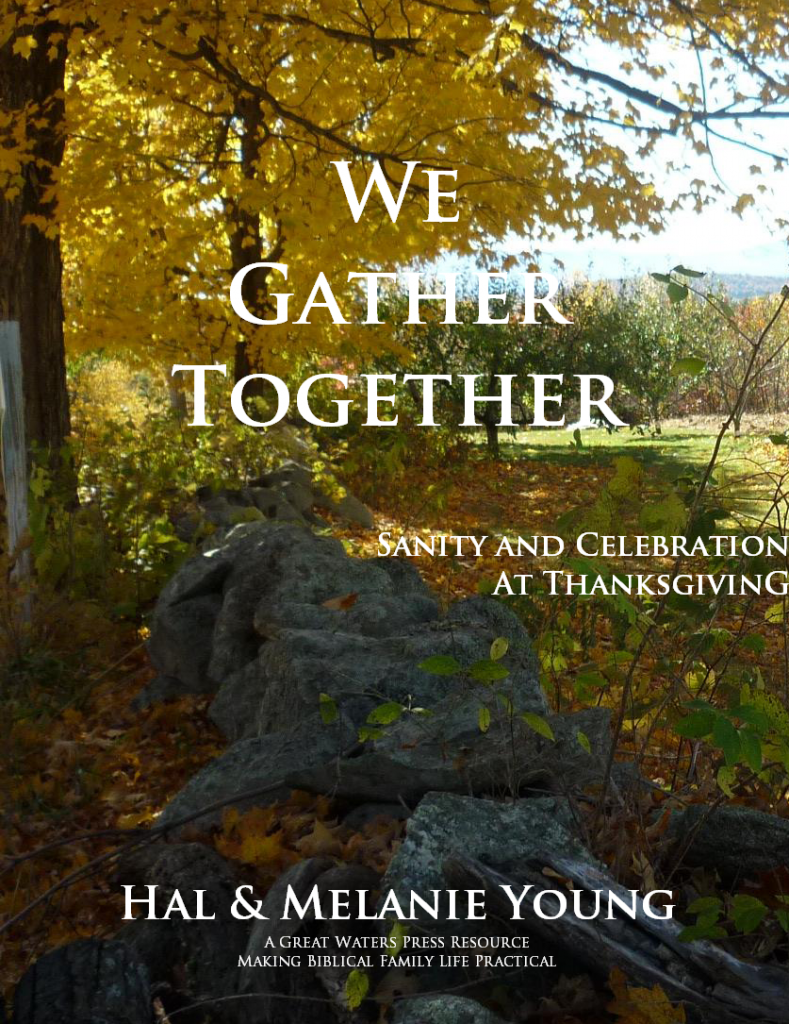 Enter to win on of two copies of our new e-book
We Gather Together: Sanity and Celebration at Thanksgiving
Read more about it here, then enter for the drawing below!
And guess what — if you buy a copy now but win the drawing, we'll refund your purchase price 🙂
Enter by leaving a comment below or through PunchTab for extra entries.