The Marriage Vow
in

In an age when the divorce rate among Christians differs in no respect from that of unbelievers, to the shame of the church, we seem to have forgotten what a vow is.  A few years ago, I had the privilege of seeing what it means to an older generation to promise "For better or for worse…"
The story of the marriage of my grandparents is not a happily-ever-after one. My grandfather was an extremely difficult man to live with in his youth – a wild and angry man, a drinker. Then after he repented and settled down, my grandmother suffered repeated cancers and back surgeries. They did not abandon each other through these challenges, though. They did their duty, paid their vows – for themselves, for the Lord, and for us. They have lost almost all of their many siblings to death, helped a daughter through becoming a young widow, and loved and shepherded us all through heartbreaks, health breakdowns and job losses. Now in their eighties, my grandfather has Alzheimers' and his health has declined to the point that he needs constant help.
Nana kept him at home as long as she could, but she was unable to pick him up when he kept falling down. Now he's at a nursing home going through rehab. And yet the wife of his youth has not abandoned him in his old age. She is there every day – to feed him, to take him to the bathroom so he doesn't need to lose his dignity, to bring him treats and happiness. What a lovely sight, to see her tender devotion to a man who no one would have once faulted her for running from. To see his once strong arms reach in trust and need to his wife, "Are you coming back soon?" To see her save him a piece of cake, "I'll take this to Ray later. He always loved red velvet cake." To see him cared for and clean and well-fed when so many were so lonely.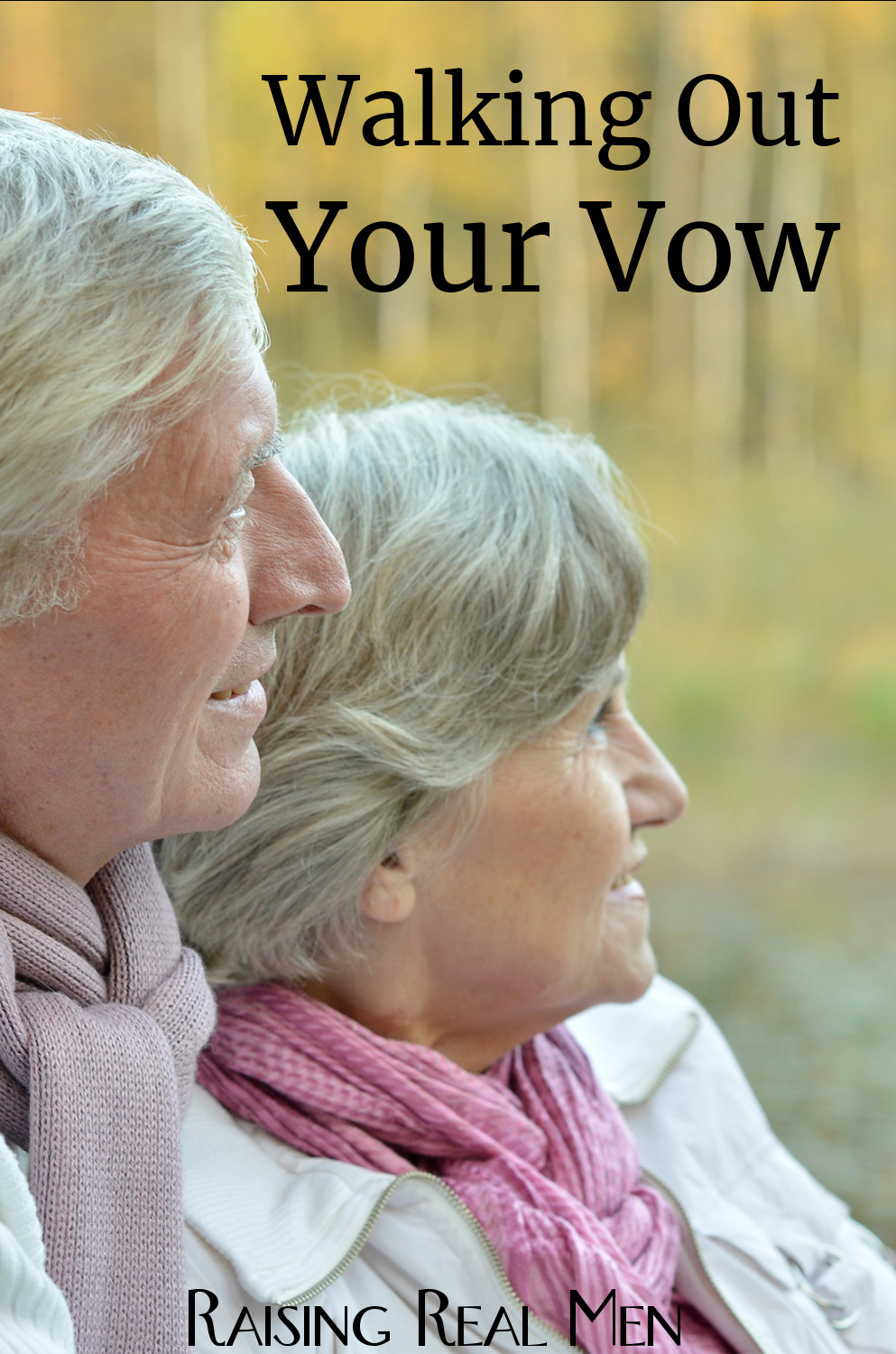 When I told Nana what a blessing this was for me, she told me how he had taken her from doctor to doctor and hospital to hospital when she had cancer, how he'd cared for her when she couldn't. I thought of Ecclesiastes:
Two are better than one,

Because they have a good reward for their labor.

For if they fall, one will lift up his companion.

But woe to him who is alone when he falls,

For he has no one to help him up.

Again, if two lie down together, they will keep warm;

But how can one be warm alone?

Though one may be overpowered by another, two can withstand him.

And a threefold cord is not quickly broken.

Ecclesiastes 4:9-12
That's what Christian marriage is supposed to be. We are called to be a living picture of the eternal love between Christ and the church. Does it seem impossible to you? Can you love and sacrifice through all the hurt and hard times of this fallen world? I would recommend you see that your marriage is of three strands: the two of you and He is who is able to make us able to keep our vows.
Update: Since I first published this essay on another blog of ours in 2006, my grandfather has gone home to be with his Savior. Hal and the boys gloriously sang, "When the Roll is Called Up Yonder" at his funeral. He so loved to hear us sing! Even after Alzheimers had taken all his memory, when we would begin to sing, his voice would join in, the words flowing directly from the heart. My grandmother misses him terribly, but one day we will all be reunited and her faithfulness will be rewarded.
Further Update: This morning my grandparents were reunited in heaven. Summer 2014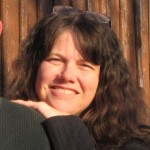 Melanie
For more on building a marriage that lasts, check out our new book, My Beloved and My Friend: How To Be Married To Your Best Friend Without Changing Spouses. Click here.