HOTW: Veiled in Flesh …
in

Usually, teaching the first stanza of familiar hymns means correcting misunderstandings about the language (like angels singing, "Hark!"). The second stanza is where you usually find the first totally new lyrics. It's where you often find new insights, too, since the words are are fresh and we haven't grown complacent from hearing them a hundred times a week on the radio!

This is the second installment of our "Hymn of the Week" series on "Hark the Herald Angels Sing"; to see how we do this with our family and to get the words to the whole carol and a link to the music, read our introduction from yesterday.

* * * * *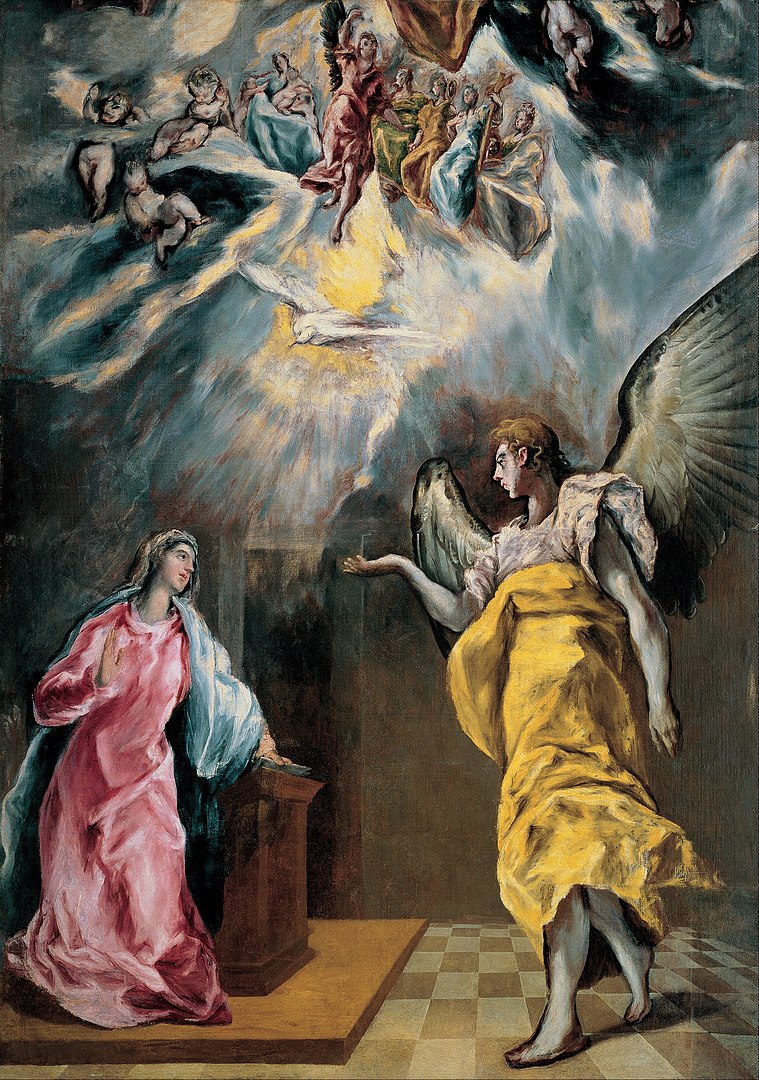 The Annunciation by El Greco

Christ, by highest Heav'n adored;
Christ the everlasting Lord;
Late in time, behold Him come,
Offspring of a virgin's womb.
Veiled in flesh the Godhead see;
Hail th'incarnate Deity,
Pleased as man with men to dwell,
Jesus our Emmanuel.
Verse two talks about the incarnation. Our Lord Jesus Christ is not merely a wonderful teacher, as some say, He is part of the Trinity, present at Creation, adored by the angels in heaven and having everlasting life.
Late in time, behold Him come recalls that Jesus' birth was the completion of thousands years of prophecy and expectation. Galatians 4:4 says "when the fulness of the time was come, God sent forth his Son, made of a woman …" Jesus was born to a virgin – a pure young woman who was not married. But babies need fathers, don't they? Yes! God is Jesus's father.
"Veiled in flesh, the Godhead see," reminds us that Jesus looked like any other man – his glory was veiled or hidden, but because He was God made flesh (John 1:1), we are able to see what something of who God is and what holiness is like.
In "Hail the incarnate deity," "hail" means to praise or acclaim, "incarnate" means made of flesh, and the "deity" is God, so we praise the God in flesh, the God-man Jesus Christ.
What's really amazing is that God is pleased to do this for us! Even the name Emmanuel means "God with us." (Isaiah 7:14, Matthew 1:18-25) What riches of truth to share with our children!
* * * * *
And it gets better still — Come back tomorrow and learn more with us!
[UPDATE: Added reference to Galatians 4:4 – thanks, Kylie!]