Welcome, Oregon Friends!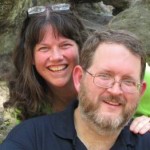 Hi, we're Hal & Melanie Young, the authors of Raising Real Men and our new book, My Beloved and My Friend: How To Be Married To Your Best Friend Without Changing Spouses and we are delighted to be joining you in Portland for the OCEANetwork 2015 Annual Conference! We'd like to offer our Oregon friends TWO THREE GIFTS to give you a little taste of the convention in advance! Just sign up for our encouraging, practical newsletter and you can download instantly! Just scroll to the bottom to sign up and be redirected to the download page.
Thanks for stopping by!
Hal & Melanie
.
Hal and Melanie's Sessions at OCEANetwork
FRIDAY  10:45am
THREE SIMPLE GOALS FOR YOUR FIRST YEAR Over years of calls from brand new homeschoolers, Melanie learned that there were really three things that needed to be accomplished the first year in order for new families to succeed at homeschooling. Learn how to get through your first year without jerking anybody bald-headed, including yourself!
 
FRIDAY 3:00pm
MY BELOVED, MY FRIEND Christian marriages are breaking up everywhere. How can this be? What is wrong when a family at the forefront of the culture war spins apart? If you homeschool, you know you are in a spiritual battle. Don't let your marriage be the weak point in your armor. Find out about challenges your marriage may face, and how to work it through, not just to stay together, but to find joy and strength in each other as you mirror the relationship of Christ and the church to your children – and the rest of the world.
.
FRIDAY  4:30pm
HOMESCHOOLING THROUGH THE HARD TIMES  Homeschooling is a challenge at any time. Hal and Melanie have seen God's grace in stage IV cancer, a baby with a heart condition, job loss, relocations, and more! The good news is that God can enable you to teach and learn more through the hard times than you ever thought possible. Find out why it's so important to keep homeschooling in spite of the challenges.
–

SATURDAY

  9:00am
HOMESCHOOLING A HOUSEFUL  Sometimes homeschooling feels like one of those plate-spinning acts, and you wonder how in the world you're going to meet everyone's needs. The baby needs to be changed, the toddler is playing in the toilet, your high schooler is impatiently waiting for you to help with his biology experiment, and two other children say, "I can't do anything else without you, Mom." Melanie Young, mother of eight, shares encouragement and ideas for how to keep all of those plates spinning at once without your life spinning out of control. Learn how to raise independent learners, keep the household moving, and make sure the little ones get enough attention.
 .
SATURDAY  10:30am
RAISING REAL MEN In spite of what the culture is telling us, boys and girls are different. Have you ever had a war breakout in the middle of history, or had a single math lesson take three hours? Then you're probably raising boys! If the world seems intent on gender-bending and forcing our sons into a feminized mold, Hal and Melanie, parents of six boys, explain the biblical way out – and a better way to turn wild little dirt-lovers into strong Christian men!
–
 SATURDAY 3:00pm
HOMESCHOOLING FROM THE BEGINNING When do you get started and what do you do first? We've had precocious readers and late bloomers, but every one of them has benefited from being homeschooled from the beginning. Learn to relax and introduce your little ones to the joy of learning in a gentle and realistic way that will prepare them to succeed academically.
 
See Us At Our Booth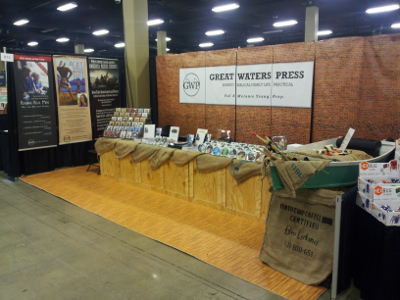 Look for our great collection of fun, fantastic resources for making Biblical family life practical! Preview what we'll have here!
Sign up for our newsletter below to download these great gifts!