Family Life Bundle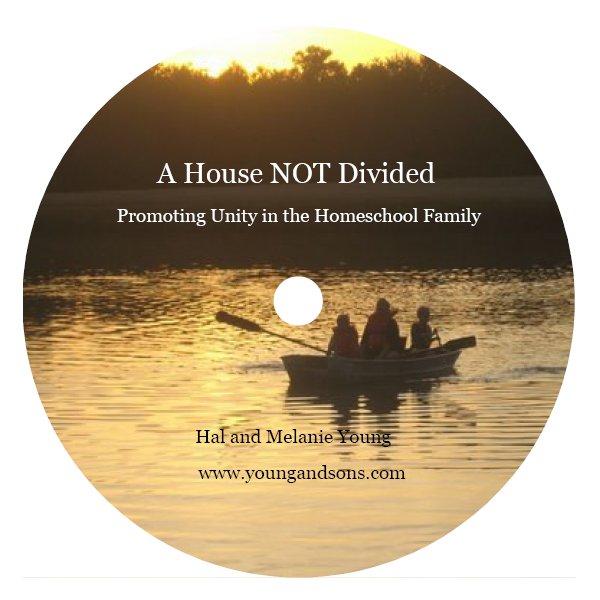 Family Life Bundle 
Need some help keeping it all going while you're homeschooling, too? It's like spinning plates! Here's hope:
Get four encouraging, practical, hope-filled workshops for only $15; it's like getting one free!
Strengthening The Homeschooling Marriage
(Hal & Melanie) How can homeschooling be such a blessing and so stressful at the same time? Where do you find hope for frustrations that only a homeschooler would understand? Learn about the special stresses that homeschooling places on your marriage, and how to use them to grow a stronger family from the top down. Hal and Melanie will help you turn your homeschooling marriage into a happier and more Christ-centered one.
Just As I Am: Homeschooling in Hard Times
Homeschooling is a challenge at any time. Sickness, job loss, learning disabilities, business travel, and relocation are just a few of the extra stresses that can derail our best efforts to teach at home. Hal and Melanie Young have seen God's grace in all of these situations and more. The good news is that God can enable you to teach and learn more through the hard times than you ever thought possible. Come for a frank and encouraging look at what God can do through difficulties, and why it's so important to keep homeschooling in spite of the challenges.
Sanity's In The Freezer
In this eminently practical workshop, you will learn how to have real meals on the days your science experiment eats the kitchen. Don't worry if you have tried once-a-month cooking and didn't like spending a whole day in the kitchen. Melanie didn't like that either! Find out how to feed your family well on less money and how to serve great dinners with minimal time in the kitchen. You will learn how to convert your favorite recipes to bulk cooking, how to take shortcuts in meal preparation, and how to bulk cook even if you have a house full of little ones or can't spare a single day out of your schedule. There is something in this workshop for everyone – those who love to cook and those who are clueless in the kitchen. Anyone can make their life easier. Download the handout here: Sanity's in the Freezer
A House NOT Divided: Building Unity in Your Family
You've heard the verses and caught the vision, but what can you do to get your children on your team? Stop the bickering and rivalry and begin making memories! In this idea-packed workshop, Hal and Melanie share how to tear down obstacles and build up family unity in fun, memorable ways.