Small Business Resources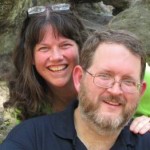 Small businesses are at the center of economics. That's where innovation happens. It's where most Americans make a living. We'd love to help you  grow your business.
We like to pratice what some have called business as mission. We see it as serving the Lord 24/7. Everything we do is about serving Christ, so our business should reflect our Christian life and glorify the Lord.
We've collected here a few resources that we've used ourselves and loved. Some we produced, some are produced by others, but all should be a blessing to you!
Hal & Melanie
Family Business Greenhouse is an online mentorship and training program to help you launch your own business!We produce this fifteen week series hosted by our entrepreneurial and entertaining friends, Philip and Carroll Sue Priddy. Hear how they teach their children to start a business at age eight, expand it at ten and start a new one at 12. Learn how they support their own family through entrepreneurship, too, but most importantly, find out how to come up with an idea that will be profitable, how to launch your business, how to market and expand, and how to meet the requirements of the law. GROW a great business now!Click here to learn more on the Family Business Greenhouse site.

From Manuscript to Market Workshop

Do you have a book inside you? Can a first time author get their message out there? We did! Learn how to get your book on paper then get it out in the world from authors whose first book made them full time authors and speakers and who're known for their social media marketing.

mp3 Download, $4, one hour

The Facebook Party Primer by Hal & Melanie Young"If time truly is money, then The Facebook Party Primer will save you hundreds of dollars in research hours! Hal & Melanie Young's ebook is a fantastic primer which virtually holds your hand as you walk step-by-step through the Facebook party process. It is easy to understand and encouraging. They even let you use their own forms so you don't have to create new ones. What more could you ask? Whether you're a social media superstar, a nervous novice, or somewhere in between, The Facebook Party Primer can help you positively impact your business. –Jenny Herman, Promotions Director at Home Educating Family Association and blogger atmanyhatsmommy.comWondering how to get more likes on your business page than just your mom and your friends? Or jump up when you've plateaued, whether it's at a thousand or ten thousand? Have a Facebook Party and use co-marketing to grow your audience. Includes a time line and step by step guide. For more information, click here. $10

Marketing Mini eBooks

These short, digestible portions will help you get your business going fast! The text is approximately seven pages long.

Zero Budget Marketing: Marketing That Pays Off When You Can't Pay for MarketingCan you build a business from nothing with nothing but your wits? Well, that and the mercy of God? We did. We didn't have a choice. Learn our secrets for marketing without a budget right here in this mini ebook. $2

Reaching a Roomful

Ever wondered how those speakers you see at homeschool conferences got where they are today? Here's how it works, how to do it and how to keep from making mistakes. $2

Highly Recommended Reading

Read this book before you even think of approaching a publisher or self-publishing your book. You'll learn things about the book business that will likely save you thousands of dollars: The Well-Fed Self-Publisher by Peter Bowerman (affiliate link, but we recommended it all over the place before that).
 Please sign up for our newsletter to find out about all our great resources and to get encouragement in Making Biblical Family Life Practical!
Email Marketing You Can Trust