Welcome, TOS Holiday Supplement Readers!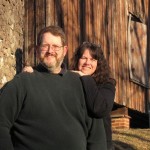 We hope you enjoyed reading our article Turning Hearts to Home at the Holidays! We've got a special gift for you – A Family Celebration eBook for free download if you sign up for our newsletter. It has more details about the celebrations we mentioned in the article and lots of great recipes, too! May we take a moment to tell you about our new book first, though?       ~Hal & Melanie
Order Raising Real Men for Christmas
Give Something that will Change Their Lives!!
Don't just give a gadget that'll get dusty under the sink, give your loved ones Raising Real Men! It's entertaining and fun to read, but full of life-changing truth about manhood and raising sons.  Give them a gift they will always remember! 
"This is a book that every family should have…"  
– J. Michael Smith, Esq, President, HSLDA  
A Practical Guide to Equipping the Hearts and Minds of Boys without Losing or Breaking Your Own
If this is God's chosen gift to us, then why does it seem so hard? How can we prepare these boys to serve God when we can barely make it through the day? Isn't there a better way?
The answer is yes.
"Just what the doctor ordered…" – Parenting columnist John Rosemond, author of Parenting by the Book
 "…earthy, realistic, humorous and scriptural…" – Douglas Wilson, author of Future Men
 More endorsements from folks like Tedd Tripp, Chris Klicka, Phil Downer and more!

You can read a sample chapter and see the table of contents of the book at the links below.
Table of Contents
Sample Chapter: Racing to Win
ISBN: 978-0-9841443-0-3
256 pages. 6×9 trade paperback.
All orders between now and Christmas, December 25th at midnight EST will receive these FREE gifts with their order:
A House NOT Divided: Building Unity in Your Family Live Workshop Download Free!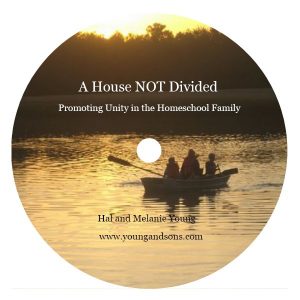 You've heard the verses and caught the vision, but what can you do to get your children on your team? Stop the bickering and rivalry and begin making memories! In this idea-packed workshop, Hal and Melanie share how to tear down obstacles and build up family unity in fun, memorable ways  with family traditions, holiday celebrations and more. 
Our Exclusive Raising Real Men Study Guide  in pdf Download
This 42 page guide by the authors of Raising Real Men includes Scripture references, questions for review, questions for discussion, and ideas for application. Only available on this site. 
Two CD set of The Swamp Robber For Your Sons
Our boys love the first Sugar Creek Gang audio book, The Swamp Robber, and we believe you will too! 
Free Gift Wrap
We will gift wrap any purchase you desire free! Just add free gift wrap to your order. Be sure to choose whether you want Christmas or all occasion wrap. 
Buying Options
Book + Free Gifts     $15
 Can't wait for the real book? Add the eBook for only $5!     
Dad wants the AudioBook to listen while commuting & Mom wants the hard copy? Save $5 by getting the Mom & Dad Special $35
Friends need help with their boys? Buy extra gift-wrapped books sent to the same address for $12.50.
Just the eBook & Study Guide?     $10
All purchase options ship free within the U.S. and APO/FPO addresses by media mail. 
For physical orders outside the U.S., add the additional charge here. An eBook-only package will incur no shipping in or outside the U.S.  Worried about getting it there on time? See our expedited shipping options below. 
And now get your free download!
Sign up for the newsletter here and you'll receive a download link by email. 
We will never sell or giveaway your email address!
Use the drop down menu to order books and audiobooks.

For more practical, encouraging workshop CDs, click here.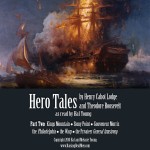 For great character building, manly gifts for boys including our Hero Tales from American History, click here.
Thanks for stopping by!