Character-Building Stories
Hero Tales
from American History
By Henry Cabot Lodge and Theodore Roosevelt
As read by Hal Young
GET ALL THREE FOR $12.50 in our GREAT Christmas Special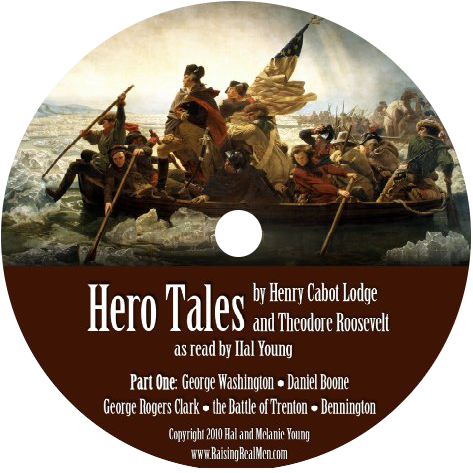 Part One
Did you know Theodore Roosevelt wrote a book for children?
He did.
He wrote a book to teach character and virtue through the stories of American History.
He's been called "The Most Interesting American" and his book is just that!
We've made it even more interesting, though, by turning it into an audiobook and adding sound effects, too. Ships creaking, gulls cawing, cannon fire, even angry French mobs come together to make history they'll never forget…
"He then told us that he enjoyed them so very much that he wanted to know if we would allow he and his baby brother to listen to them every night from now on while they fall asleep instead of the music that I usually play. Now if that is not a positive endorsement, I don't know what is." -Nicole, MO
Learn History on the Drive Home!
Listen to Daniel Boone, one of the episodes on this CD!
Buy Hero Tales Now!    Price $7,  Or download the mp3 for $4
Part Two
Buy Hero Tales Now! Price $7,  MP3 Download $4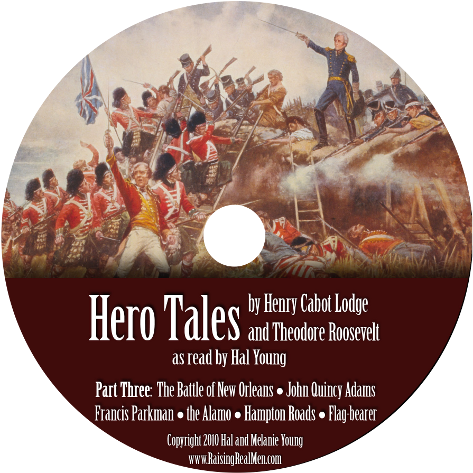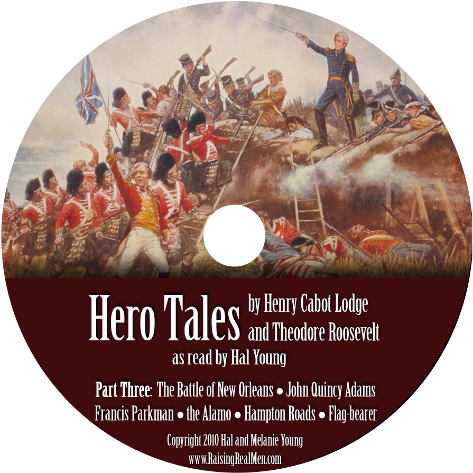 Part Three
HERO TALES PART THREE $7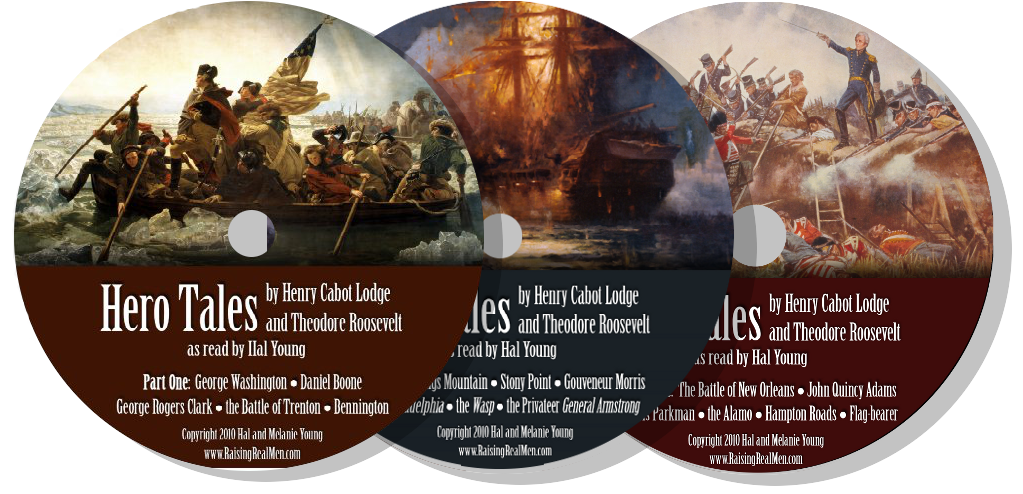 Hero Tales Pack — All three volumes for only $15! A $6 savings!
Shipping Rates Orders under $15 incur $2.50 shipping; $15 and over is free.
When you add an item, it will appear in the Shopping Cart in the left side bar. Click there to check out when you are ready. Download codes are on your email receipt or click "Return to The Great Waters Company" for instant download. Thank you for your business!