Independence Day Celebration Guide!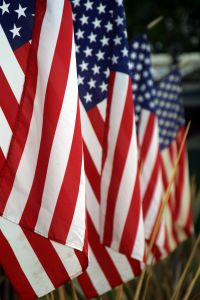 Welcome, friends! Here's how we plan to celebrate the birthday of our country — read all the way to the bottom for our Independence Day gift for you!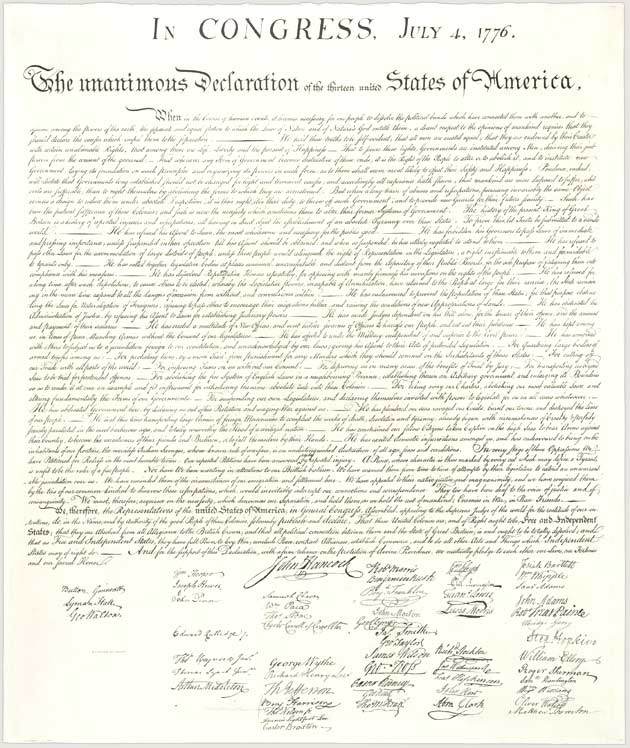 Read the Declaration of Independence to our children. In these times, it's more important than ever to pass on our Founders' vision for a nation under God, with guaranteed liberties. It was a radical idea then and it has taken much longer than it should have to come to fruition — two hundred years or more for all Americans to be treated equally under the law, but it is a vision worth celebrating!  Click here for a transcript and photo of the Declaration at the Archives.
Read at least the Preamble to the Constitution and explain the Rule of Law and Lex Rex (the idea that the Law is King, not the King is Law) to our kids. Here's the text of the Constitution.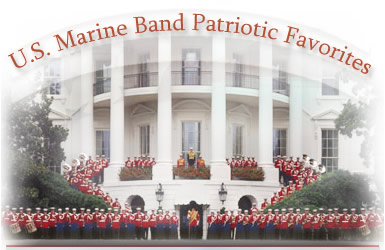 Listen to some great patriotic music. Click here for free, downloadable patriotic favorites from the U.S. Marine Band. Wow, they are great!
Sing the National Hymn, God of our Fathers, written in 1876 for a Fourth of July celebration.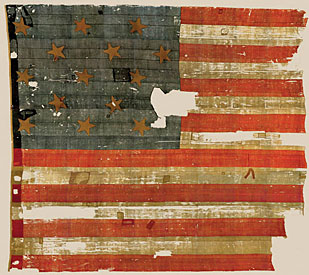 Sing The Star Spangled Banner, our National Anthem. Last year, we had an opportunity to visit Fort McHenry. Francis Scott Key was being held captive on a British ship out in the bay during the battle. Seeing the flag still waving after the night of shelling inspired him to write the song. At the end of the film explaining the Battle at the Visitor's Center, the screen rolls up to reveal the flag still flying "over the land of the free" as the National Anthem plays. It was amazing. Our guys enjoyed singing the Anthem in the bunker under Fort McHenry, too.
Sing some other great patriotic songs:
America the Beautiful The words for this lovely song came to English professor Katherine Bates as she stood atop Pike's Peak after a trip across our beautiful land. They were published in a church periodical's Fourth of July issue. "America! America! God mend thine ev'ry flaw, Confirm thy soul in self-control, Thy liberty in law."
My Country, 'Tis of Thee, written in less than half an hour to the tune of a patriotic German hymn, this song's words are precious to many.."Our fathers' God, to Thee, Author of liberty, To Thee we sing."
God Bless America This recording is the very first time it was sung in public, as the world was on the brink of war with Hitler.
Learn our our memory verse for this week. 
"If My people who are called by My name will humble themselves, and pray and seek My face, and turn from their wicked ways, then I will hear from heaven, and will forgive their sin and heal their land."
-2 Chronicles 7:14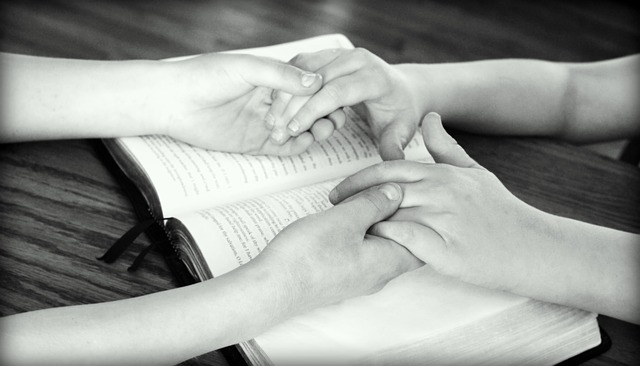 Spend some time in prayer.
With all the worrisome things that are going on this remarkable year, we think the Fourth of July is a great time to pray with our families for our nation, and especially for the church, that we would repent of our sins and turn to God. We need the Lord's mercy.
Eat some great American food!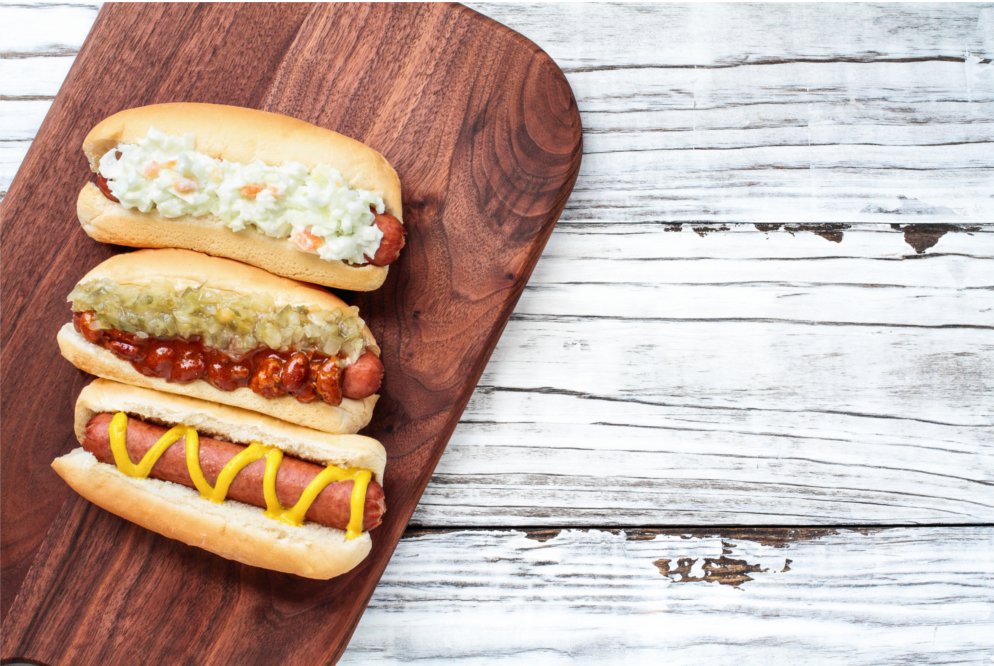 We'll be having one of our favorites:
Carolina Dogs
Hotdogs, grilled (We like uncured beef hotdogs, but most people in our area prefer bright red Brightleaf hotdogs!)
Hotdog Buns
Chili, see below
Slaw, see below
Yellow Mustard
Sweet Onions, minced fine
A Carolina dog is a hotdog all the way (mustard, chili, onions) with slaw on top! Sounds gross if you've never had it, but it is AMAZING!
For chili, we brown hamburger and onions, breaking it up until it's pretty fine, draining it if it's very greasy when done. Add ketchup until it's the right consistency, a little yellow mustard, and lots and lots of chili powder. Add a little vinegar if it needs more bite. We call this Nana chili, after Melanie's mother who makes it a lot!
For slaw, we dice cabbage fine when we're making it for hotdogs. Dice sweet onion and add a couple of tablespoons. We add Miracle Whip-style mayonnaise, though most in our area like Duke's, a little yellow mustard, a couple of tablespoons of apple cider vinegar, a little sugar, and a little celery salt, if we have it. It's a South Carolina-style slaw.
Serve your hotdogs with chips and enjoy!
If you'd rather grill a little better meat…
Click here for our fantastic Universal Marinade Recipe — you can marinade chicken or fish just a few minutes before grilling! Make a lot while you have a hot grill and put some in the freezer to enjoy later. Find out more in Sanity's in the Freezer.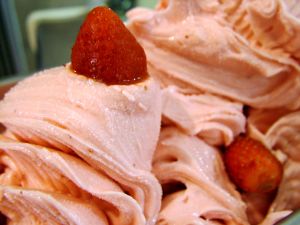 Sometimes we make my Great Aunt Mary's Homemade Ice Cream. She's with the Lord now, but her ice cream has always been heavenly!
Aunt Mary Rhymer's Homemade Ice Cream

3/4 gallon fresh milk (a little less if you use fruit)

1 big can evaporated milk, or a pint to a quart of cream 🙂

2 cups sugar (or less, sweeten to taste)

1 teaspoon vanilla

pinch of salt

4 eggs (I'd use pastuerized eggs – do it yourself or buy egg beaters or somesuch – if you don't have local fresh eggs or if you have very young children)

A couple of pints of strawberries, chopped, pureed or whole according to your taste, if desired (reduce milk by a about the same volume (and no, my family is not big on exact quantities!)

Beat eggs and sugar together, add to milk and mix well. Add flavorings. Pour into ice cream churn and turn until you can't turn it any more. Great with sliced fresh peaches or strawberries (add toward the end). Aunt Mary was unfailingly gentle, sweet and cheerful and you will be, too, after you eat this!
Or, make our new favorite, Chocolate Orange Ice Cream! We just created this recipe at the Lake a few weeks ago.
The Young Family's Chocolate Orange Ice Cream

2 pints heavy cream

2 pints half and half

2 cups sugar

4 oranges, juice and zest

1 cup cocoa

1 cup chocolate chips (optional)

2 teaspoons vanilla

Mix cocoa, sugar, and cream in the bottom of your ice cream churn's container until cocoa and sugar are moistened. Stir in remaining ingredients, reserving chips unti later if you don't like them frozen hard. Add dasher and place in ice cream churn's bucket. Add lid. Add four cups of ice and sprinkle 1/2 cup of rock salt on top. Repeat until churn is full of ice and salt. Add the motor and plug in. Stop and add chocolate chips about 20 minutes in. Keep churning until the motor stops – don't worry, it's supposed to! Serve immediately or put in the freezer.
Participate in our neighborhood Fourth of July parade. For ten years or more, a family on our street has sent out flyers inviting bikes, walkers, cars, fire trucks — anyone who likes — to join in a parade around the neighborhood. So much fun!
Listen to Theodore Roosevelt's Hero Tales from American History audiobook to remind our children of the kind of men that founded this nation. We want to raise that kind of men and women – our nation needs them! Here's a free download of our two of the stories from our dramatized version, so you can listen with your children. If you want the whole thing, downloads and CDs are available below! Find out more about our Hero Tales here.
Click here to download The Battle of Trenton, one of the stories in Hero Tales 1. In 1776, George Washington's crossing of the Delaware and the Battle of Trenton gave the Colonists hope that they could win Independence.
Click here to download The Battle of Kings Mountain, one of the stories in Hero Tales 2. The Overmountain Men traveled over the Appalachians to join this epic battle of the Revolutionary War in 1780.
Happy Independence Day!