Merry Christmas!
Welcome, friends!

We always try to give our children gifts that will not only give them joy, but will help them to develop good characters. Children's play is practice for adulthood and their imaginations help them to "try out" different characters. We want them to try out God-honoring characters!

We first started reading Hero Tales from American History to our own children. We love the character of Theodore Roosevelt and we felt sure that he would draw out stories and lessons our guys needed to hear. It didn't take long for us to realize we wanted to share these stories with you. We didn't know of anyone else in our circle who had this book in audio (this is not the Hero Tales by Dave and Neta Jackson) — and then we decided to add sound effects! Our boys just love sound effects – cannons, seagulls, crickets in the woods; it makes them feel like they are right there living it! We think these are going to be great for your children – and they're going to love them!

Hal & Melanie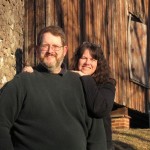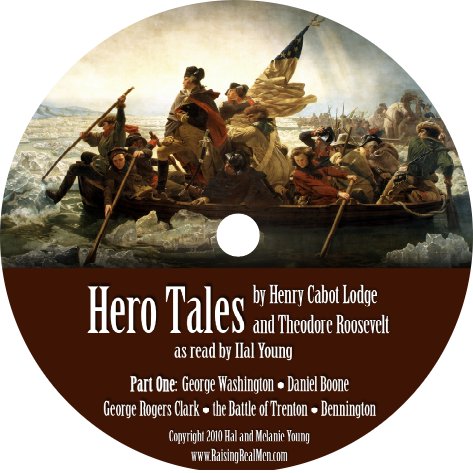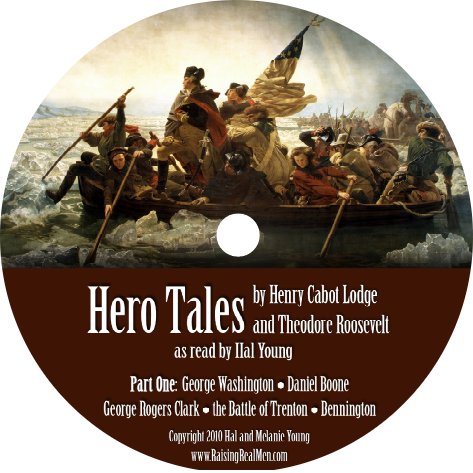 Part One
George Washington, Daniel Boone, George Rogers Clark, the Battle of Trenton, and Bennington
And our newest release…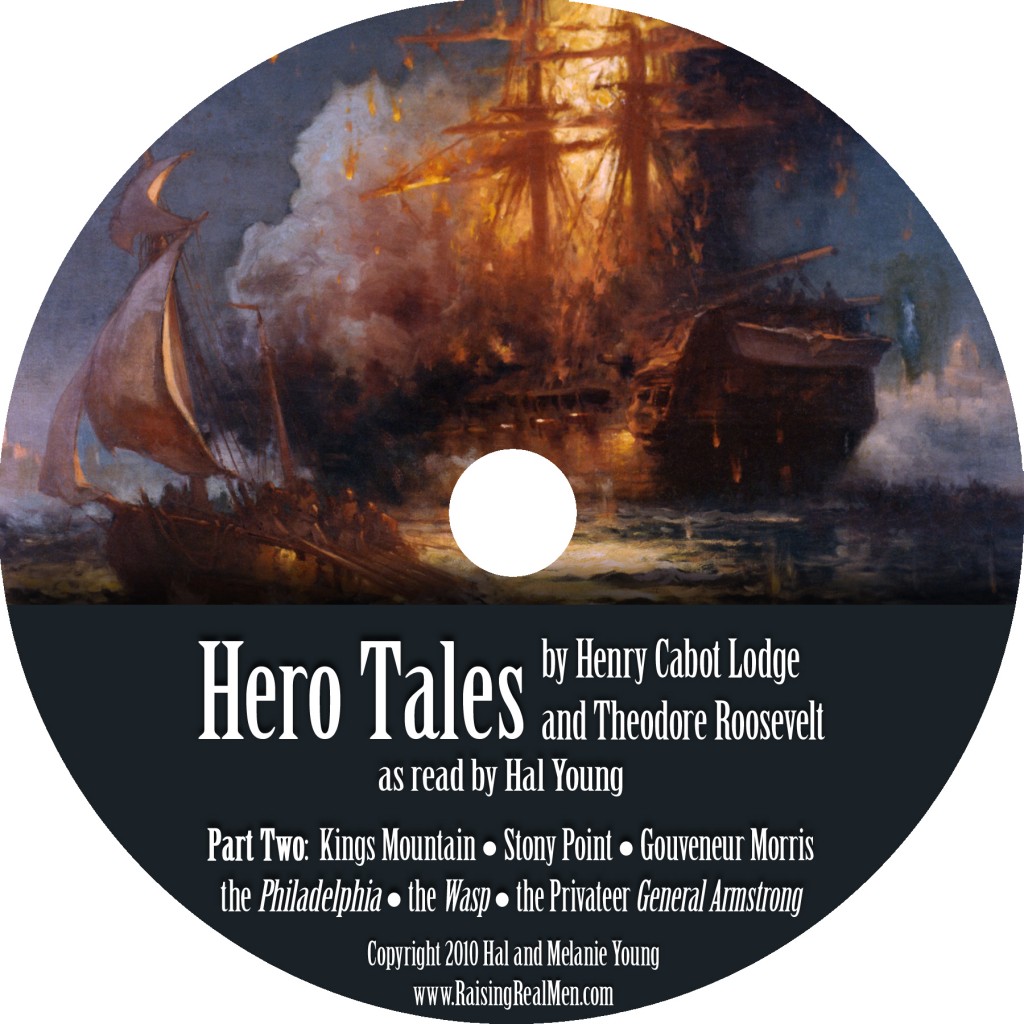 Part Two
Kings Mountain, Stony Point, Gouveneur Morris, the Philadelphia, the Wasp, and the Privateer General Armstrong
Our regular retail price is $7, but you can get them for only $5 each during the Christmas season with free shipping*! Or download for only $4!
Have you read Raising Real Men yet?
Has your husband?
Tedd Tripp, Chris Klicka, Phil Downer, Douglas Wilson, and John Rosemond have!
Moms keep telling us their husbands just don't have time to read, though!
They asked us to do an audiobook so their husbands could listen in the car and both of them get on the same page, so we did!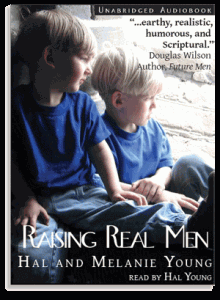 Well, then we had another problem! Couples stood at our book table arguing about which to get, so we invented the Mom & Dad Special – buy them both and get $5 off!
The $25 audiobook and the $15 hard copy for only $35!
Now moms are telling us they've already bought our book, but now they want the AudioBook for Dad…
We want that to  happen, too! So, during our Christmas Promotion you can get the AudioBook for only $20 – just like you'd bought the Mom & Dad Special. We'll call it the Dad Add On!
Still not sure? Listen to a chapter here.
Every order that includes a hard copy book or AudioBook, will receive the following bonuses:
Free AudioBook of The Swamp Robber – the first book in the Sugar Creek Gang series. Your children will love this!
Our exclusive 42 page Study Guide for Raising Real Men.
Free Shipping
Free Gift Wrapping, if requested.
Check out our real Swiss Army Knives for boys and our encouraging workshop CDS, too! And did you know we have eBook, Nook and Kindle editions available, too? (Kindle emailed within 24 hours – instant delivery available soon!)
And here's something just for fun! Need some ideas for helping your boys find real heroes? Wondering what kind of gifts will help your boy grow into manhood? Click here for a free mp3 download ($5 value) of one of our most recent workshops:  
Where's Roy Rogers When You Need Him?
(To download, Right Click on link and Save Link As … or Just Click to Listen Now )
Boys  needs heroes and role models, and ESPN, MTV, and the Cartoon Network are glad to provide them if we don't. Learn how to not only point your boys to great heroes, but how to teach them to be wise consumers of media themselves. We make suggestions of great gift ideas for boys, too – things our sons have found fascinating and encouraging – and that we know will help them become better men!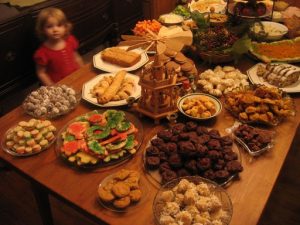 We have another free gift for everyone who signs up for our newsletter: A Family Celebration! eBook containing menus, recipes and ideas for all the Christmas traditions we talk about in our We Gather Together workshop! Just sign up for the newsletter! (A $7 Value)
Thanks for stopping by!