Welcome OCEANetwork Friends!
We love OCEANetwork and we're so happy that you are supporting them that we wanted to give you a gift!
Enter your email below and receive a free download of our book, Christ-Centered Thanksgiving!
Thanksgiving is one of the most God-centered holidays, yet it generally devolves into eating and sitting in front of the TV. You can redeem it, though!
Why not invite everyone to your house? What? Sounds like too much? Christ-Centered Thanksgiving makes it worry-free and a mom-sized job! We lay it all out… secret family recipes for everything and shopping lists, preparation and cooking schedules, and real explanations of how to cook a great feast!
But, it's for more than just Mom, there's  a complete historical unit study with primary source documents for the children, and it even tells Dad what to say at the Feast to keep the focus on Christ!
Here's help! Christ-Centered Thanksgiving.
Real We Were There History!
Excerpts from Of Plimoth Plantation and Mourt's Relation, so you can teach your children the truth about our Pilgrim forefathers
Authentic songs and hymns from the Pilgrim times with their stories
Traditional poems you can use in your celebration, as they've been used for 200 years or more
Real We're There With You Help in the Kitchen!
A complete, traditional Thanksgiving menu
Old family recipes, passed down for generations, for everything on the menu
Secret hints to teach you how to roast a turkey so good they'll be talking about it all year
A Complete Shopping List to save your valuable time
Step by Step Instructions and Cooking Schedule to help you know what to do in advance and what order to cook in
Blank forms for when you are ready to customize your own Feast
Real Christ is There Plans for the Day
What to say to open and close the Feast in a way that honors the Lord
Song sheets for an old fashioned hymn sing
More ideas to help your family make this a Christ-centered season
Here's what people are saying about it:
"What a great book! SO full of history yet so easy to read through. I can't wait to start reading it all to my children this month as we prepare for our Thanksgiving celebration. Loved the recipe section…  and the planning forms for getting ready will make life run smoothly for all." – Teresa Knight
"History, Real LIFE, Yummy Food and a great way to celebrate as a family – what more could you ask for?  This is simply beautiful! Your Becoming a Great Cook section is wonderful for me – but even more so for my girls! I can't wait to print this out and put it in their Home Economics/Cookbook Binder. A family treasure for sure!" – Lynn McInnis
BONUS: We're including our Thanksgiving Printables Pack with it!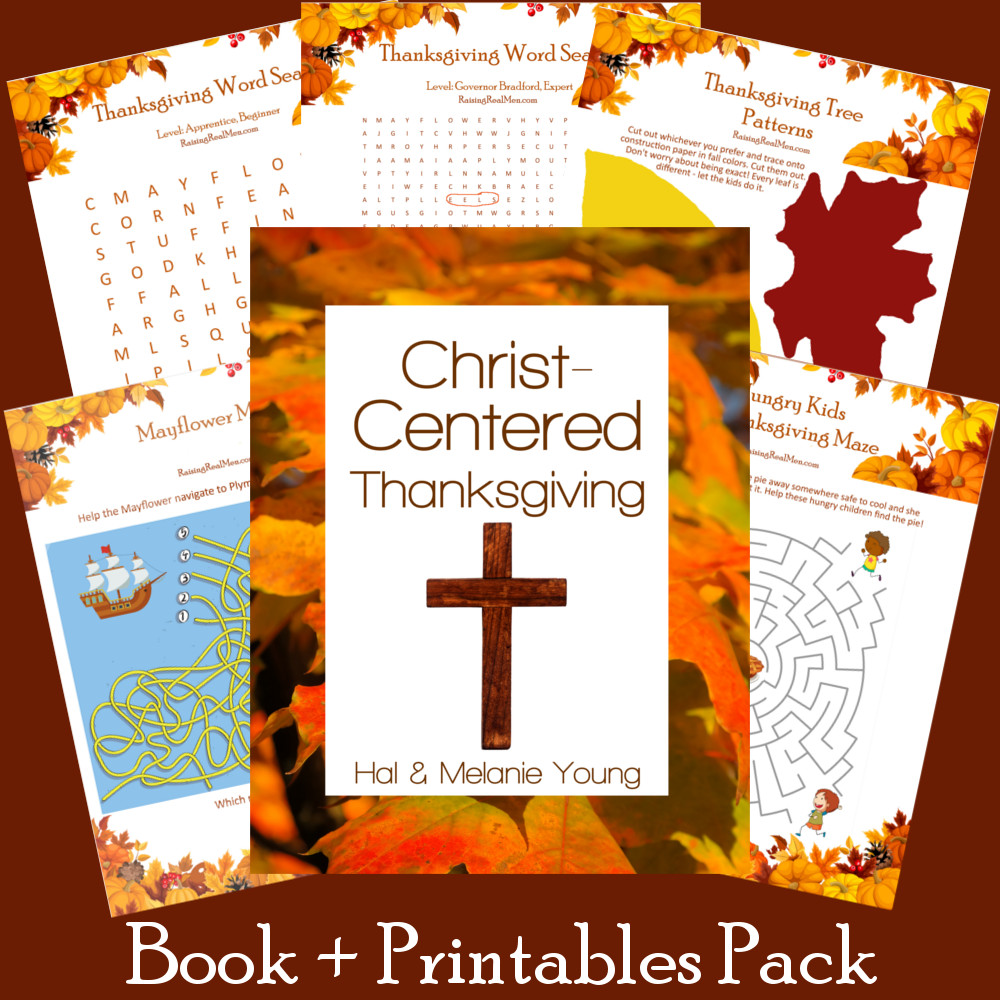 Entering your email will add you to the many thousands of parents who subscribe to our practical, encouraging emails, but you can cancel at absolutely any time!