Download your President's Day Freebie
Just click below to download, or right click and choose "Save as," "Save Target as." or "Save Link as," to choose where to save it. (Don't choose "Save Image as" or all you'll get is the pretty picture!) It will download as a zip file, but if you click to open the file, on most systems it will open correctly.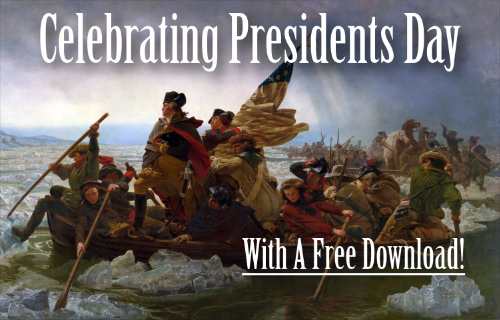 Once you've listened, we think you'll want the whole set!

Get all five CDs, each about an hour long, for just $25! Shipping is free today! That's  $10 savings off the individual price!
Or, download for just $4 each!