Welcome Homeschooling ABCs Friends!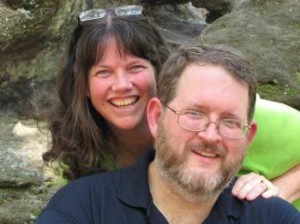 We're so delighted to celebrate the release of Homeschooling ABCs with our friend, Terri Johnson, and with you by giving you some great gifts! Can we take a moment first, though, and tell you a little bit about ourselves and how we can help you in your homeschooling journey?
Do you have boys? Do you wonder how you'll manage?
You're not alone!
We have six sons and we've homeschooled them all, even graduated three so far! We're also the authors of…
Raising Real Men

Surviving, Teaching and Appreciating Boys

2011 Book of the Year
Christian Small Publishers Association

It's your go-to book for not just surviving homeschooling boys, but loving it!

We do fun, practical webinar series!

We produce Hero Tales

 from American History

Because History is So Much Better with Cannonfire!

 

& Publish Exciting

Historical Fiction

For Ages 8 & Up

Do you wish your children understood that the Bible is real history, that real people lived those stories? Written and illustrated by homeschoolers!

2014 CSPA Book of the Year

And lots more…

From Rubberband Machine Guns to Microbusiness for Teens, we've got a lot of great resources!
Now, here are the free gifts we promised you!
Ballistic Parenting

In spite of what the culture is telling us, boys and girls are different! If the world seems intent on gender-bending and forcing our sons into a feminized mold, Hal and Melanie, parents of six boys, give practical help teaching our sons Biblical manhood and raising them to be strong, stand alone, responsible Christian men. This fun and fascinating workshop will inspire you with a new appreciation for your boys and what they can become. CLICK HERE TO LISTEN (RIGHT CLICK AND CHOOSE "SAVE TARGET AS" TO DOWNLOAD)

Homeschooling a Houseful: Teaching All Different Ages

(Melanie) Sometimes homeschooling feels like one of those plate-spinning acts and you wonder how in the world you are going to meet everyone's needs. The baby needs to be changed, the toddler is playing in the toilet, your high schooler is impatiently waiting for you to help with his biology experiment, and two other children say, "I can't do anything else without you, Mom." Melanie Young, mother of eight (ages 19 to infant), shares encouragement and ideas for how to keep all of those plates spinning at once without your life spinning out of control. Learn how to raise independent learners, how to keep the household moving, and how to make sure the little ones get enough attention. CLICK HERE TO LISTEN (RIGHT CLICK AND CHOOSE "SAVE TARGET AS" TO DOWNLOAD)
While you're here, we'd like to invite you to sign up for our newsletter and receive two more free downloads!

Email Marketing You Can Trust
Submitting the form will take you to the download page. Enjoy! Thanks for stopping by!