Welcome HEAV Friends!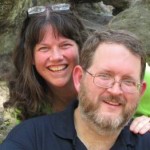 Hi, we're Hal & Melanie Young, the authors of Raising Real Men and our new book, My Beloved and My Friend: How To Be Married To Your Best Friend Without Changing Spouses and we are delighted to be joining you in Richmond for the HEAV 2015 Virginia Homeschool Convention! We'd like to offer our Virginia friends TWO GIFTS to give you a little taste of the convention in advance! Just sign up for our encouraging, practical newsletter and you can download instantly! Just scroll to the bottom to sign up and be redirected to the download page.
Thanks for stopping by!
Hal & Melanie
.
Hal and Melanie's Sessions
FRIDAY  10:30am B15-A
SHINING ARMOR: YOUR SON'S BATTLE FOR PURITY  The culture has changed drastically since we were young, and studies now find over 90% of young men are exposed to pornography and temptation long before they adults and often before they hit adolescence. Guidance and safeguards that worked for us and may have worked for our daughters will likely be too little and too late for many of our sons. Hal and Melanie Young offer a culturally-aware, Biblical perspective on this struggle, and offer practical steps to equipping our sons for the real and extended battle to protect their purity– and the purity of those around them! (Carefully presented and appropriate for parents and teens)
 
FRIDAY 1:30pm  E21-A
TEACHING DISCERNMENT – MEDIA PROOFING YOUR KIDS  No matter how much we avoid it, we're surrounded by the messages of media—from our computers to songs on the radio. Learn how to teach your children discernment and protect them from being manipulated by the messages around them, engaging their culture for Christ instead.
.
FRIDAY  3:00pm  B15-C
BALLISTIC HOMESCHOOLING   Or, "How to not only live through homeschooling boys, but to love it!" Modern-day school culture is very boy-unfriendly, and it's easy to carry that over into our homeschooling because that's all we know. Have you ever yelled, "Stop it!" to a boy tapping his pencil or wiggling in his seat and humming, only to have him say, "Stop doing my math?" Find out why Thomas Jefferson wrote at a standing desk, how a white board can turn on a light bulb, and why in the world your son does the things he does. Make school more enjoyable for everyone, and equip your boy with the learning he needs for manhood.
–

FRIDAY

  3:00pm E21-A
HOMESCHOOLING A HOUSEFUL  Sometimes homeschooling feels like one of those plate-spinning acts, and you wonder how in the world you're going to meet everyone's needs. The baby needs to be changed, the toddler is playing in the toilet, your high schooler is impatiently waiting for you to help with his biology experiment, and two other children say, "I can't do anything else without you, Mom." Melanie Young, mother of eight, shares encouragement and ideas for how to keep all of those plates spinning at once without your life spinning out of control. Learn how to raise independent learners, keep the household moving, and make sure the little ones get enough attention.
 .
SATURDAY  10:30am E11-A
DOING REAL THINGS FOR TEENS AND THEIR FAMILIES Our culture tells teens that they are still children, but the Word of God and history show us otherwise. Why wait until you are 18 or 22 or even 25 and done with your education to start doing things that matter? Ready to be an adult? There is no reason teens can't begin to impact their world just as young adults have done throughout history. Come get real-life examples and lots of ideas to help you resist the low expectations our society has of your generation and to do real things for God and your world.
–
 SATURDAY 1:30pm E24-A/B
PARENTING PRETEENS It comes as a surprise, but the years from age 9 to 12 can be some of the most challenging of all. Long before peach fuzz or body changes, you have to cope with outbursts of anger and the "nobody-loves-me" blues, but somebody's got to be the adult around here. Learn how to survive, and make the teen years great!
 SATURDAY 3:00pm B15-B
CHECKS AND BALANCES: TEACHING FINANCES AND ENTREPRENEURSHIP Setting our sons on the right financial path is more than helping them find a job—it takes thought and hands-on experience at managing money, understanding economics, and making prudent decisions. Here are practical suggestions for how to make that happen in your day-to-day life. Finances are one of the biggest stresses in many marriages, yet we often leave the teaching of it to chance, hoping our children will figure it out on their own. Get them started right!
See Us At Our Booth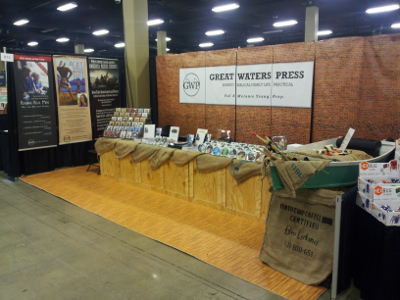 Look for Almost Definitely the Only Boat in the Book Fair! And go ahead – ask how we built this boat from one sheet of plywood!
Sign up for our newsletter below to download these great gifts!