Help Your Church Raise Godly Leaders for the Next Generation
The world has changed. Sins that used to hide behind closed doors are openly praised. Boys used to have to sneak aro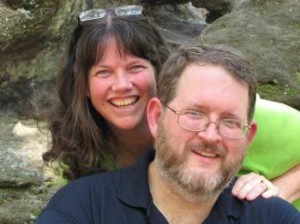 und and look for temptations; now the temptations pop up in the sidebar when they look up the sports scores. Our culture doesn't even know what it means to be a man anymore. All over the country, people tell us they are struggling to raise godly sons.
There's hope.
We're Hal and Melanie Young and we have six boys. Well, six sons – three of them are adults now – and some days, we've felt like pulling our hair out, too. It's worth it, though.
Is there a way to teach those stinky (well, if they're teens), sassy (sometimes), and bickering (it happens here, too!) sons to become godly men? Can you get your boys to help out with the laundry? Is it possible to raise them to be bold, adventurous men, without them breaking their legs jumping off the garage?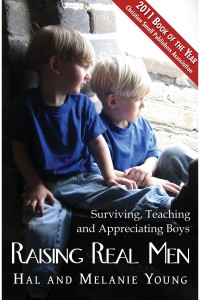 The answer is yes!
Surviving, Teaching and Appreciating Boys
Christian Small Publishers Book of the Year 2011
"A breath of fresh air…" –Tedd Tripp, author of Shepherding a Child's Heart
"Just what the doctor ordered…" –John Rosemond, author of Parenting by the Book
"This is a book every family should have…" –Mike Smith, HSLDA
Read a chapter here and find out why boys are always competing against each other and how to use it to motivate them!
Put this book in the hands of the dads of your church.
One large church ordered 400 copies to give away to the men of their church on Father's Day. Two days afterward, they called and ordered 500 more. "We couldn't meet the demand. Everyone wanted one."
Your church may not need 900 copies, or even 90, but we would be glad to work with you to make it as affordable as possible to give this critical resource to the families of your church. Please tell us about your needs below and we'll get right back in touch with you. We'll need to get your order by June 6th to ensure you will have it for Father's Day.
We'll help all we can. This is more affordable than you might think!