Get our Marriage Bundle!
Welcome, Friends!
We'd like to give you several things you might find encouraging in your marriage – scroll down for more information!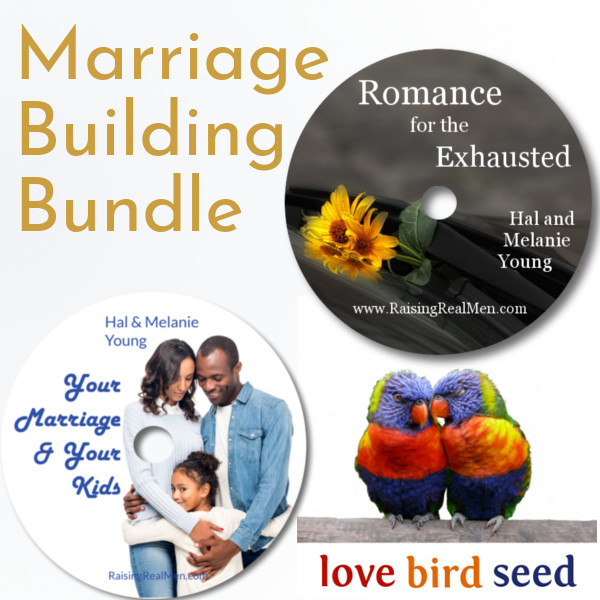 Sign up to download your FREE videos!
FREE ENCOURAGEMENT!
We'd love to share two videos you may find helpful —
Your Marriage and Your Kids – Did you know that the health of your marriage impacts your children – and their marriages! We share some lessons we learned while married three decades and raising eight kids!
Romance for The Exhausted – Encouragement for the busiest season of life – don't let the demands of parenthood, career, and ministry overwhelm the love you enjoy as a couple!
and more!  FUN AT HOME
Before we became Mom and Dad, Coach, Teacher, Church Leader, or Community Pillar, we were a guy and a girl who fell in love. Take a few minutes to think about that and reconnect every week – our weekly helper, LoveBirdSeed, will bring you fun conversation starters, date ideas, and ways to remind your mate how much you love them.