Here's Your Fit-It-All-In Pack!
Welcome to our community!
You'll be receiving emails with practical parenting tips, marriage enrichment ideas, homeschooling help, and information about great resources. We are looking forward to getting to know you! Listen to our podcast, read our blog, shop for great gifts and resources, and connect with us on Facebook, Instagram, or Pinterest.
To download, just scroll down and right click on the images, then save target to your device.
Enjoy!
Hal & Melanie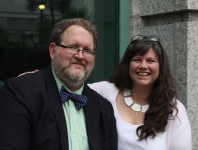 ROMANCE FOR THE EXHAUSTED

In the flurry of work, homeschooling, church, and extracurricular activities, things like "romance" and "physical affection" seem like unattainable dreams. This workshop will help you find space and energy for romance and give you hope to enjoy your relationship more every year!

HOMESCHOOLING A HOUSEFUL

Sometimes life feels like a plate-spinning act. How can you balance a world with diapers, Play-Doh, and microscopes in it at the same time? Melanie is a mother of eight who has homeschooled six grades at once … this encouraging session will show you how!

HOW TO FIGHT SO YOU BOTH WIN

Every disagreement is an opportunity to grow as a family … or to tear each other down. This session will help you learn the Biblical principles to "fighting fair" and give practical ideas to change family communication patterns – and restore relationships to the glory of Christ!

LIMITED TIME OFFER!

Join us in the mountains of North Carolina for our fourth Come Away Weekend – a different kind of marriage retreat – and take $100 off your early reservation!

"I haven't felt this well-rested and energized about my marriage in at least three years."

"Thank you so much for offering this. It was great for our marriage,
and it was soul-satisfying for me personally."

November 8-10, 2019
Bonclarken Conference Center – Flat Rock, N.C.

CLICK HERE to register – Use the coupon code THMRetreat100 at checkout!
---