"Boyhood Boot Camp" Special!
Our culture isn't much help when it comes to raising boys. Most of us don't even know what boyhood is supposed to look like anymore.
Noise. Dirt. Curiosity.
Constant Activity.
It's all good if you know how …
After years of requests, we've put together Boyhood Boot Camp EXCLUSIVELY for parents of boys up to nine years old.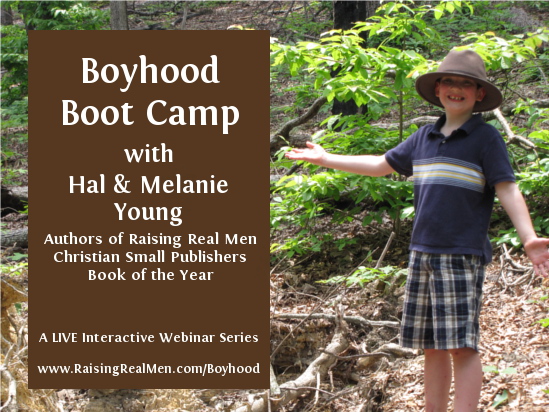 Get practical help and encouragement with
Surviving the Noise and Energy
Discipline and Respect
Getting Boys to do Chores
Balancing Adventurousness with Not Breaking Legs 🙂
Getting Their Schoolwork Done
Making Wise Media Choices and Lots More!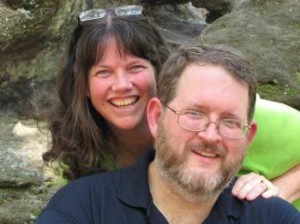 We'll meet for FOUR LIVE, INTERACTIVE, practical, and funny weekly sessions that will take the uncertainty and confusion out of raising boys! Join Hal & Melanie Young, parents of six boys who've made it through this stage, and the authors of Raising Real Men: Surviving, Teaching and Appreciating Boys, the Christian Small Publishers 2011 Book of the Year.
What if I can't make it live? All sessions are recorded in their entirety (audio, video, slides and chat) for you to download and watch at your convenience!
LIVE March 1, 2, 4, and 5, starting at 7 p.m. Eastern,
but you can watch the recordings any time!
Regular Price – $32
Special Deal for Newsletter Subscribers –

only $24! Plus receive the eBook version of Raising Real Men FREE – a $10 value!
Get our award-winning book, Raising Real Men at a 15% discount with your registration!
Please Read: Check your PayPal email address for log in instructions the day before class starts. If you don't see an email from us and one from WizIQ, our webinar platform, check your spam filter. If you still don't see it, please contact us immediately. See you there!